What is K-Beauty and How Can it Help Your Skin
You've heard the buzz...Now you can find out what all the buzz is really about. Find out today what is K Beauty.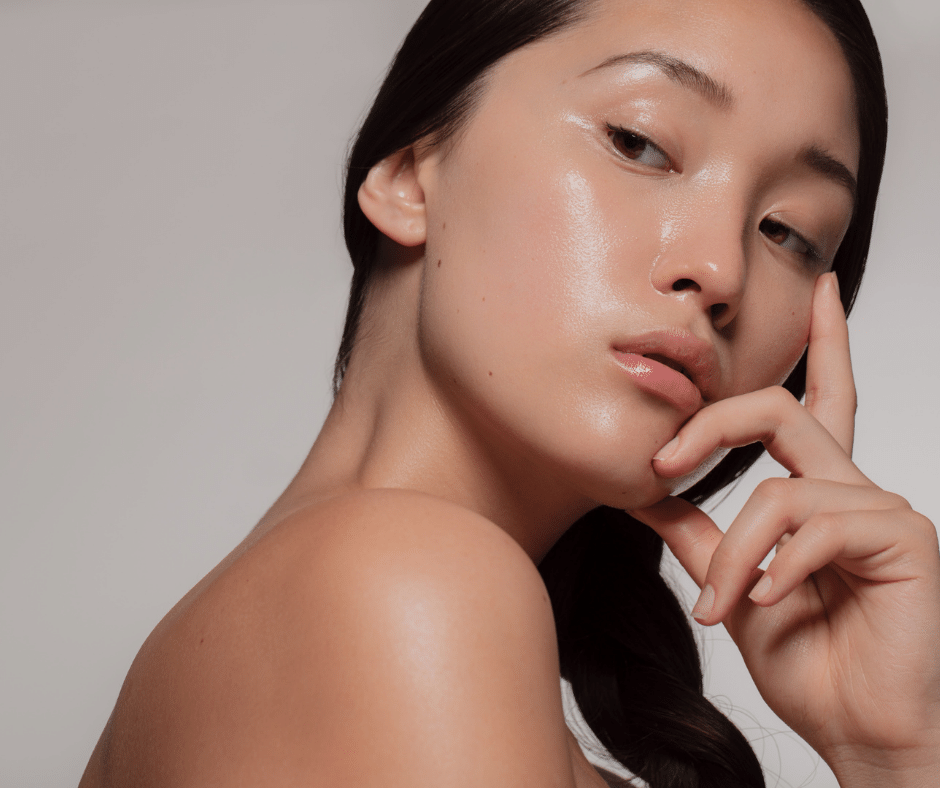 If you're like most people, you want to have healthy and radiant glowing skin. But sometimes, that's easier said than done. Fortunately, many Korean beauty products on the market can help. In this blog post, we'll discuss how these products can change and benefit your skin for the better. So read on to learn more!
What is K Beauty
Is Korean Beauty Really Trending
Korean beauty is taking over the world! The global market for these products was worth $15 billion in 2021 and it's expected to double by 2026. With an 11% annual growth rate, you'll be able to enjoy this trendy lifestyle skincare routine before long.
Why is there so much Demand for K Beauty
Why is there such an overwhelming demand for K Beauty products? It's because consumers want innovation and variety. Beauty brands with eCommerce make it easy to find and purchase or order online; social media gives consumers access to other people's personal experiences and skincare routines.
With innovative and exciting ingredients like serums made from snail extract, bee venom, and fermented products (that actually work!)—Korean beauty is becoming a mainstay. Also, scientists are developing new ways in improving your skin health. Bottom line: You'll never be disappointed by what the Korean skincare space has to offer!
What is Korean Beauty- Glowing Skin
Skin Goals = Glowing Skin
Many people are interested in the latest beauty trends for achieving radiant, dewy skin via unusual ingredients. Some examples include snail mucus and bee venom which can be found on many online stores for purchase right now!
Glass Skin
The Korean beauty industry is known for its 12-step regimen and double cleansing to achieve "glass skin," or luminous, plump dewy skin. The K beauty industry has created imaginative new ways to create the glass skin effect.
One step in this process can even contain multiple steps such as the 'seven skin method'. In this routine, you apply 7 layers of toner on your face one right after another which will balance and soak up all extra moisture from within the epidermis to produce a radiant glow without any heavy feeling associated with layering oils/creams. Did someone say Glass Skin?
Beauty Brands
K beauty brands have gained recognition for their use of incorporating quality skincare with natural ingredients that also meet the Korean beauty high standards for Korean beauty philosophy. The skin care industry will forever be thankful!
The Evolution of Beauty
The beauty industry is constantly evolving to meet the needs of consumers. One innovative style, in particular, K-Beauty, is pioneering Korean beauty standards on a more global scale. Korean skincare offers everything from innovative sheet masks to Korean cosmetics. With double cleanse as a staple for Korean culture and avoiding premature aging skin we can see why K beauty products have become such a staple in many skin care routines today.
K Beauty Glow Routine
K-BEAUTY 8-STEP GLOW REGIMEN

1. Cleanser: Oil-based or foam-based cleanser removes makeup, sweat, and excess sebum.

2. Toner: Preps and resets your skin tone after cleansing with a pH-balancing wash (toning lotion)

3. Serum or Essence (2 or more layers): Apply essence or serum targeting your specific skin issues such as antiaging with retinol or brightening agents like Kojic acid, can also use mists as toners

4. Mask or Overnight Sleep Mask (1-2times a week): Firms, lightens, and brightens the skin

5. Moisturizer: Plumping and hydrating to the skin

6. Eye Cream or Eye Gel: Hydrates and protects, plumps the delicate eye area

7. Sunscreen SPF 30: Provides protection from UVA and UVB sun damage

8. Oxygen Infuser: Is used whenever you need instant volume and a radiant glow
K-Beauty Products to Try

If you're on the hunt for the best Korean beauty products to help you achieve radiant skin, look no further! Here are some of our top picks:


Cleansers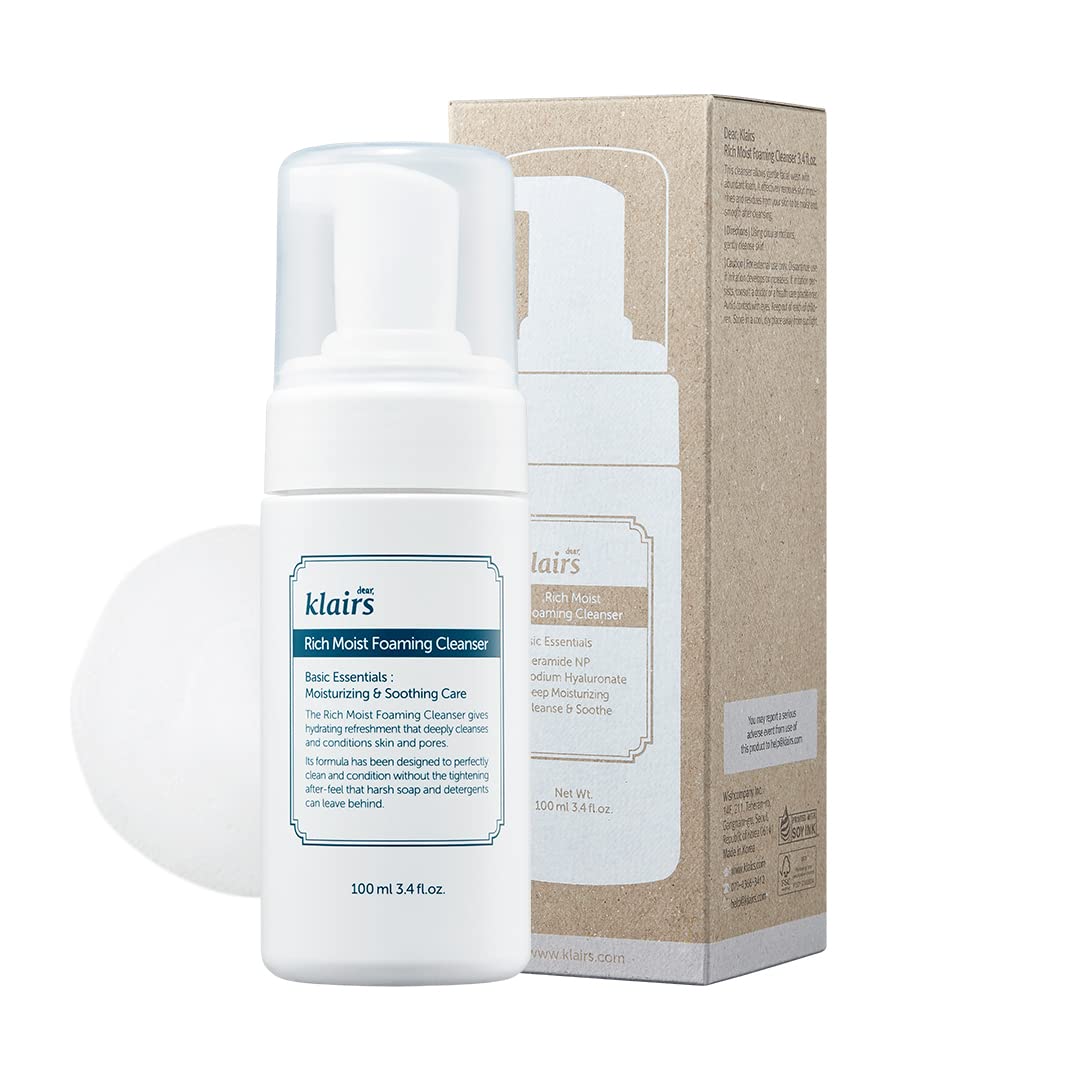 The first step to radiant skin is a good cleansing routine, and there's no better product for this than the Klairs Rich Moist Foaming Cleanser. It's gentle on the skin yet effective at removing dirt and makeup, leaving your skin feeling clean and refreshed. Great for sensitive skin.

Visit the DearKlairs Store for more products.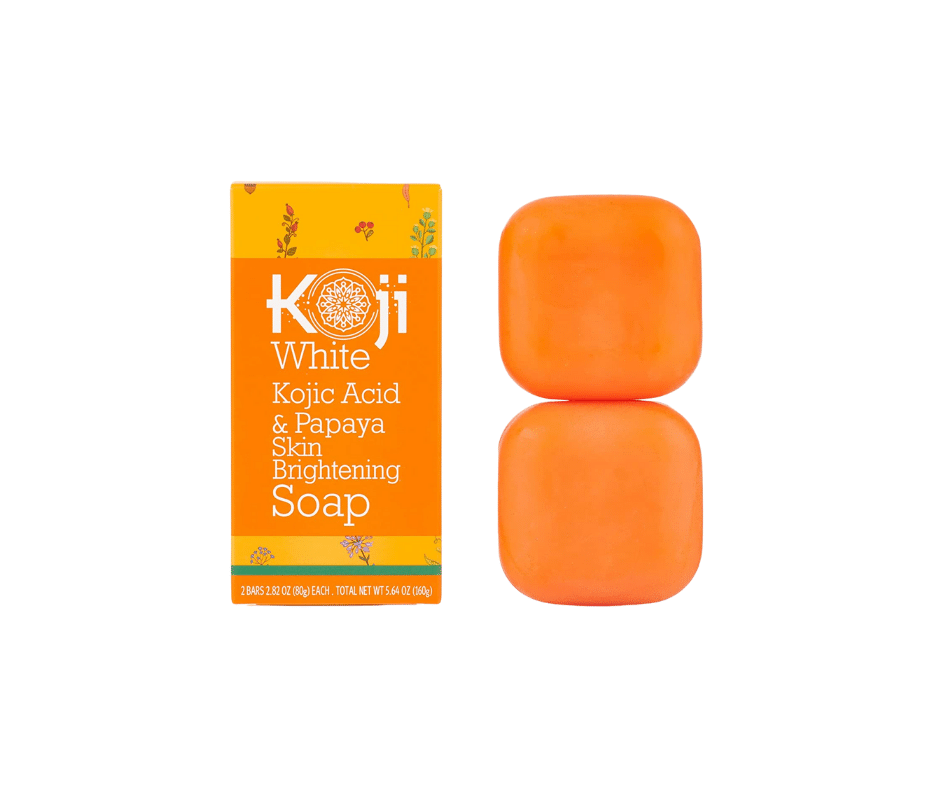 The papaya enzymes in this soap work to gently remove your dead skin cells while also leaving you with refreshed, soft skin free of blemishes and acne. The tropical scent will ease your mind. Kojic Acid is a lightening and brightening ingredient for the skin. Great for acne skin and dry skin due to HA.
Visit Koji White store for more products.

Toners
For a brightening boost, try the Cosrx Galactomyces 95 Whitening Power Essence. This essence contains 95% galactomyces ferment filtrate, which is a powerful ingredient that brightens and evens out the skin tone.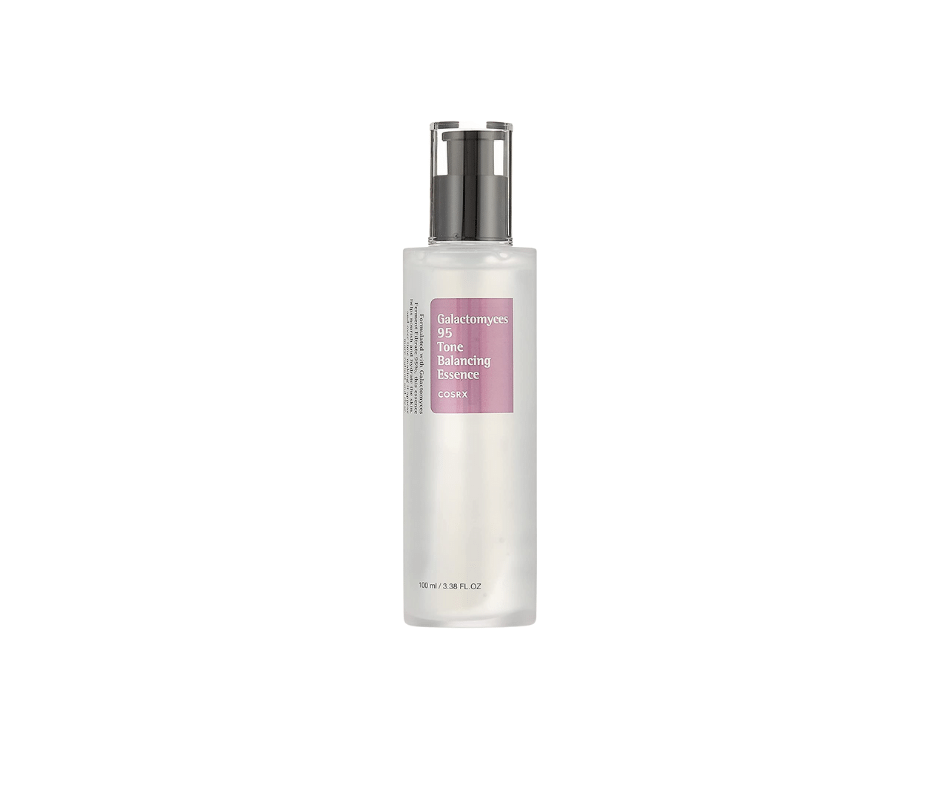 Visit the COSRX store for more products.
If you're looking for a hydrating product, the Klairs Supple Preparation Facial Toner is a great option. It's formulated with hyaluronic acid to deeply hydrate the skin, while also working to prep the skin for better absorption of other products. Great for all skin types.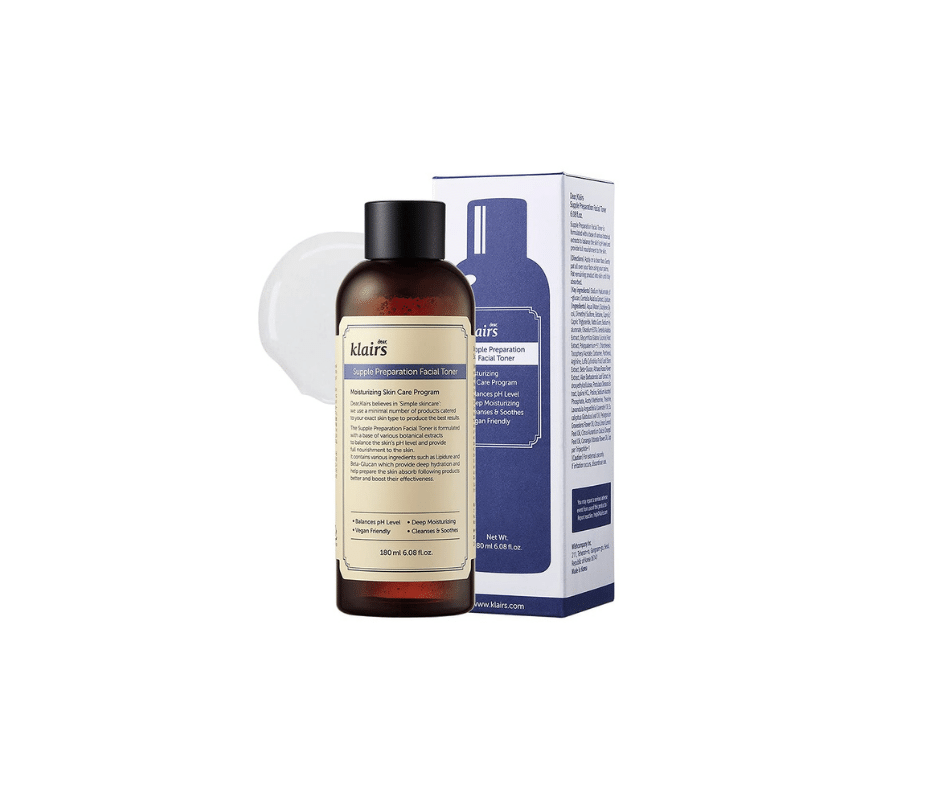 Visit the DearKlairs store for more products.

For more toners read this article 15 Best Korean Sebum Balancing Toners for Oily-Acne Skin. They can help for all acne and oily skin types.
K-Beauty serums
Targeted Serums provide the most active ingredients to your skin.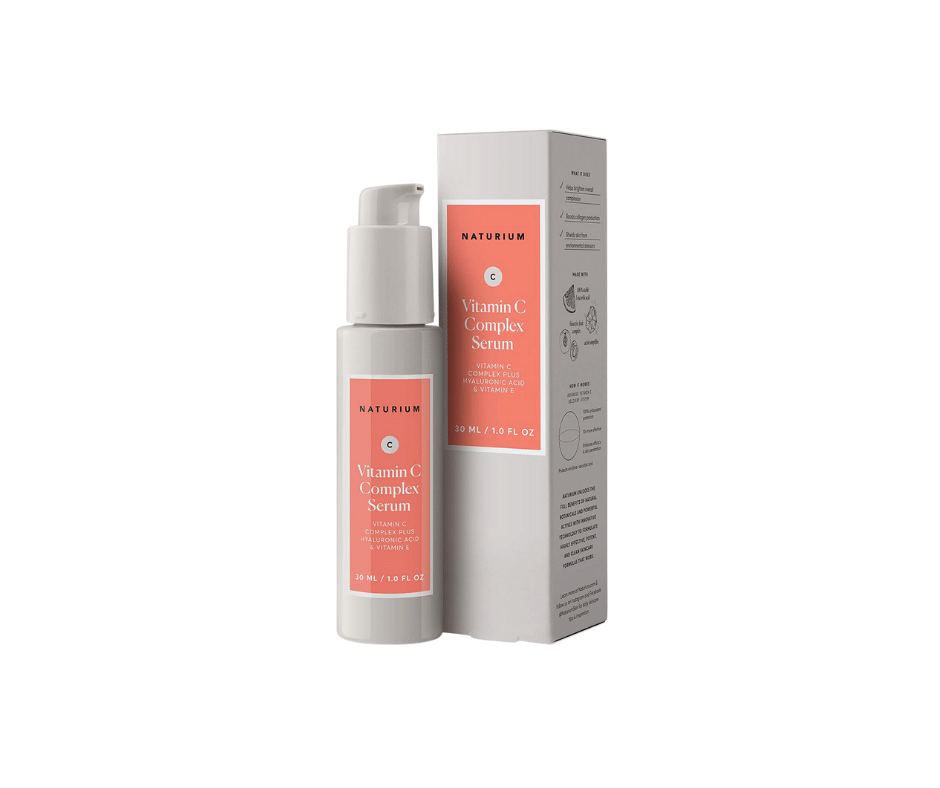 This vitamin C serum brightens the skin and helps to reduce the appearance of dark spots and acne scars. Vitamin C is needed for collagen synthesis in your dermal layers. Microencapsulated vitamin C delivers results. Hyaluronic acid with vitamin E delivers antioxidant protection from free radical damage. Great for all skin types.
Visit Naturium Store for more products.
Be sure to read our other toner article Get Your Bang for the Buck with These Korean Vitamin C Serums. You'll find a host of vitamin C serums to fall in love with.

The Propolis Ampoule is composed of 83.25% black bee propolis extract, which helps heal stressed skin and reduce redness on the surface of your face by delivering moisture deep into its layers. It leaves you feeling soft but never sticky! Arginine is an amino acid that helps deliver antioxidant benefits and visibly repairs skin damage while increasing hydration levels. Avoid use if allergic to bees.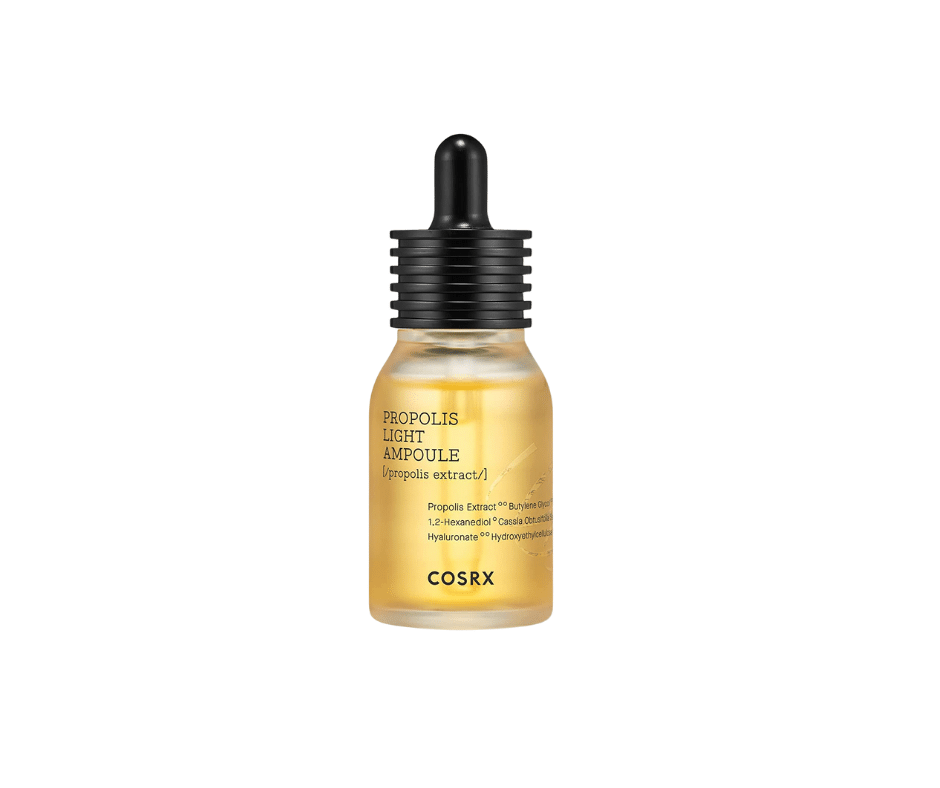 Visit the COSRX store for more products.
Korean Beauty Anti-aging Essence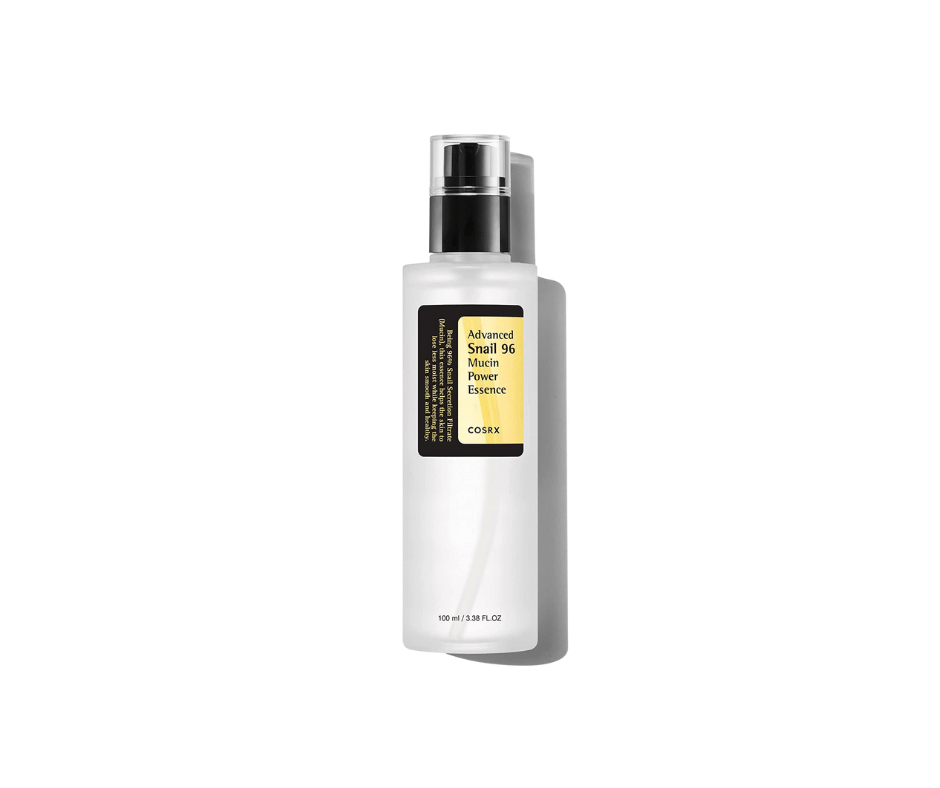 The key ingredient in this essence is snail secretions, which are used to heal and moisturize your dry skin. It's perfect if you have sensitive or delicate complexions because it won't make them feel heavy like other products can sometimes do!
This lightweight yet effective formula absorbs quickly into the surface of the skin delivering long-lasting hydration without any greasy residue left behind. This essence contains 96% snail mucin, which helps to hydrate and nourish the skin. It also helps to reduce the appearance of fine lines and wrinkles. Great for dry, dehydrated skin.
Visit the COSRX store for more products.
Watch this video for more on COSRX snail mucin.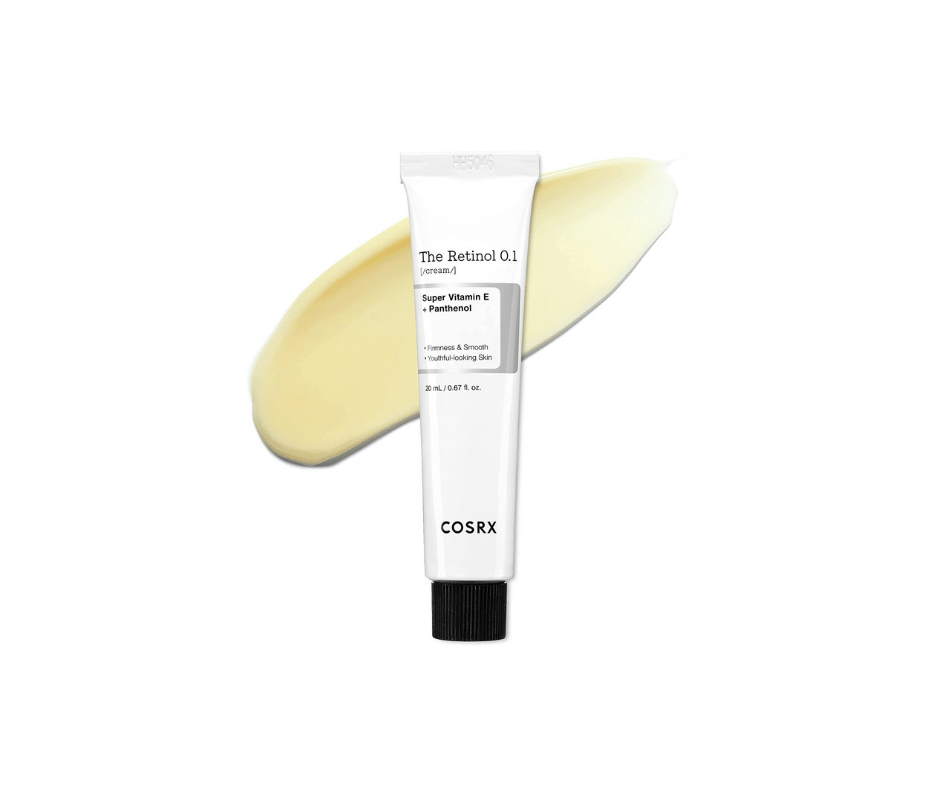 Retinol is an excellent way to reduce signs of aging such as fine lines and wrinkles, while also helping improve your skin's elasticity. It can be used by itself or in tandem with other ingredients. This formula has Vitamin E for antioxidants and moisture as well as adenosine an anti-aging fight against fine lines and wrinkles as stimulates fibroblasts needed to create collagen and elastin production! This is a great beginner Vitamin A to start with and adjust as your skin can tolerate more.
Visit the Cosrx Store for more products.

Facial Masks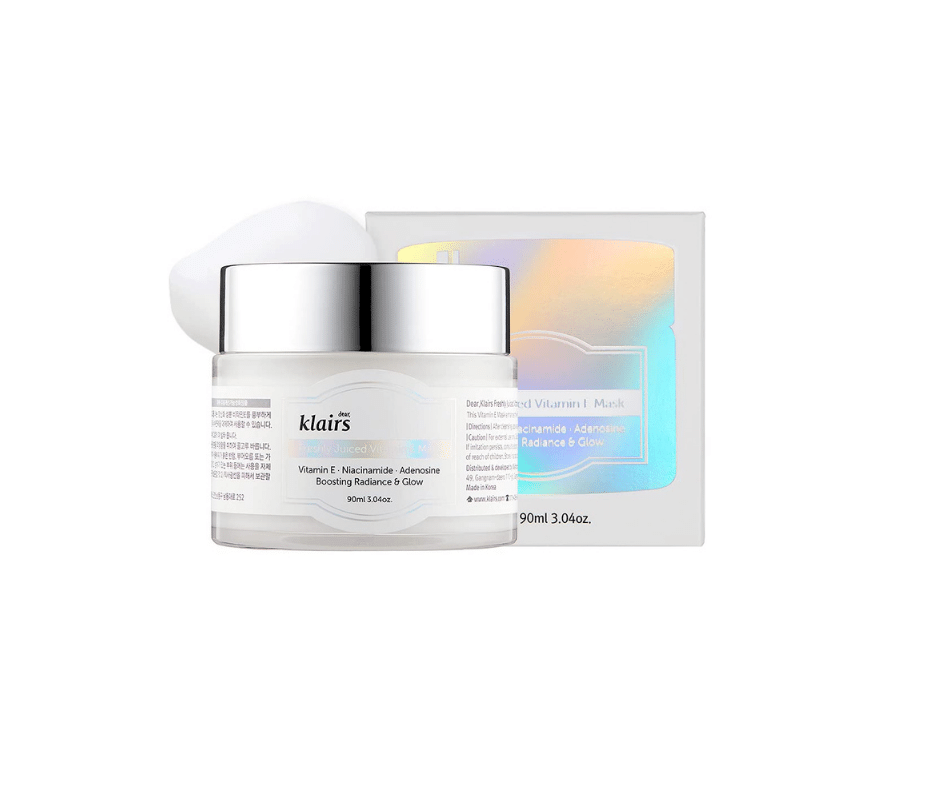 Klairs Freshly Juiced Vitamin E Mask: This vitamin E mask from Klairs is a great option for aging, dehydrated skin. Using vitamin E and niacinamide in a cream can have an immediate effect on your skin the next day. The antioxidant properties of these two ingredients will help protect you from damage caused by sunlight, while also preventing wrinkles! You'll get that youthful-looking glow without any effort at all with this product - it's like magic!!
The KLAIRS Freshly Juiced Vitamin E Mask is infused with a powerful antioxidant that not only delivers excellent UV protection, but also has various effects in benefiting dry and aging skin. Feel the ultimate effect for yourself by giving this mask a try today!
Visit the DearKlairs store for more products.

Moisturizer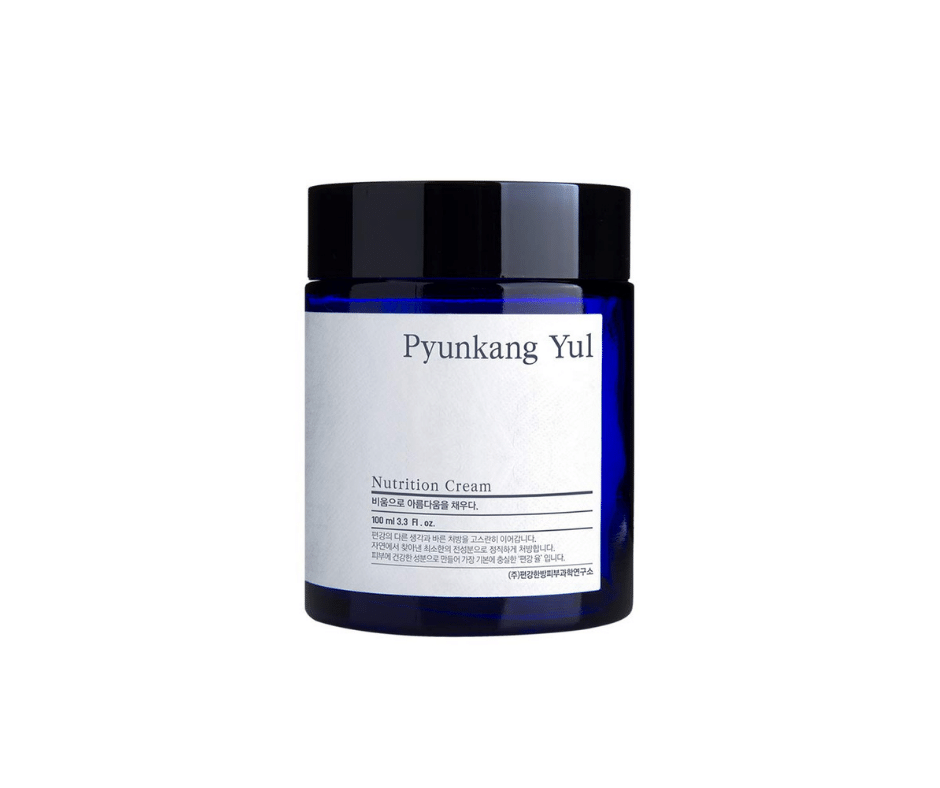 Pyunkang Yul Eastern Medicine Clinic's cream is made from their own Special Recipe, using only natural ingredients and rigorous testing to produce a soothing product that deeply moisturizes your skin without irritants like other creams on the market. With 50 years of experience caring for patients with respiratory diseases such as asthma or chronic obstructive pulmonary disease (COPD), they know how important it can be when you're skin is feeling irritated by dry air - even if this occurs only during the summer or winter months!
The recipe includes milk vetch root extract which has been shown in research studies to improve skin elasticity and help sebum production. Acne and congested skin as well as dry skin.
Visit the Pyunkang Yul Store for more products.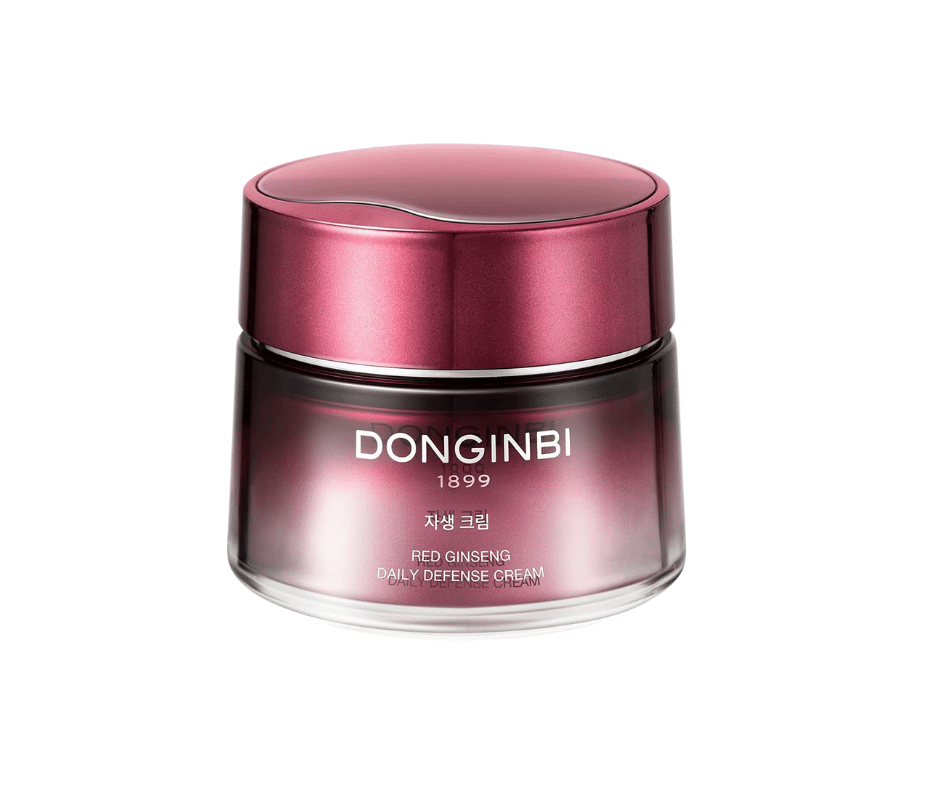 The daily defense cream is infused with an advanced self-sustaining Red Ginseng formula, which fights aging to awaken and firm the skin into youthful skin. It strengthens your skin barrier and enhances the ability of skin cells deep within the dermal layer to heal; reducing wrinkles by 20%+ in 4 weeks! Wrinkles are reduced while an even skin tone becomes prevalent throughout all aspects of each client's facial structure—visibly lifting & firming the skin.

Visit the Donginbi Store for more products.
Eye creme or gel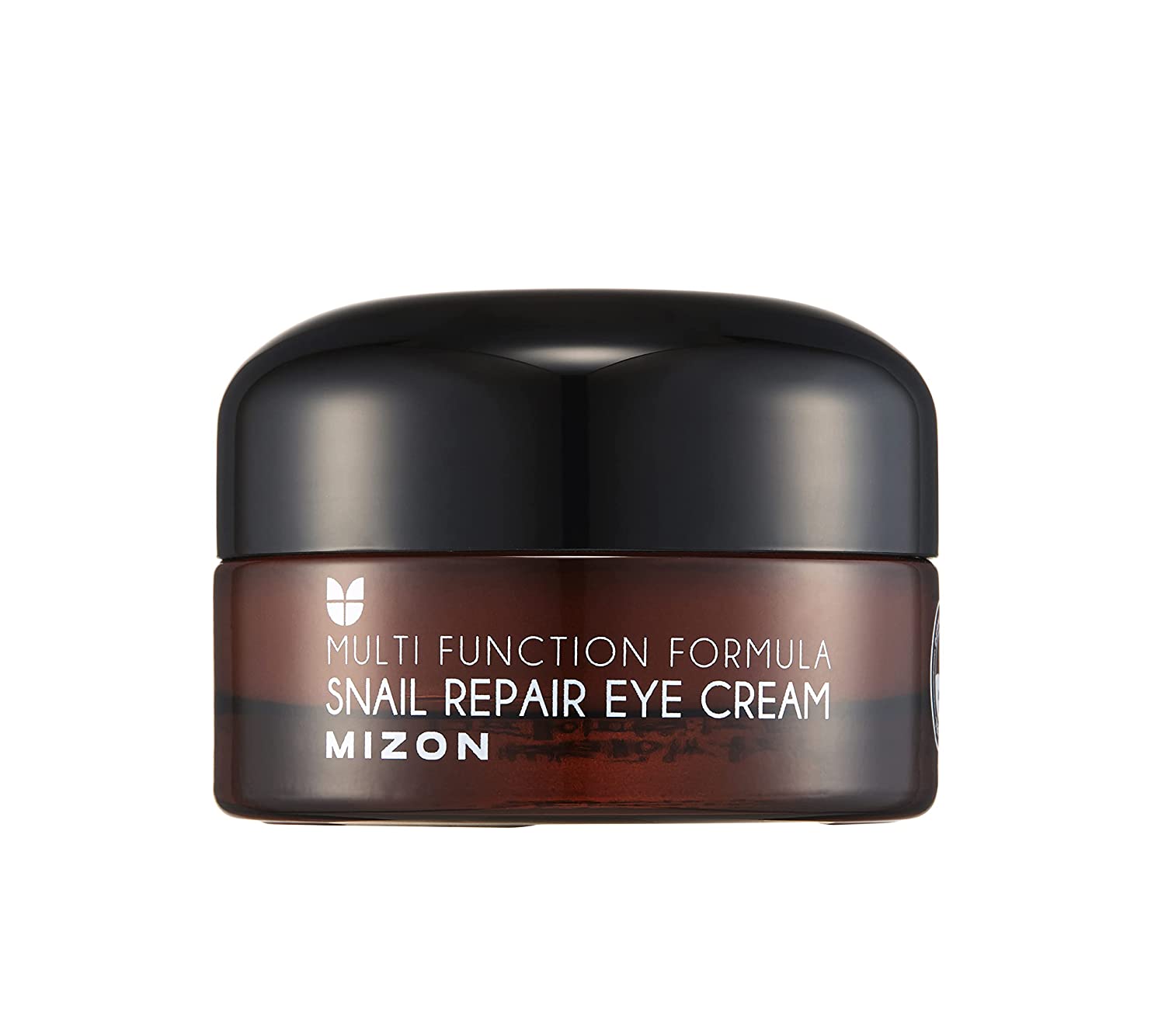 The Korean eye cream is formulated with 80% snail mucin with an outstanding skin regenerating effect. It helps treat the appearance of fine lines and wrinkles as well as hydration problems in the delicate area around the eyes by providing moisture. A treat in the correction around the eyes for a brightened look that both women and men will love!

Visit the MIZON Store for more products.
Sunscreen
Lastly, no skincare routine is complete without a good sunscreen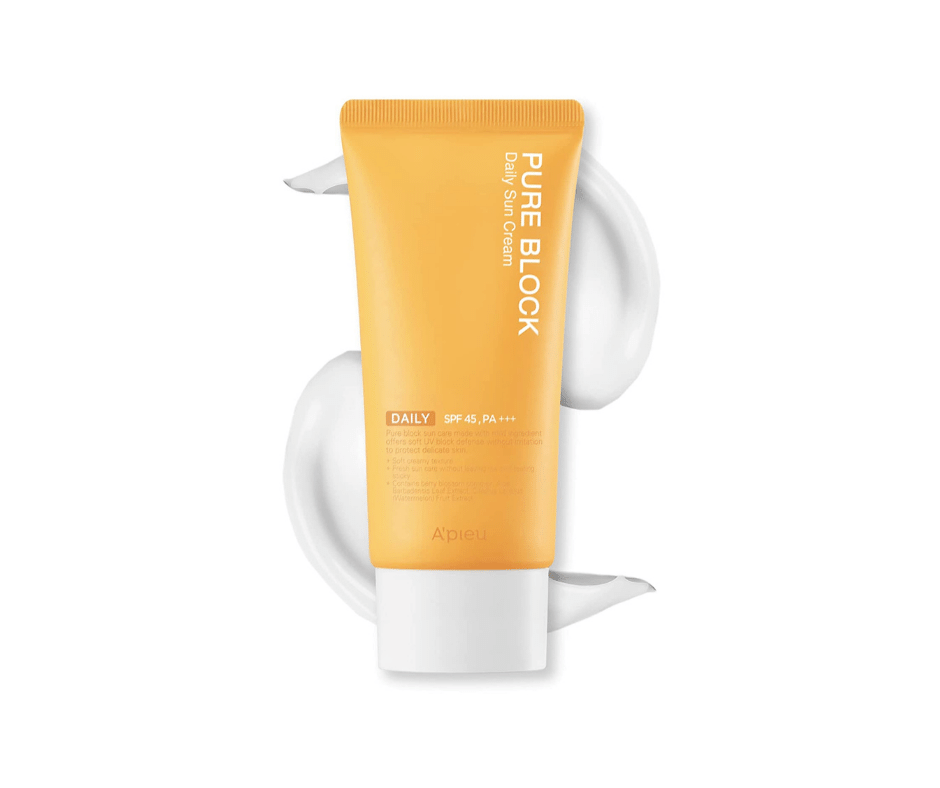 Korea's newest and most innovative sunscreen just got released!

This non-greasy, lightweight formula will give you all-day protection from harmful UVA/UVB rays without feeling too sticky or leaving a white cast on your skin. It also absorbs into the body quickly so that there are no worries about being greasy all through summer long - even if it rains heavily during some days (which has happened more than usual lately).  This sunscreen will wear like a moisturizer. SPF 45 / PA+++ SUN PROTECTION
Great for all skin types! Wear under makeup.

Visit A'Pieu Store.
*Oxygen infusion will need to be done with your favorite esthetician.
K Beauty Recap
We hope we have given you some useful information and tips to take with you on your K beauty skincare journey. If you want any information of skin primers make sure to read our article 15 Best Korean Primers For Every Skin Type.
And remember if you want to achieve beautiful radiant skin, it's important to develop a skincare routine that works for you. We've outlined a few steps that should help get you started on the right path. Be sure to stick with it and give your skin time to adjust; you may start seeing results in as little as a couple of weeks!
Have you tried out any of these tips? Let us know how they worked for you in the comments below.

Follow us on Twitter, Facebook, and Pinterest, to stay in the know on your skincare journey.
PAID ENDORSEMENT DISCLOSURE: As a staff of licensed aestheticians we review products based on their merit based on our professional expertise. This is not a replacement for your own skin therapist's advice for your skin or any medical claim or endorsement. We encourage you to seek medical care when appropriate. To support our website activities, we may receive monetary compensation or another form of recompense for our endorsement, recommendation, testimonials, and/or links to any products or services from this website.