5 Best Professional Tinted Moisturizers for Radiant Skin
Get our top professional strength tinted moisturizers recommended by aestheticians today. Click here to learn more!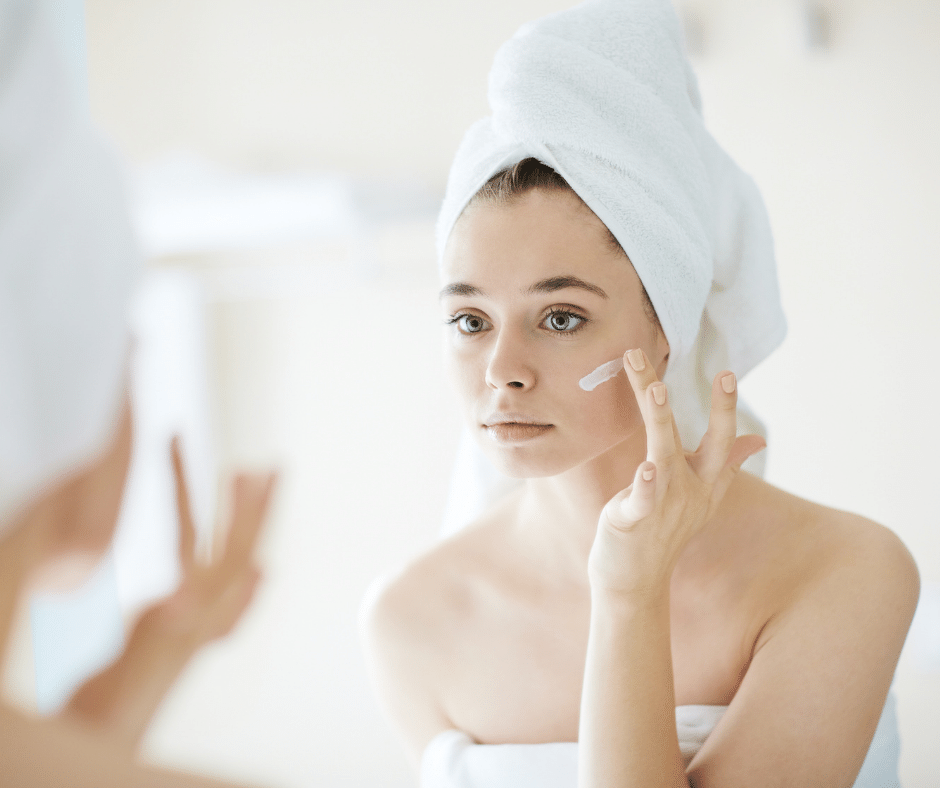 When it comes to tinted moisturizers, there are a lot of them on the market. So how do you know which one is the best for you? Our aestheticians present you with their top five professional strength tinted moisturizers that will give you beautiful, healthy, and radiant skin. Keep reading to find out which one is right for you!
If you're like me, you're always on the lookout for the best skincare products and tinted moisturizers are no exception. And we've finally found it! We're sharing our top picks for the best-tinted moisturizers. These are all amazing and I'm going to tell you why. Each of them provides a few different characteristics so look for the ones that meet your skin type.
So, if you're looking for a tinted SPF that ticks all the boxes, then these will check all your boxes! Trust me, you won't be disappointed.
When looking for the best tinted SPF for your skin, it's important to consider a few things. First, you'll want to find a product that has a broad spectrum SPF rating to protect your skin from the sun's harmful rays. Additionally, you'll want to find a tinted sunscreen that is specifically designed for your skin tone. This will help to ensure that the sunscreen doesn't look too pale or ashy on your skin. And lastly you want antioxidants in the formula to help neutralize the damaging effects of sun exposure.
Our top 5 Best Professional Strength Tinted Moisturizers
Find out who made our top professional picks and why. Simply click through to purchase your next best tinted moisturizer and see how radiant your skin will look and feel after using these.

jane iredale Dream Tint, Tinted Moisturizer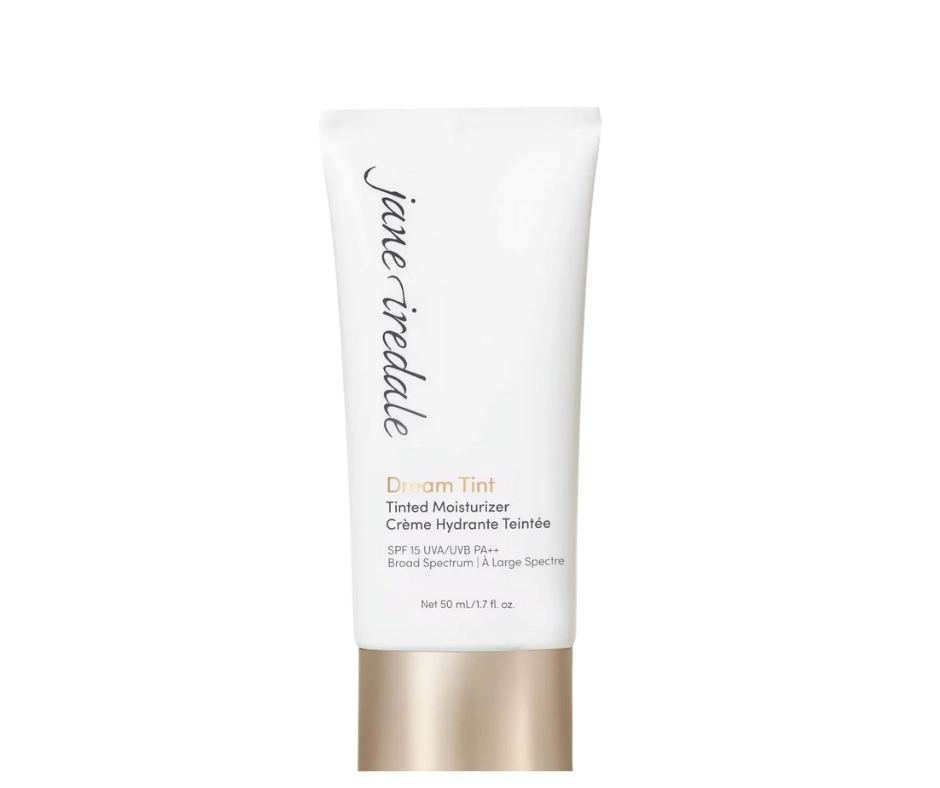 Introducing jane iredale Dream Tint Tinted Moisturizer SPF 15, a mineral-based moisturizer that hydrates, protects and smooths the skin. This lightweight tinted moisturizer provides sheer to medium coverage and helps prevent trans-epidermal water loss.

Featuring a unique blend of rich algae extracts, multiple antioxidants, and lightweight minerals, it calms and soothes the skin while providing broad-spectrum sun protection. With its soft-focus effect, this tinted moisturizer minimizes the appearance of pores and fine lines for a flawless complexion.


Plus, it's water-resistant for up to 40 minutes, making it ideal for everyday wear or active pursuits. And because it's reef-safe, you can feel good about using it knowing that it won't harm the delicate marine ecosystems.

This product has been recommended by the Skin Cancer Foundation and is recognized for its ability to help protect the skin from the sun's damaging rays. You can feel confident using it.

Key Ingredients: Algae extract, Lavender Oil, Elder Flower Extract, Jojoba Esthers, Sunflower Seed Oil, Radish Root Extract, Glycerin, Shea Butter, Jojoba Seed Oil, White Tea Leaf Extract, Grapefruit Seed Extract, Pomegranate Extract

Great for mature skin types!

Follow Jane iredale for her professional strength skincare line which offers many cutting edge products to protect and treat your skin.
IMAGE Skincare PREVENTION Daily Tinted Moisturizer SPF 30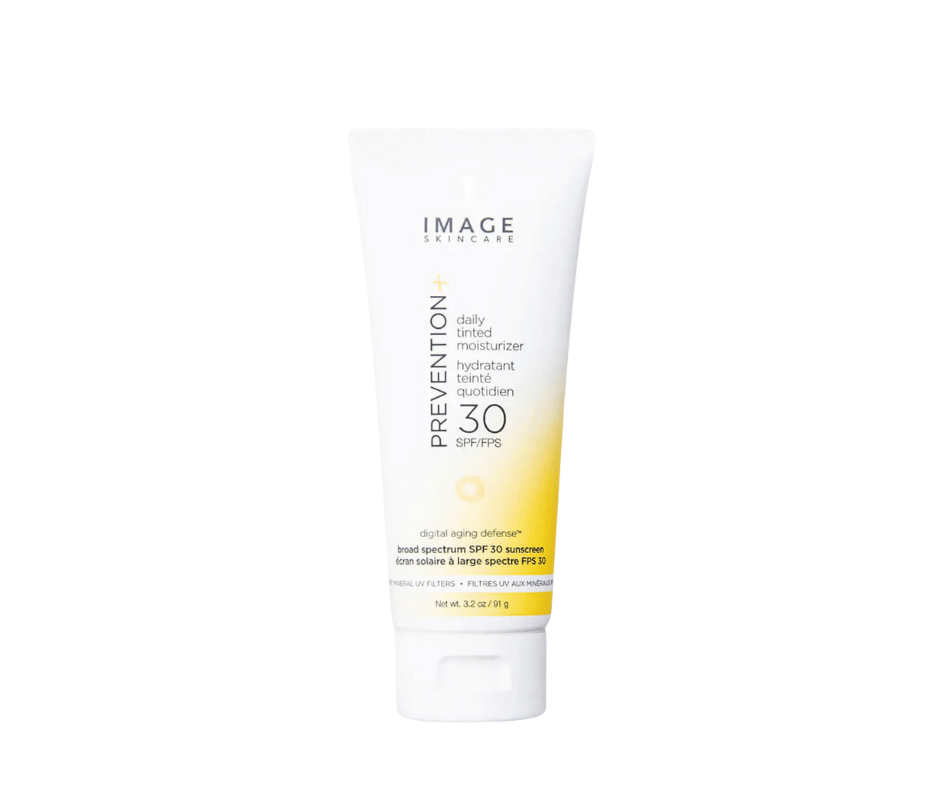 IMAGE Skincare's PREVENTION+ Daily Tinted Moisturizer is a must-have for anyone looking to achieve that sheer yet natural glow on their complexion. The powerful vitamin E and zinc oxide enriched formula targets sun damage while delivering an even smoother application thanks in part to its tinted minerals blend which helps minimize any blemishes or rough patches you may have had before applying this product! Lecithin helps to reduce pore size and provides a smoother finish.
Key Ingredients: Glycerin, Shea Butter, Lecithin, Sunflower Seed Oil, Orange Peel Oil, Jojoba Esthers, Green Tea, Vitamin E, Hyaluronic Acid, Mandarin Orange Peel Oil, Pyruvic Acid
Great for all skin types!
Click here for more Image Skincare products.
Revision Skincare® Intellishade Matte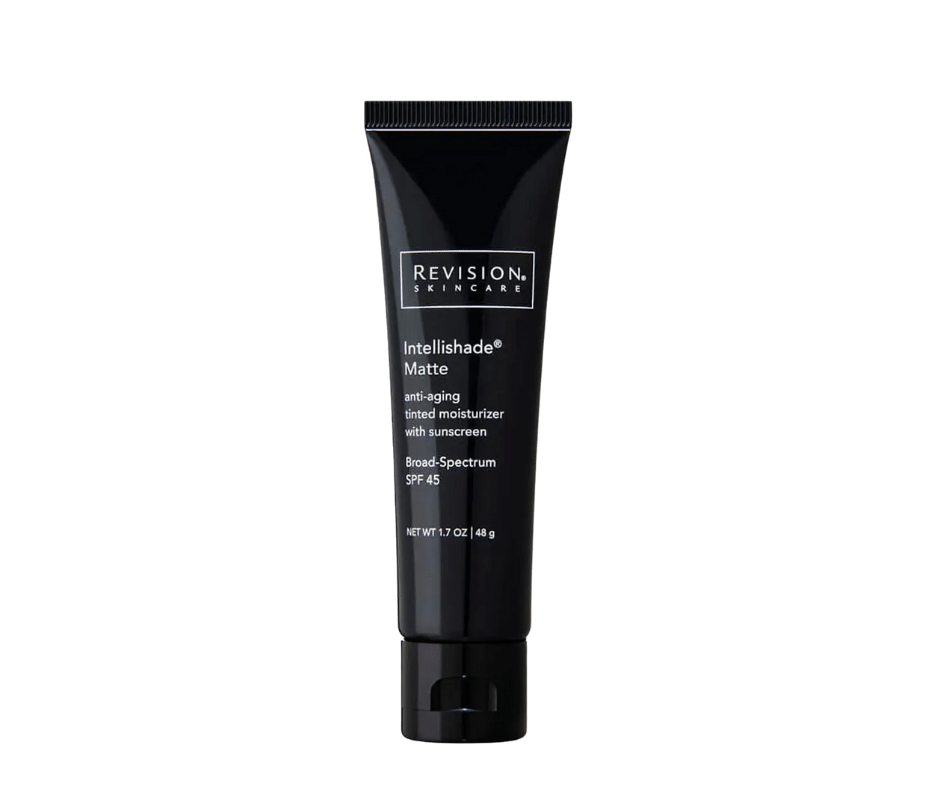 With Intellishade® Matte from Revision, you can get 5 in 1 age-defense tinted moisturizer that gives skin a touch of sheer healthy color. This product is designed with three peptides to improve the appearance of fine lines and wrinkles.
Revision Skincare has made this light moisturizer to blend naturally with your skin's own natural tone to seamlessly blend. Lecithin is for minimizing the pores while the chemical and physical sunscreens of this formula help oily skin types and those concerned with sun damage. This tri-peptide formula targets aging skin with properties to fight fine lines and wrinkles and photodamage. With SPF 45 coverage for protection against sun-damaged skin like wrinkles and UV rays which cause premature aging.

Key Ingredients: Lecithin, Vitamin C, Aloe Leaf Juice, Glycerin, Vitamin E, Allantoin, Squalane, Yeast Extract, Plankton Extract, Green Tea, White Birch Bark, CoQ10, Jojoba, Octinoxate & Octisalate, Zinc Oxide & Titanium Dioxide

Great for oily skin types and is great for anti-aging!

Click here for more Revision Skincare professional products!
Chantecaille Just Skin Tinted Moisturizer Sunscreen Broad Spectrum SPF15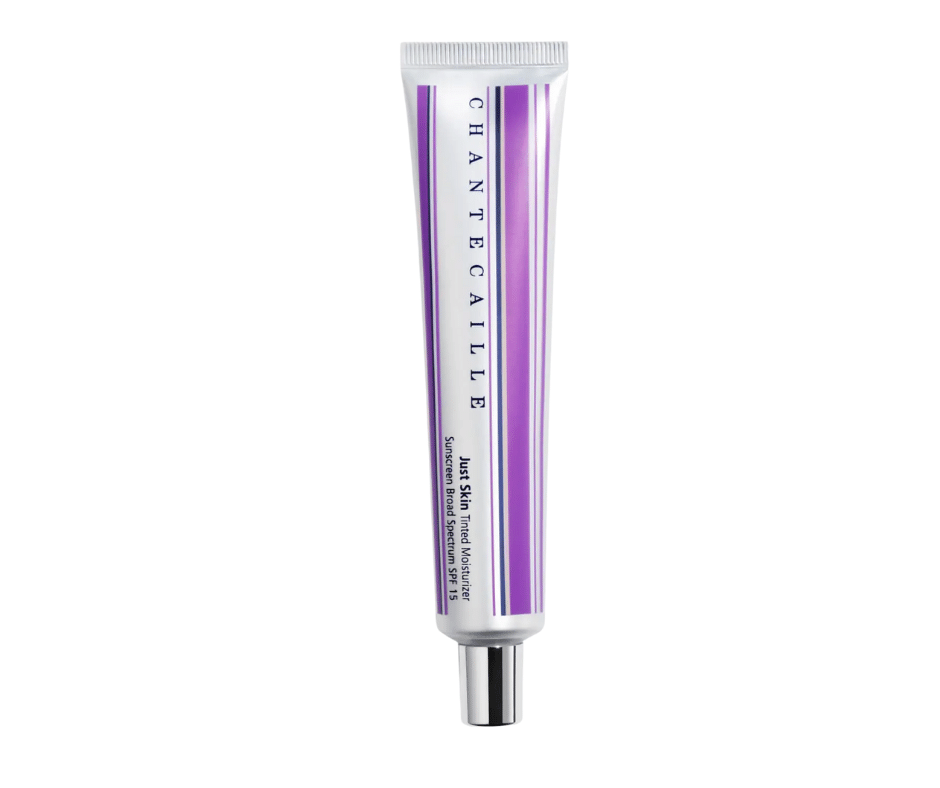 The ideal foundation for men and women who want skincare benefits without the hassle of another step, this three-in-one formula provides excellent coverage with a lightweight texture that feels as good on your skin as it looks in pictures.
Just Skin Tinted Moisturizer offers an innovative blend made from natural ingredients such as Thyme extract to help protect against sun damage while also giving you antioxidant protection. Thanks to butterfly bush berries which are rich sources of antioxidants for free radical protection and offer very powerful anti-aging properties with additional benefits for the skin. Formulated in Japan this new line offers no animal testing, is fragrance-free, and free of parabens and phthalate free. You'll love how your skin feels super smooth with this creamy, velvety texture! With added Superoxide Dismutase reduces free radical damage to the skin and helps to prevent wrinkles, fine lines, and age spots, and helps with wound healing. It's even been shown to soften scar tissue while protecting against UV rays. This powerhouse ingredient is fabulous in skin care for its profound anti-aging capabilities.

For more information on superoxide dismutase click https://pubmed.ncbi.nlm.nih.gov/29896077/.
Key Ingredients: Butterfly Bush Extracts, Thyme Extract, Glycerin, Damask Rose Water, Green Tea, Algae Extract, Honeysuckle Flower, Soy Protein, Magnesium Sulfate, Superoxide Dismutase

Great for all skin types especially those with sun-damaged skin!

The world's most luxurious skincare brand, Chantecaille is obsessed with flowers and their amazing natural abilities to heal. They use this obsession as the foundation for all that they do—from formulation science down to personal commitment. By creating purposeful beauty products crafted from pure ingredients across multiple categories (including makeup), they've raised standards in our industry while supporting environmental causes around the globe through philanthropy worldwide!
Chantecaille skincare promises a product free of sulfate detergents, mineral oil and palm timber. All products are also GMO-free as well! In addition to being Free From These, they are also free from synthetic colors and fragrances, phthalates, mineral oil, palm oil, petrolatum, and sulfate detergents.

For more information on superoxide dismutase click https://pubmed.ncbi.nlm.nih.gov/29896077/.


Key Ingredients: Butterfly Bush Extracts, Thyme Extract, Glycerin, Damask Rose Water, Green Tea, Algae Extract, Honeysuckle Flower, Soy Protein, Magnesium Sulfate, Superoxide Dismutase-enzyme
Great for all skin types especially those with sun-damaged skin!
HydroPeptide Solar Defense Tinted SPF 30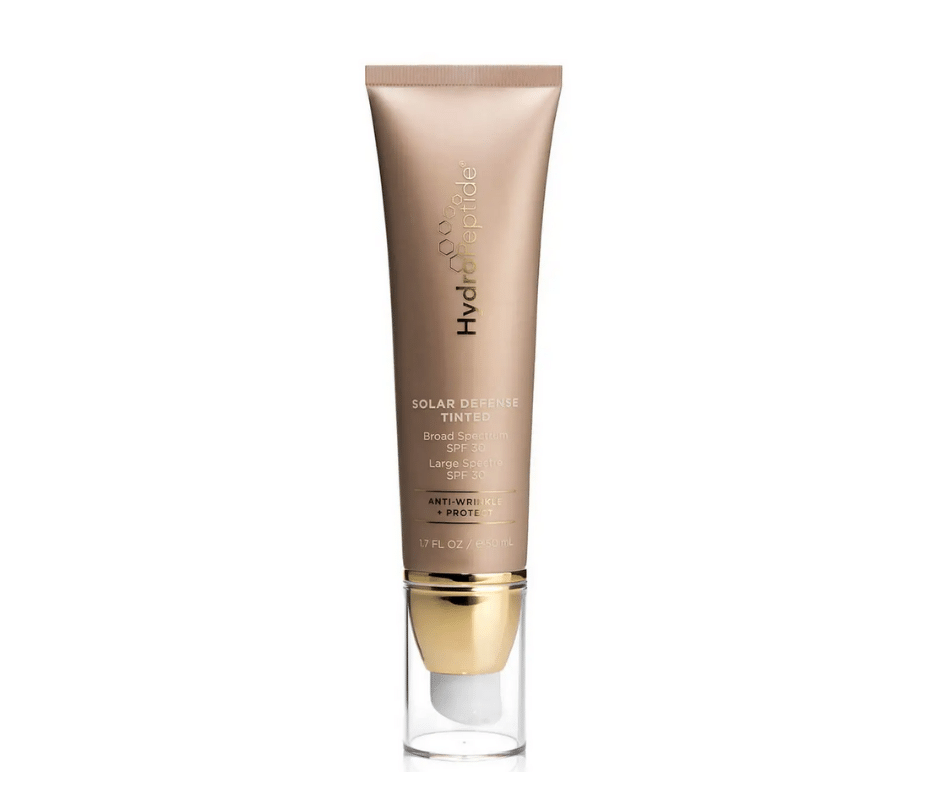 HydroPeptide Solar Defense Broad Spectrum SPF 30 is a powerful sunscreen that physically blocks 97% of UV rays to prevent sunburn and premature aging. It hydrates your skin while antioxidants like acai extract neutralize free radicals, which cause swelling in the cells due to their harmful effects on DNA (dsDNA). This process leads not only to redness but also oily patches if left untreated! With niacin it helps calm down redness so you can have flawless coverage without shine or discomfort--and all this just by applying once per day!
Key Ingredients: Zinc Oxide, Titanium Dioxide, Niacin, Antioxidants.
Great for all skin types, especially those with sensitive skin!
For more products tap  HydroPeptide.
Watch YouTube for more about HydroPeptide Solar Defense!
Bonus: For those who use a clear sunscreen under their makeup you'll love this bronzer from Chantecaille.
Chantecaille Anti-Aging Face Tint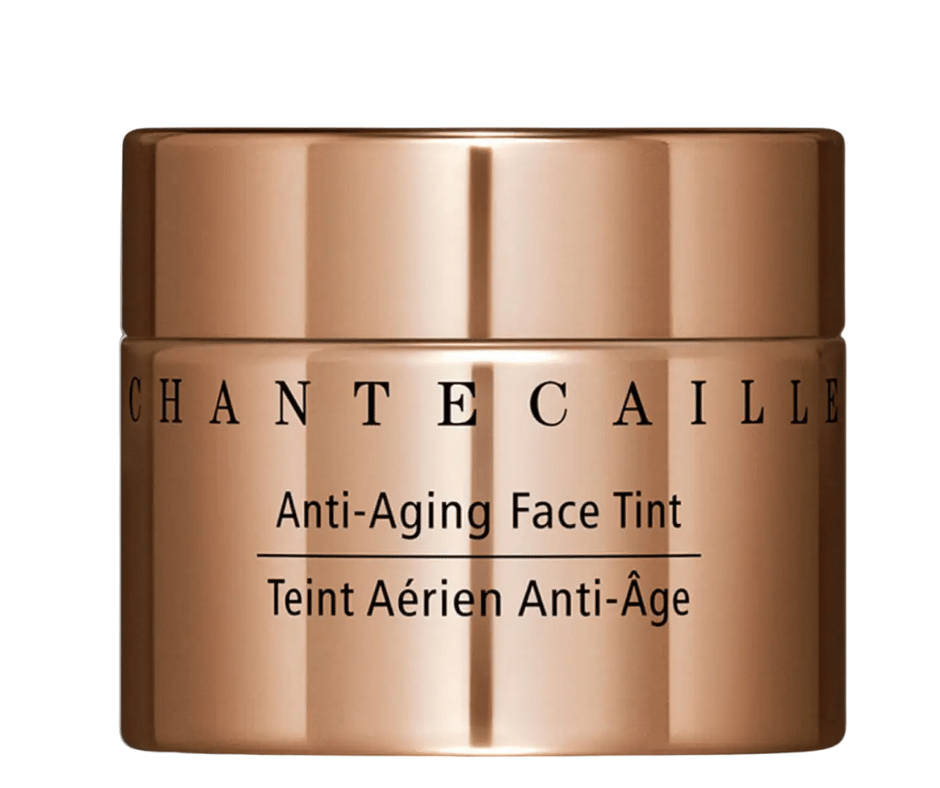 Chantecaille's Anti-Aging Face Tint is a barely there formula that imparts a radiant glow to the skin. This lightweight tinted gel cream can be worn alone or mixed with your foundation for added warmth and bronze color coverage. Defined more as a bronzer than a moisturizer, this formula offers numerous anti-aging benefits to the skin through multiple peptides and botanicals as well as polysaccharides which promote moisture to the skin.
Key Ingredients: Glycerin, Peptides, Polysaccharides, Geranium Extract, Tamarind Seed Gum.
Great for dry to oily skin types.
Our Aesthetician's Top 5 Overall Tinted Moisturizers
So, if you're in the market for a new tinted moisturizer, or just want to compare your current one to the best of the best, check out our list. And don't forget to click through to see the pricing on all of these products – because let's face it, we could all use a professional-grade tinted moisturizer every day to give us the best protection from the elements and help us create more beautiful radiant skin.
Check out our article for  Best Body Washes After Your Spray Tan for Glowing Skin. Find out which products help your spray tan stay radiant and glowing.
Or this one Get Your Bang for the Buck with The Best Korean Vitamin C Serum and find out which best Korean Vitamin C Serums are great for your skin.

Follow us on Twitter, Facebook, and Pinterest, to stay in the know.
PAID ENDORSEMENT DISCLOSURE: As a staff of licensed aestheticians we review products based on their merit about our professional expertise. This is not a replacement for your own skin therapist's advice for your skin or any medical claim or endorsement. We encourage you to seek medical care when appropriate. To support our website activities, we may receive monetary compensation or another form of recompense for our endorsement, recommendation, testimonials, and/or links to any products or services from this website.