Best Body Washes After Your Spray Tan for Glowing Skin
Which body wash should you use after your spray tan? We got you covered! Read our guide today to find out who made the cut!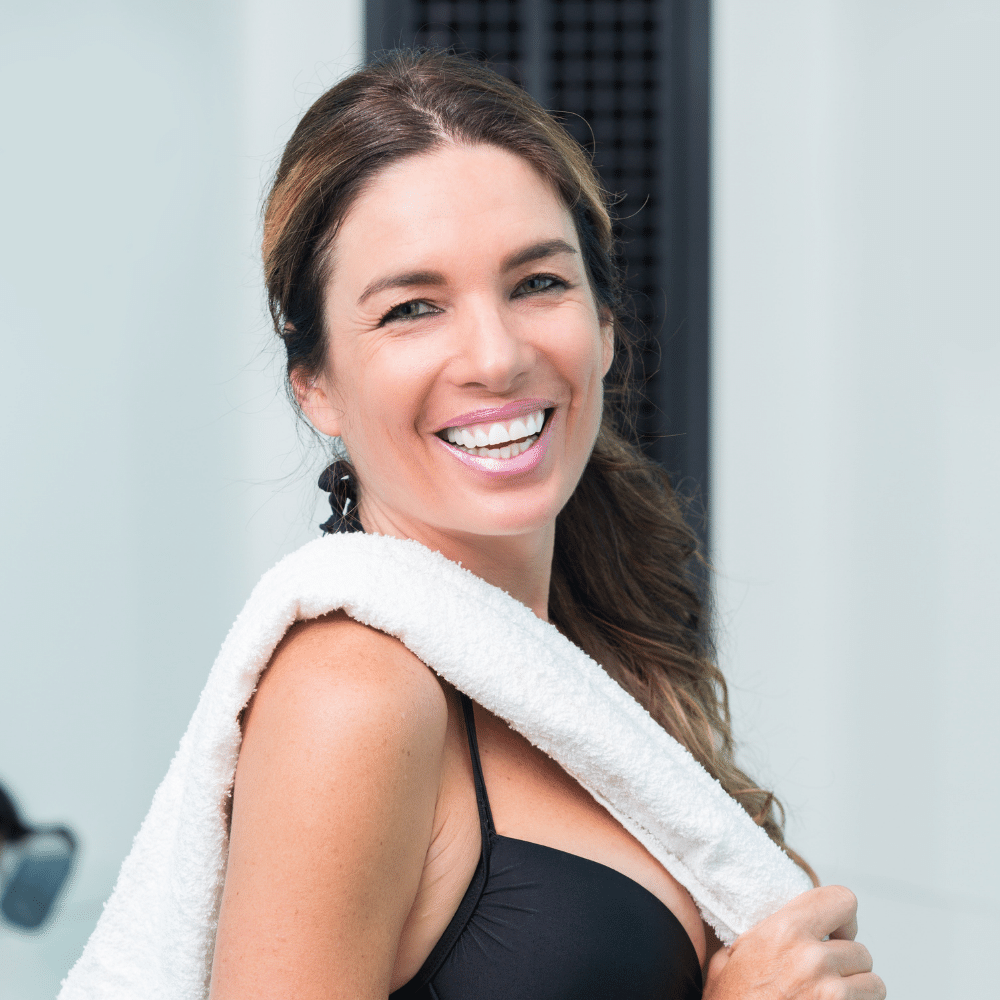 After a spray tan, it is important to use a body wash that will help to extend the life of the tan. A good after-spray tan body wash will help to cleanse the skin without stripping away the natural oils that have been applied. It is also important to use a body wash that will help to moisturize the skin, as this will help to keep the tan looking fresh for longer.
What to do before a spray tan
One of the best practices to achieve a beautiful, glowing, tan is to spray tan. Spray tanning is safer than baking in the sun for hours on end for that sun-kissed look. Spray tanning helps to avoid the UV damage the sun does to the skin.

To prepare for a fake tan, you should exfoliate your skin to remove any dead cells. This will help the spray tan look more even and last longer. You should also avoid moisturizing your skin for a few hours before your tanning session. This will help the tanning solution absorb better. Using a coconut oil body wash the night before can keep your skin soft while balancing the skin's natural pH.


What to do after your spray tan
Maintaining your spray tan is key to keeping your skin glowing and looking good. After your spray tan, make sure to avoid any activities that will cause you to sweat. This means avoiding the gym and strenuous activities. If you must exercise, make sure to do so in a cool environment. Keeping your skin dry will allow the spray tan solution to better absorb while increasing the DHA actives to work more efficiently in your skin. This helps your spray tan to look more even and last longer.

One of the things you want to avoid directly following a spray tan is showering. Most spray tans can take several hours to fully absorb in the skin. This means you should wait to shower until at least 6-12 hours after your spray tan. You will also want to avoid any water activities like swimming.

Additionally, you will want to wear loose-fitting clothes that won't rub on the skin or cause friction to rub the spray tan off. After your tan avoid using moisturizer or lotion unless it is specifically designed for spray tanning. This will help keep your skin hydrated and looking its best.
How long does a spray tan last
A spray tan usually lasts around 5-7 days, but there are ways to make it last longer. One way is to avoid exfoliating the skin while you have the tan, as this will remove the top layer of the tan and make it fade faster. You can also use a bronzing lotion or powder to help keep the glow looking good for longer. Finally, make sure to moisturize the skin using spray tan-safe moisturizers regularly to help keep it looking healthy and hydrated.
How should you take care of your skin after a spray tan
Once you have had a spray tan, it is important to take care of your skin to maintain the glow. You should avoid hot showers, baths, and swimming for at least 12 hours after getting the tan. This will allow the solution to be fully set and avoid any fading. To keep your skin hydrated, you can apply a light moisturizer after showering. Avoid using any heavy lotions or oils, as they may cause the tan to fade faster.

This article may contain affiliate links.
Best Body Wash After Spray Tan
When it comes to spray tans, the key is to keep your skin hydrated and free of any harsh chemicals. That's why we recommend using a gentle, sulfate-free body wash like our favorite, Tanwise After Glow Moisturizing Body Wash. This wash is perfect for post-tanning because it's super hydrating and won't strip away any of your newly applied colors. Plus, it has a refreshing cucumber scent that will leave you feeling refreshed and invigorated.
This natural body wash will leave your skin feeling soft and moisturized. This unique formula is packed with key ingredients like Sacha Inchi, Quinoa, and Rahua oil, all of which work together to hydrate and revitalize your skin. Plus, the pleasant fragrance of Palo Santo oil will leave you feeling refreshed and invigorated. So why wait? Give Rahua Rainforest Shower Gel a try today and see the difference for yourself!
The Amazonian rainforest is known for its rich, terroir-driven cultures that produce some of the world's most ancient plants. From Palo Santo and Rahua oil come to these natural body washes designed to cleanse your skin while soothing it with a pleasant fragrance thanks to ingredients like Sacha Inchi seeds or quinoa!   Your skin will be deeply moisturized, and feel velvety soft thanks to these prime ingredients.
Key Ingredients:
Sacha Inchi is a fruit that has been shown to be rich in omega-3 lipids and antioxidants. The high levels of these healthy fats help restore the natural moisture balance, making it perfect for those with dry skin or who want their face moisturized all day long!
Quinoa is a gluten-free superfood that revitalizes the skin and promotes healing and moisture retention. It also reduces the signs of fatigue to give you more energy for your day!
Rahua Oil is Packed full of omega-9 fatty acids that help restore lost moisture levels.
The essence of Palo Santo is a sacred wood that is prized by Amazonian Shamans and has been used for centuries in medicines to help with healing. A lighter version without any harsh chemical smell or taste like some other oils on the market today!
Lavender is a natural relaxant and aromatherapy experience. The dreamy smell may help soothe you to sleep, or calm the senses!
Key Benefits:
Revitalizes senses
Natural cleanser
Deeply nourishes skin
Dermalogica's Conditioning Body Wash is a great way to start your day with clean skin. This formula contains essential oils that not only soothe you but also invigorate the senses from head to toe! It's formulated without any harsh chemicals or surfactants, which means it won't strip away all of those important nutrients found in natural oils like eucalyptus leaf extract (Eup), lavender flower oil, sandalwood seedcake wax, and more.
What's even better, it's great for all skin types! So, whether you have dry skin, oily skin, sensitive skin, or combination skin, this body wash will leave you feeling refreshed and hydrated.
Key Ingredients:
Eucalyptus, Lavender, and Sandalwood Essential Oils: calm skin and revitalize the senses
Orange Peel Oil: promotes vibrant  and brighter skin
Vitamin E: heals, nourishes, and protects skin from free radical damage
Key Benefits:
Mildly cleanses and conditions
Rejuvenates skin
Protects the natural pH for skin barrier health
The judicious application of Atoderm Cleansing Oil from Bioderma will invigorate dry and sensitive skin without fail. The non-greasy formula provides 24 hours' worth of hydration, reducing signs that may be noticed when your complexion is sensationally moisturized enough for even the most demanding individual's taste buds!
Key Ingredients:
Niacinamide: Minimizes pore appearance, smooths the skin, regulates oil production
Glycerin: Deeply hydrates the skin
Vitamin C: Super antioxidant to fight free radical damage and help cellular function
Vitamin E: Heals, nourishes, and protects skin from free radical damage
Key Benefits:
Cleansing oil that moisturizes and conditions the skin
Brightens skin
Protects the skin barrier from free radical damage
The Weleda Sea Buckthorn Creamy Body Wash is a gentle but deep cleanser that nourishes your skin with ingredients like mandarin, orange, and grapefruit essential oils. It balances cleanliness without being too harsh on sensitive or delicate areas of the body while leaving you feeling refreshed in addition to moisturized thanks largely due to its rich source of pro-vitamin A & E!
Discover more about Weleda in this YouTube Video!
Key Ingredients:
Sea Buckthorn: Rich in Omega 3 fatty acids reduces redness
Sesame Seed Oil: Nourishes the skin
Pro Vitamin A: Caretinoids that speed healing and prevents breakouts promotes and maintain healthy skin
Pro Vitamin E: Rich antioxidant heals, nourishes, and protects skin from free radical damage
Key Benefits:
Creamy body wash that moisturizes and conditions, and heals the skin
Brightens skin
Antioxidants protect the skin barrier from free radical damage
Grown Alchemist's Body Cleanser is the perfect way to turn your cleansing routine into an aromatherapy experience. The botanical extracts and oils soothe your skin while they cleanse away impurities, leaving behind soft skin that feels and smells beautiful!
Key Ingredients:
Neroli, Tangerine, and Rosemary Extract: When you need a break from the stresses of life, apply some neroli extract. The natural oils will soothe your skin and leave it feeling moisturized while also providing calming effects that help relieve redness caused by allergies or other irritants like pollution in the air
These extracts are rich in Omega 3 fatty acids which help reduce inflammation when applied topically. They're perfect for use after outdoor activities where exposure might be drying the skin
Jojoba, Macadamia, and Rosehip Oils: Jojoba, Macadamia, and Rosehip Oils are some of the best oils for moisturizing your skin. They contain antioxidants that protect against environmental damage as well as essential fatty acids to keep you looking young with a radiant glow!
Key Benefits:
Creamy body wash that nourishes and feeds the skin with rich fatty acids
Purifying and toning  
Healing and calming
Best Body Wash After Spray Tan
There you have it folks. We've wrapped up some of our best recommendations for body washes after a spray tan.
So if you're looking for the best body wash to use after a spray tan, we've got you covered. Our top 5 picks are all gentle on your skin and will help prolong the life of your tan. And don't forget to moisturize! A good lotion or cream will keep your skin hydrated and looking its best.
Thanks for reading, and happy tanning! If you enjoyed this article read-9 Best Drugstore Shampoo and Conditioners for Healthy Hair
Follow us on GottaGuide.com, Twitter, Facebook, and Pinterest, Quora for our latest articles on all things skincare and beauty. When you follow us on Quora we have an open platform to ask your beauty and skincare questions.
PAID ENDORSEMENT DISCLOSURE: As a staff of licensed aestheticians we review products on the basis of their merit in relation to our professional expertise. This is not a replacement to your own skin therapist's advice for your skin or any medical claim or endorsement. We encourage you to seek medical care when appropriate. To support our website activities, we may receive a monetary compensation or other form of recompense for our endorsement, recommendation, testimonials and/or links to any products or services from this website.