Homemade Hand Salve A DIY Recipe for Dry Skin
Dry hands got you down? We feel your pain. We've been there too. Read our latest guide about homemade salves that can help today!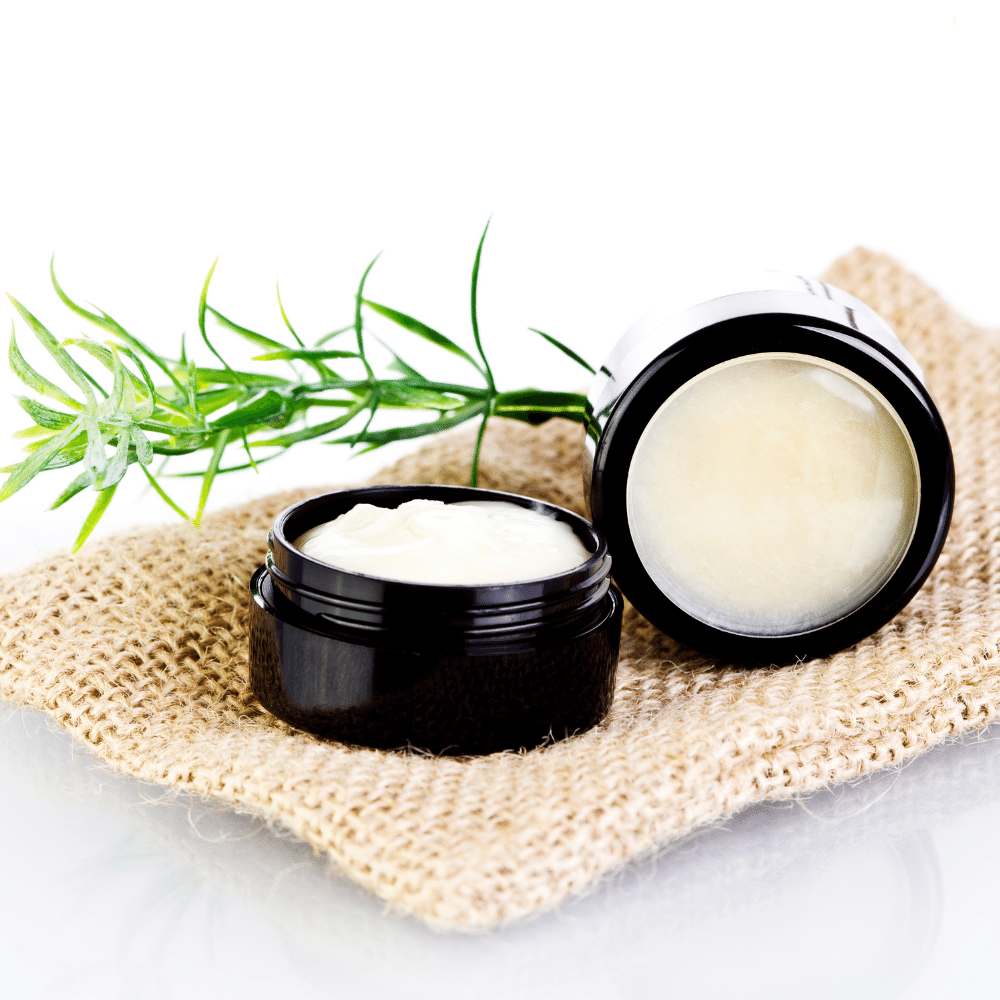 We are participants of the Amazon Associates Program. We may earn a commission from a qualified purchase from our reviews.
Dry skin is a common problem during the summer months. The warm, dry air can sap moisture from your skin, leaving it feeling rough and irritated. A homemade hand salve can help soothe and protect your skin from the elements. This recipe combines nourishing ingredients like beeswax, coconut oil, and lavender essential oil to create a natural balm that will keep your hands soft and hydrated all summer long.

Dry hands got you down?

We feel your pain. We've been there too. That's why we've put together this blog post on how to make a homemade hand salve using a few key natural ingredients right from your garden! Not only is it fun and easy, but it will also save you money in the long run and help to heal your hands from harsh elements.
If you don't want to make your hand salve, no problem! We've also put together a list of some of the best hand salves on the market today that will help you combat moisture loss. So whether you are looking for something organic or vegan-friendly, we have you covered.
Hand Salves
A Hand Salve is a product for anyone that uses their hands frequently. It helps to soothe, protect and moisturize your hands all in one convenient package. It's a must-have for gardeners, mechanics, construction workers, and more occupations.
There are many different hand salves on the market today. Some are fragrant while others are not. Some have SPF protection while others do not. But all hand salves serve the same purpose - to nourish and protect your hands.
The ingredients in a hand salve will vary depending on the brand but they typically include things like beeswax, cocoa butter, shea butter, coconut oil, lanolin, and vitamin E. All of
Hand Cream
A hand cream is a cream or balm that is specifically designed to moisturize and protect the hands. Hand creams are usually made with a combination of ingredients that include water, oil, and wax.
Shea Butter
Shea butter is a fatty substance derived from the African Shea tree. It's widely used in cosmetic and natural beauty products for its moisturizing properties. Some people also use it as a cooking oil or for medical purposes.
Coconut Oil
Coconut oil is a type of vegetable oil that is extracted from the meat of coconuts. It's commonly used in cooking and baking as well as in cosmetic products. Coconut oil has a variety of health benefits, including moisturizing skin and hair.
Lavender Essential Oil
Lavender essential oil is made from the lavender plant. It has a wide range of uses, including aromatherapy, skincare, and relaxation. Lavender oil is known for its calming and soothing properties.
Beeswax
Beeswax is a natural wax produced by bees. It's used in a variety of products, including cosmetics, skincare, and candles. Beeswax has a number of benefits, including being a natural source of vitamin A and providing a protective barrier for the skin.
Vitamin E
Vitamin E is a type of fat-soluble vitamin that is found in food and used as a dietary supplement.
Dry Skin
The skin has a natural barrier that helps to keep it hydrated. This lipid (oil) barrier helps to prevent moisture loss and keeps the skin feeling smooth. When the skin is stripped of its natural oils, it can feel dry, tight, and irritated. Several things can cause dry skin. Some of the following are contributors:

Some external factors that cause dry skin include:
Hot or cold weather
Low humidity
Windy conditions
Sun exposure
Sauna or steam room use
Hot shower or bath water
Some internal causes of dry skin include:
Dry air (this is often compounded by indoor heating)
Dehydration from not drinking enough water
Certain medical conditions such as psoriasis, eczema, and diabetes
Use of certain medications such as acne medication, antihistamines, and diuretics
Asthma medications
Aging
Harsh soaps and detergents
Excessive hand-washing
Aging skin
Nutritional deficiencies

If you are experiencing dry skin, there are a few things you can do to help. Drink plenty of water and avoid hot showers or baths. Use a humidifier in your bedroom or home to help add moisture to the air. And, last but not least, use a good quality hand cream or salve to keep your hands hydrated.
What is the best way to maintain healthy-looking hands when working outdoors? Well, there's no need for guesswork because this article has everything needed right here!

Harsh Elements
How to Make a Hand Salve?
To make this hand salve you will need
Ingredients:
-½ cup of Cocoa Butter
-¼ cup of Beeswax
-¼ cup of Unrefined Shea Butter
-¾ cup of Coconut Oil
20 drops of Lavender Essential Oil
1/4 C Vitamin E (optional)
Instructions:
Place all the ingredients in a glass bowl and set it over a pot of simmering water.
Stir until everything is melted and combined.
Pour into small jars or tins and let cool.
Apply to hands as needed.
This hand salve recipe is perfect for dry, chapped hands. The cocoa butter and shea butter will help to moisturize while the beeswax and coconut oil creates a protective barrier while also repairing the barrier function of the skin.
The lavender essential oils add a pure, inviting scent with calming properties that will help ease your worries and calm your mind and help to reduce irritation.  You can also add a few drops of vitamin E for extra antioxidant power and increased hydration. Vitamin E is excellent for dry hands and skin in general and is often featured as a staple in many skin care products. This hand salve recipe is great for severe dryness and because of its rich formula soothes severely dry skin. With some of the finest natural ingredients, you can be sure you will address the severe dryness and cracking that some can experience.

Hand Salve Products We Love
We told you earlier we would have a list of salve products you could buy. And here they are in no particular order.
Burts Bees-Moisturizing Balm
Looking for a balm that will keep your hands soft and smooth? Look no further than Burt's Bees Beeswax Hand Salve!

This all-natural salve is formulated with beeswax and sweet almond oil to keep your hands moisturized and healthy-looking. It also has a refreshing, herbal scent that will leave you feeling refreshed and invigorated.

Perfect for everyday use, this hand salve is also great for massaging into elbows, knees, and feet to keep your entire body moisturized.

So why wait? Try Burt's Bees Beeswax Hand Salve today!
Kiehl's Ultimate Strength Hand Salve
Kiehl's Ultimate Strength Hand Salve is a thick, rich formula designed to provide all-day care and protection for the driest, most active hands.
The Earth's warnings are ringing out, but you can stay safe from harm with this most powerful protection.

A blend of select ingredients allows the skin to draw and absorb water from air forming a "glove-like" protective barrier against moisture loss!
This formula contains botanical oils as well natural wax derived straight off olive tree leaves which provide soothing properties for your delicate complexion all day long without leaving behind a greasy residue or clogging pores like other creams might do when they're too heavy.
This formula, which contains a blend of botanical oils as well as natural wax derived from Olive Oil, further soothes, moisturizes, and conditions skin.
Heavy industrial work, manual labor, and neglect are all leading causes of dry skin that can lead to severe conditions like chapping or cracking.
Eczema Honey Original -SkinSoothing Cream for Sensitive or Eczema Skin
Looking for a natural and effective way to soothe your eczema? Look no further than Eczema Honey! The original skin-soothing cream is packed with colloidal oatmeal, the active ingredient for eczema relief. Plus, it contains a unique blend of natural ingredients like organic honey, beeswax and almond oil that are known for their moisturizing and hydrating properties.

Organic honey is a natural humectant that leaves skin soft, hydrated, and radiant. And this product is safe for all ages and skin types! Apply liberally for dry skin or to specifically affected areas like dry hands.

So whether you're looking for relief from dry, itchy, irritated skin or simply want to keep your skin looking its best, Eczema Honey is the perfect solution.
This product has been approved by the National Eczema Association. For more information on Eczema click here National Eczema Association.

We hope you enjoyed this blog post! If you have any questions or comments, please feel free to leave them below. And be sure to check out our other blog posts for more skin tips and tricks. Thanks for reading! To sign up for our newsletters click here GottaGuide.
For more information on dry skin tips from the American Academy of Dermatology Association click here. https://www.aad.org/public/everyday-care/skin-care-basics/dry/dermatologists-tips-relieve-dry-skin