An Estheticians 5 Best Lotions for Dry Skin
Having dry skin doesn't have to be a drag.Our esthetician's have curated their best 5 body lotions for dry skin. Learn which ones made the cut now!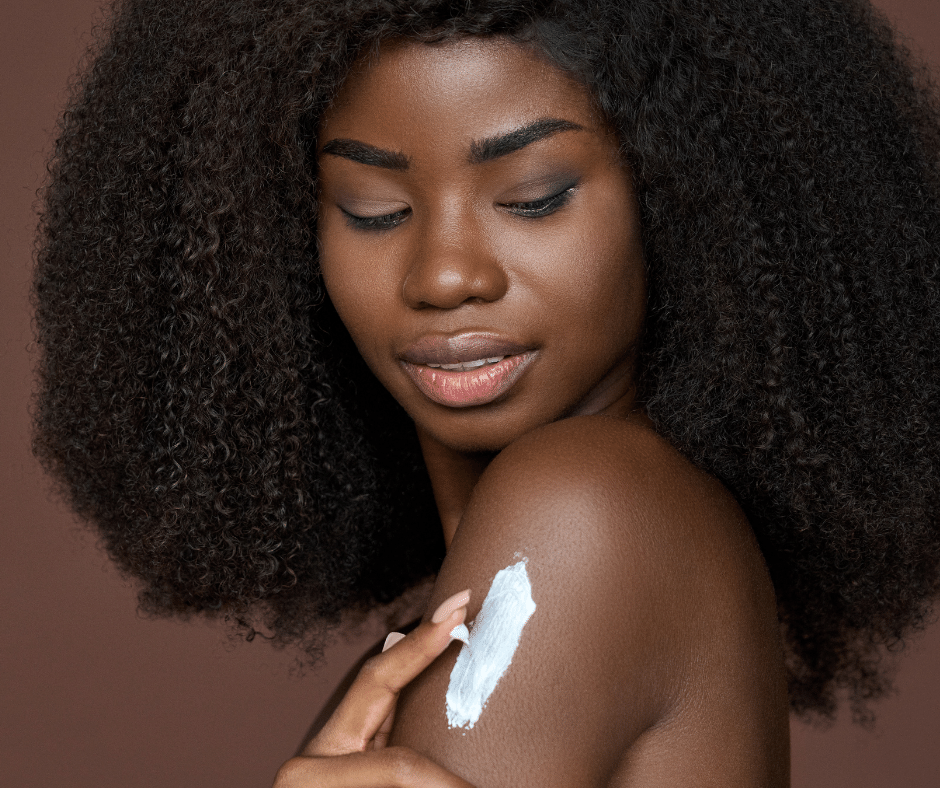 Dry skin is a common issue, especially during the winter months. If you are looking for a great body lotion to help manage your dry skin, then read on. In this post, we will review five of the best dry skin body lotions available. We will also provide tips on how to properly care for your dry skin. Stay hydrated and enjoy your soft, silky skin!
When it comes to the best body lotion for dry skin, there are a few things you'll want to look for. For starters, you'll want to find a lotion that's enriched with occlusives and or fatty acids like Omega 3's, or ceramides and fatty acids. These ingredients are known for their hydrating and moisturizing properties, which can help to soothe and protect dry skin.
Some contributing factors for dry skin
Excessive Exfoliation
Regular use of scrubs can break down intercellular cohesion and reduce the skin's ability to retain moisture. Excessive exfoliation depletes the protective cells which promotes dehydration. In cold and hot climates this is accelerated.
Hot Showers
Hot water and friction remove moisture from the skin's lipids encouraging capillary damage in addition to dehydration. Always wash the face separately from the shower and use only lukewarm water.
Harsh Cleansers
A cleanser that leaves your skin feeling squeaky clean is dehydrating your skin. Soap is harsh because it is highly alkaline and strips the hydrolipid film from your skin. This leaves the lower layers of your skin unprotected and encourages moisture loss. Foaming cleansers and ingredients with alcohol used for oily skin may damage the intercellular lipids and barrier function of the skin.
Astringents
Alcohol-based toners remove the sebum (oil) and act like a strong cleansers. If used on the wrong skin type this can harm the skin.
Topical Medications
Hydrogen Peroxide, retinoic acid, benzoyl peroxide, and other topical acne ingredients as well as some anti-aging medications ingredients can rob the skin of its protective elements.
Air Conditioning
Moisture quickly evaporates in dry atmospheres with air conditioners and overheated rooms. Extreme climates can also impact the skin.
Sun Damage
Sun damage causes permanent moisture loss which contributes to dermal dehydration and premature aging.
Neglect
Not enough water intake, excessive alcohol, and cigarette smoking affect the moisture of the skin.
Illness and Medications
Some illnesses and medications promote dehydration. Allergy medicine, diuretics, and cold and flu medications can dry up the mucous but have side effects on the skin. Cortisone causes dehydration and may produce even permanent effects as it can affect the dermal layer of the skin. Hormonal changes, thyroid issues, and chemotherapy all cause dehydration which ultimately causes dehydration to the epidermis.
Diet
Excessive salt intake can dehydrate the skin. Coffee and other stimulants constrict blood flow and contribute to dehydration. Energy drinks can be harmful to the skin and dehydrating as well as carbonated soda with high caffeine content. Try to avoid processed foods. Drink plenty of fluids throughout the day.
You may also want to find a lotion that contains high lipids or fats for your dry skin. Essential fatty acids as well as ceramides help form and protect the skin by providing a lipid layer and is is especially helpful for sensitive skin, and beneficial for dry, dehydrated skin. Hyaluronic acid is a natural humectant, meaning it helps to draw in moisture from the air and lock it in your skin. This can be a great way to keep your skin hydrated even when it's feeling particularly dry.
If you're looking for a body lotion that will help to relieve some of the itchiness associated with dry skin, you may want to consider looking for one that contains chamomile extract, lavender oil, or aloe vera. These ingredients have been shown to have anti-inflammatory properties, which can help to soothe irritated skin while also improving your skin barrier.
We are participants of the Amazon Associates Program. We may earn a commission from a qualified purchase from our reviews.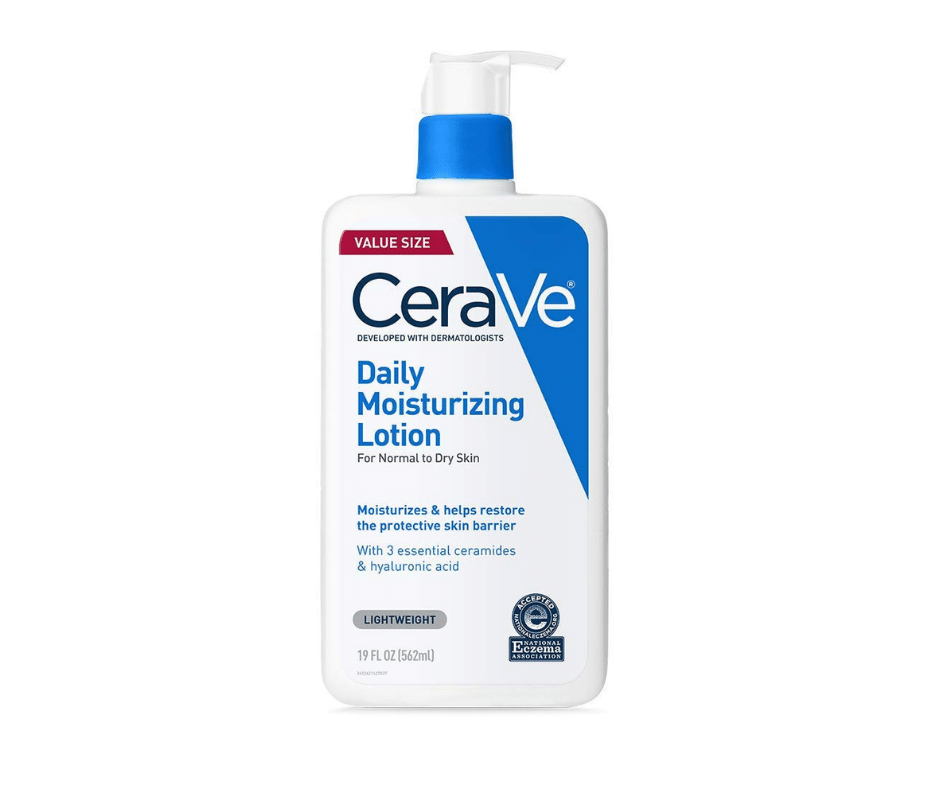 Long-lasting hydration containing Hyaluronic Acid to help retain skins natural moisture and MVE technology that provides 24-hour hydration
ESSENTIAL CERAMIDES Ceramides are found naturally in the skin. This Cera Ve body lotion has been formulated with 3 essential ceramides (1,3&6) which help restore and maintain your skin barrier against pollution while also improving elasticity and deeply hydrating dry skin for smoother-looking skin! Great for sensitive skin.
Dermatologists recommended - it gentle enough on sensitive skin without any harmful side effects like irritation or redness; This product has the National Eczema Association Seal of approval and is safe for all skin types even dermatitis.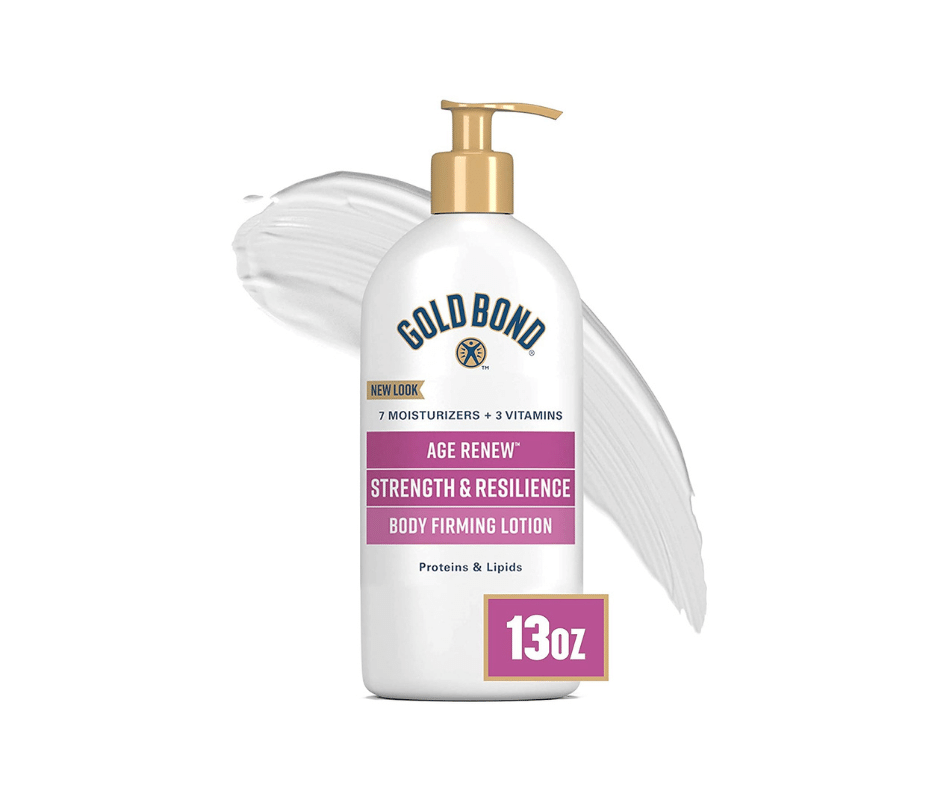 The Gold Bond Ultimate Strength & Resilience Lotion with Proteins and Lipids is a rich moisturizer that improves the texture of aging skin while also keeping it strong. It has been dermatologist tested so you know your face will be in good hands, not just on one side but all around!
This lotion contains natural proteins and oils along with lipids to help improve elasticity for younger-looking skin while improving hydration levels for dry skin. With a reported 92% of users seeing an improvement in dryness within 24 hours. This will help improve the skin barrier.
Broad Spectrum SPF 20 in addition to 7 moisturizers including jojoba oil, petrolatum, Selaginella Lepidophylla Extract- a plant extract that fights cellular aging and loss of hydration as well as aloe vera for calming and moisturizing abilities.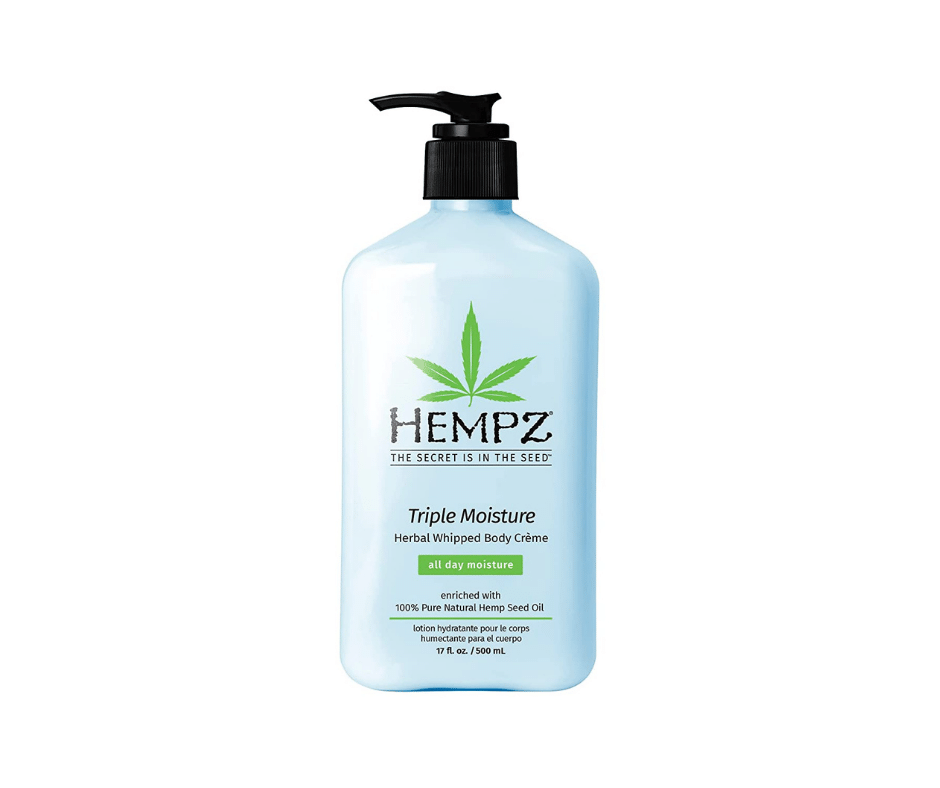 With 100% Pure Natural Hemp Seed Oil for 24-Hour Hydration, this whipped body lotion contains two rich sources of natural moisturizing ingredients that will keep your skin feeling soft and conditioned all day long. It also has Apple Fruit extract, which helps dry mature skin stay hydrated. By providing an antioxidant boost and soothing any inflammation caused by environmental factors like pollution or UV damage. This also helps improve skin elasticity for smoother, lifted skin and a healthier-looking complexion!
Cogon grass provides potassium vitamins, minerals, and nutrients and osmoprotective compounds that increase intracellular osmosis allowing for water to be drawn into skin cells for deep hydration.
Rich in vitamins E, B, and C and minerals and Omega 3 and 6 fatty acids. Get 24 hours of hydration with this body lotion!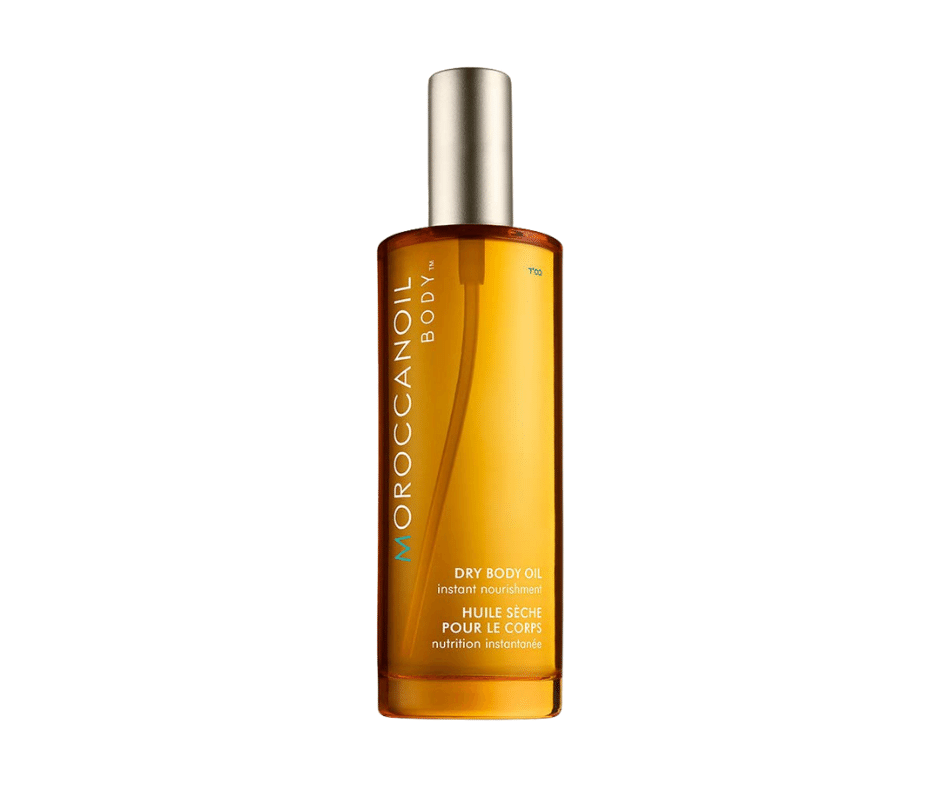 While not a traditional lotion, this rich oil is full of antioxidants and healing botanical oils to replenish the skin's lipid barrier with omega fatty acids, Vitamin E, linoleic acids, potassium, and lecithin to nourish and moisturize.
This weightless formula absorbs quickly to lock in moisture, so you can feel relief from dry areas and improvement of your skin texture. The scent is delicately fragranced with the signature Moroccan oil scent that helps provide a healthier-looking appearance for younger-looking soft and silky skin. Formulated with argan oil, avocado oil, and olive oil anti-aging and antioxidant healing and moisturizing benefits.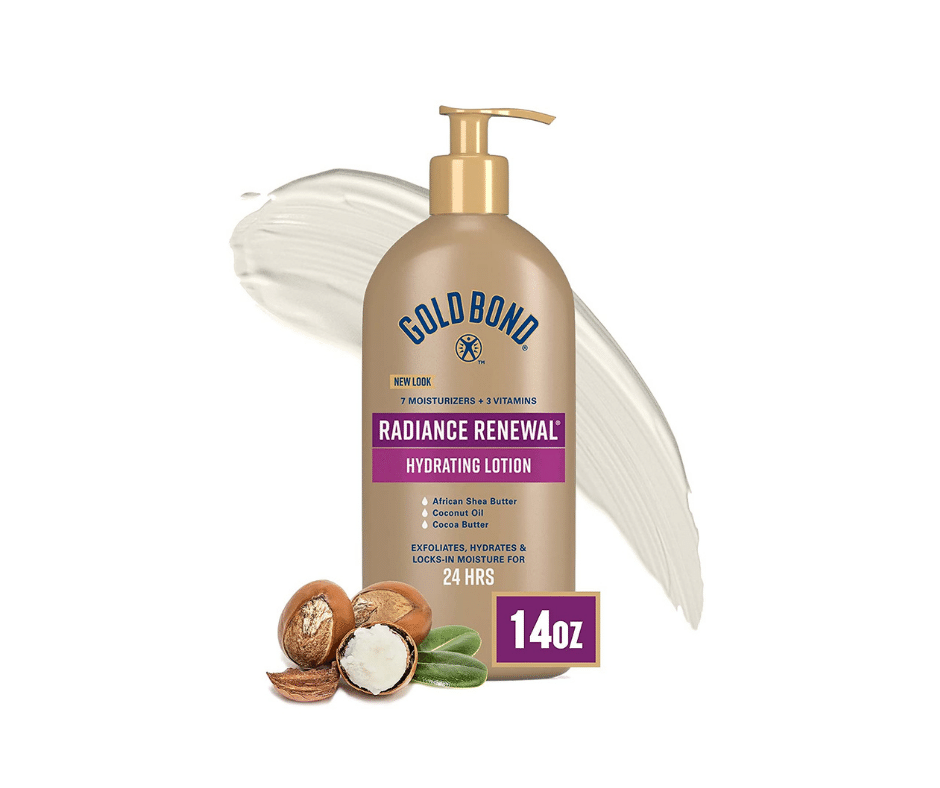 The Bond Ultimate Radiance Renewal Hydrating Lotion is a rich hydrating body lotion that is a formula with three moisturizers to nourish your dry skin. This hydrating formula has been dermatologist tested for absorption speed, providing 24 hours of moisture without feeling heavy.
The creamy lotion feels smooth as it glides over your skin! It absorbs quickly so you can feel comfortable all day long -
The Gold Bond Radiance Renewal line of skin care products is formulated to hydrate dry, chapped, or wind-burned skin for up to 24 hours. It includes 7 moisturizers and 3 vitamins which work together in a rich blend that helps provide you with long-lasting moisture while revealing your natural beauty! Rich in coconut oil, African shea butter, and cocoa butter to retain moisture.
FAQ
What do dermatologists recommend for extremely dry skin?
There are a variety of treatments that dermatologists may recommend for people with extremely dry skin. Some suggestions may include using a humidifier in your home, using a cream or lotion that contains urea or petrolatum, and avoiding harsh soaps and other skin irritants. In more severe cases, prescription medications or moisturizing therapies may be necessary.
Which is the most moisturizing body lotion?
It depends on the person's skin type.
If you have dry skin, you should use a body lotion that contains shea butter, or cocoa butter has essential fatty acids like Omegas 3,6's and glycerin, lipids, and ceramides that help promote a healthy skin barrier function to rebuild the outer surface layer of the skin. If you have oily skin, you should use a body lotion that contains glycerin or aloe vera, or hyaluronic acid.
What can I use for extremely dry skin on the body?
There are a few options that can be used for extremely dry skin on the body. One option is to use a moisturizer after taking a bath or shower. Another option is to put lipid-heavy oils on your skin while it is still wet from the shower.
A third option, which may work better for extremely dry skin, is to use a cream instead of a lotion. Creams are generally more moisturizing than lotions. You can buy creams that are made for people with dry skin. Most of the products except the body oil could be considered a cream as they have heavier consistency.
Natural oils, colloidal oatmeal, shea butter, fatty acids, coconut oil, cocoa butter, amino acids, mineral oil, hydrating hyaluronic acid, are key ingredients to look for when looking for moisturizers for dry skin.
We recommend people also avoid hot showers or baths and use a humidifier in their home or bedroom. If you are indoors be sure the heat inside is not too warm to dry out the skin. Add plenty of water to your daily intake. Avoid caffeine, cigarettes, and alcohol.
Which vitamins help for dry skin?
Some Vitamins that help with dry skin in that you will find in your body lotion will be vitamin E,  vitamin A,  vitamin C, Evening primrose oil, Vitamin D, Fish Oils-high in Omega 3, 6 and 9, Collagen, Zinc  and hyaluronic acid.
Why is my skin so dry even when I moisturize?
For those with very dry skin it may be that the lotion or cream you are using does not contain enough essential fatty acids to repair the skin's barrier. Chapped skin and dehydrated skin will require ingredients to soothe dry skin. You may also have certain skin sensitivities that may require fragrance free formulas. Sometimes to relieve dry skin you may need  body lotions that have healing ingredients as well as take supplements that can help to repair the skin both internally and externally.
Another factor to consider is if you are dehydrated, smoke, drink or consume caffeine or take medications that promote cellular dehydration like allergy medications, cold and flu as well as many other medications.
Top 5 Lotions for Dry Skin Recap
We hope you've found this article helpful on the best body lotions for dry skin. If you have any other suggestions, we would love to hear them in the comments below. And if you're looking for even more ways to take care of your skin, be sure to check out our blog at gottaguide.com.
Thanks for reading! Until next time, stay hydrated and keep your skin healthy!
Follow us on GottaGuide.com, Twitter, Facebook, and Pinterest, Quora for our latest articles on all things skincare and beauty. When you follow us on Quora we have an open platform to ask your beauty and skincare questions!
PAID ENDORSEMENT DISCLOSURE: As a staff of licensed aestheticians we review products based on their merit based on our professional expertise. This is not a replacement for your own skin therapist's advice for your skin or any medical claim or endorsement. We encourage you to seek medical care when appropriate. To support our website activities, we may receive monetary compensation or another form of recompense for our endorsement, recommendation, testimonials, and/or links to any products or services from this website as part of the Amazon Associate program or another Affiliate program. We Thank you in advance for your patronage.