9 of the Best Korean Moisturizing Toners for Your Dry Skin!
Follow along with our guide for the 9 Best Korean Moisturizing Toners for Your Dry Skin and get better skin results today!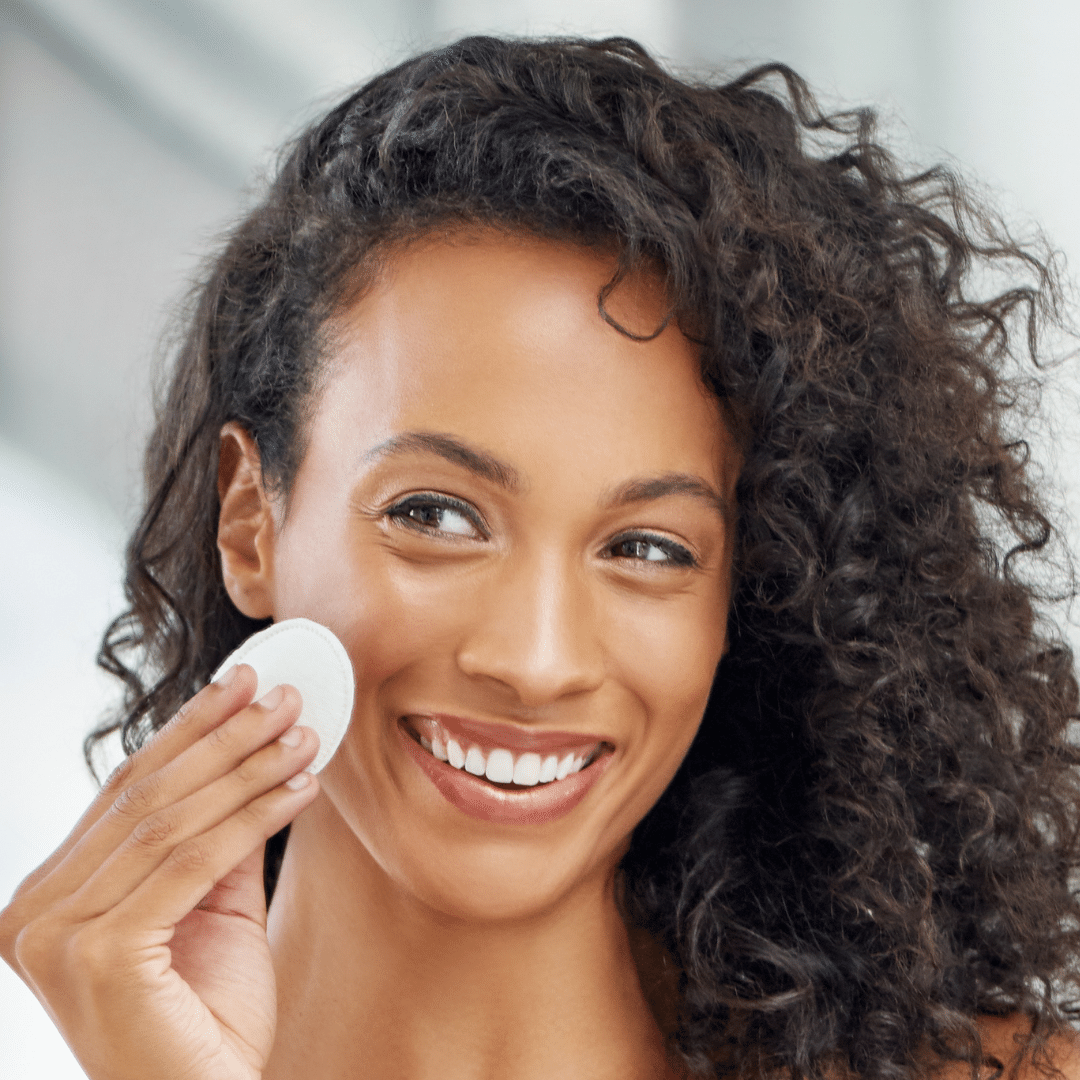 We are participants of the Amazon Associates Program. We may earn a commission from a qualified purchase from our reviews.
Korean products or Kbeauty products are a very popular option and offer many quality products for the consumer. Knowing which will do the job for your skin is another story. Today we'll talk about the pros of Korean branded toners for dry skin and how they can benefit you for glowing, moisturized skin.
How We Choose
Dry skin giving you trouble?
We've got the perfect solution for you. Korean moisturizing toners are known for their ability to quench and nourish dry skin. The best Korean toner for dry skin contains deeply hydrating hyaluronic acid, and humectants and even helps all skin types. Our list of the 9 best Korean toners for dry skin will help you find the right toner for helping your skin's natural barrier.
All of these products have been verified by Amazon customers as being highly effective at hydrating and revitalizing dry skin. So why wait? Pick out the one that sounds perfect for you and order it today!
Follow along as we review our list of the 9 best Korean moisturizing toners now!
Why We Love It
Introducing I'm From Rice Toner. This toner for dry skin is packed with Niacinamide! A best Korean toner for dry skin,  this powerful toner hydrates and improves your skin's moisture barrier for brighter skin.
This unique formula includes 77.78% rice extract to gently remove dead skin cells and rebalance dry, tired skin.
So why wait? Try I'm From Rice Toner with Niacinamide today!
What You Should Know
I'm Toner believes that keeping skin healthy starts with honest ingredients. That's why their rice toner is made with only the finest rice extracts and other moisturizing ingredients.
This Korean toner for dry skin is specially formulated to deeply moisturize and detoxify the skin, while also improving and evening out the skin tone.
The niacinamide in this formula is also good for combination skin, irritated skin, and acne-prone skin for its healing effects.
With regular use, you'll notice softer, smoother, and more radiant skin. And because they're committed to healthy skin, this rice toner is free of harmful chemicals and other synthetic irritants.
Why We Love It
Looking for a toner that will deeply moisturize and nourish your skin? Look no further than the COSRX Full-Fit Propolis Synergy Toner! Made with 72.6% propolis extract and 10% honey extract, this toner is perfect for all skin types.
What You Should Know
COSRX's Full-Fit Propolis Synergy Toner is a great way to add moisturizing properties to your skincare routine. This toner is made with 72.6% black bee propolis extract, which is full of antioxidants and vitamin B to help nourish your skin.
The propolis extract is also a great way to help lock in hydrating ingredients and prevent water loss to increase your natural moisturizing factor. This toner has a light, refreshing scent and leaves skin feeling hydrated and looking healthy.
Hyaluronate and glycerin add more moisture benefits to this toner! Vitamin B helps even out skin tone for a radiant, moisturized glow! This Korean skincare, moisturizing toner is also helpful for keeping skin soft!
Note: Do not use if you have any known bee allergies as this contains black bee propolis.
Why We Love It
This is a unique product that combines the knowledge of traditional Eastern medicine with modern skincare technology.
This best Korean toner for dry skin is formulated with only 7 essential ingredients, all of which are natural and carefully chosen to help your irritated skin rediscover its youth.
The key ingredient, milk vetch root extract, deeply penetrates the skin to provide long-lasting hydration and relief from irritation.
This product is also rigorously tested to ensure its safety and efficacy. If you're looking for a Korean toner that offers a gentle, effective way to care for your sensitive, dry skin, look no further than the PYUNKANG YUL Facial Essence Toner.
What You Should Know
PYUNKANG YUL's mission is to create products that help people achieve healthy skin. They stay true to their 50-year heritage in harvesting only the bare, essential ingredients from nature, thoughtfully formulated to help the sensitized dry skin, rest and heal itself.
PYUNKANG YUL's core philosophy is based on the Korean saying, "Pyung Sang Yuja Ahm," which means "calm and pure like a spring." Their products are designed to help people restore their skin's natural balance and radiance. PYUNKANG YUL's Facial Essence Toner contains only 7 ingredients, including Astragalus Root for deeper moisture.
The toner is free of irritants and makes one of our top picks as best Korean toner for dry skin. PYUNKANG YUL's products are safe for all skin types and are cruelty-free.
This formula benefits sensitive skin and helps repair the skin's moisture barrier.
Why We Love It
Introducing the MIZON Collagen Line, designed to help you achieve a youthful, radiant complexion. The Collagen Power Lifting Toner is formulated with marine collagen to help smooth, tighten and lift saggy skin for better skin texture and youthful appearance.
Rich in active ingredients, this toner also provides core elasticity to loose skin while reducing the appearance of fine lines and wrinkles.
Hydrating and moisturizing properties such as hyaluronic acid and other natural ingredients help to lock in moisture and soothe dry skin. This creates a protective layer helping repair your skin barrier to keep your skin looking and feeling its best.
One of our top picks for best Korean toners, this Collagen Power Lifting Toner is a hydrating toner that can be used as part of your daily skincare routine for a more youthful-looking complexion. Great for mature skin.
What You Should Know
Mizon is a Kbeauty company that was founded with the vision of creating a future-oriented beauty lifestyle. The company combines the technology of R&D with the simplicity of non-irritant, natural, and effective ingredients to create unique  Korean skincare products that are loved by customers all over the world.
The MIZON Collagen Line is one of the company's most popular products, and the Collagen Power Lifting Toner is a customer favorite. Mizon's Collagen line is dedicated to firming and lifting the skin.
It contains a high 54 % of marine collagen, as well as other ingredients like Adenosine and Copper Peptides, and Coptis Chinensis Root Extract to help with wrinkles and skin elasticity for sagging loose skin.
If you're concerned about your skin's lack of firmness or moisture, or if you want to decrease wrinkles, this toner is perfect for you.
It will help you increase your collagen production through many of its key ingredients like copper peptides which help you produce more stem cells. Copper peptides are clinically shown to repair wounds.
Adenosine peptides increase the energy of your skin thereby reducing the appearance of crow's feet, and reducing brow wrinkle depth for a smoother appearance.
These top Korean toners for dry skin are great for repairing the skin barrier and are safe for all skin types.
Why We Love It
Introducing the Benton Aloe BHA Skin Toner, a refreshing and cooling facial toner that contains 80% Aloe ingredients rich in Polysaccharides and 0.5% of BHA. This exfoliating toner is excellent for soothing sensitive, oily skin types, acne-prone skin, and moisturizing dry, dull skin.
The Benton Aloe BHA Skin Toner helps to clear the pores and regulate sebum excretion, maintaining the oil-water balance and reducing oiliness to balance the skin's ph.
This hydrating toner also soothes sensitive skin and helps to clear dead skin cells and blackheads.
Rich in nutrients, this toner for dry skin helps keep skin moisturized, and protects and heals the skin with aloe vera while balancing skin ph.
Aloe Barbadensis Leaf Extracts help to soothe and calm irritated skin and is good for flaky skin, and combination skin.
While BHA (Betaine Salicylate) exfoliates and removes dead skin cells.
The aloe vera toner contains aloe leaf extract and is gentle enough for everyday use.
This top pick for best Korean toner is an all-skin type-safe pick.
To use simply apply to a cotton pad after cleansing for a renewed skin barrier.
What You Should Know
Looking for a gentle, daily skin toner? Do you have dry acne-prone skin? Check out this Aloe BHA Skin Toner! The 81% Jeju aloe-rich formula helps to hydrate and nourish your skin, while their patented BHA ingredient helps to reduce blackheads and dead skin cells.
This mildly acidic product helps reduce the irritation caused by BHA as well as helps clear dead skin cells and blackheads.
Ideal for those with dry or sensitive skin, this mild, acidic product is perfect for your daily beauty routine.
Plus, it's vegan-friendly, cruelty-free, and non-comedogenic!
Why We Love It
This top pick for best Korean toners, contains marine minerals, organic aloe, cucumber extract, and tamarind extract for brighter, healthier, and more youthful skin.
The powerful anti-aging formula is guaranteed to rejuvenate and replenish your skin, smooth out fine lines and wrinkles, even skin tone, and hydrate dry skin for a supple, dewy glow. It can also help with skin irritation for those with more sensitive skin.
This miracle beauty cucumber essence is 98% naturally derived and cruelty-free. The nutrient-dense cucumber extract combined with organic aloe is of a supple preparation  unscented toner.
Seoul Ceutiacals Korean Skin Care Essence is extremely effective and they promise you'll begin to see results after several weeks.
What You Should Know
Seoul Ceuticals is a company that takes Seoul, South Korea's demanding skin care standards and produces products that meet those high expectations.
Their best-selling product, the Marine Mineral Glow Essence, features natural ingredients like organic aloe and chrysanthemum Indicum extract to brighten and smooth the skin.
This product has been featured in many magazines for its excellent results, and it is clear that Seoul Ceuticals is a company that women can trust to provide them with excellent skin care products.
Thanks to Seoul Ceuticals, women all over the world can have access to the same high-quality skin care products that are available in Seoul which makes this a top pick in our best Korean toners guide!
Why We Love It
Introducing the ISNTree green tea face toner – a hydrating toner formulated with natural ingredients to provide all-day and all-night moisture.
This toner is perfect for those with dry skin, as it helps to restore the skin's moisture and oil balance. The hydrating formula is quickly absorbed by the skin without clogging pores or leaving a heavy feeling.
The main ingredient in this toner is green tea extract, which is rich in amino acids, minerals, polyphenols, natural extracts, and protein, Centella Asiatica Extract, Hyaluronic Acid Allantoin. Green tea has been shown to relieve stress and soothe irritation and revitalize the skin. It is also a known antioxidant and is great for fighting free radical damage as are polyphenols.
The ISNtree hyaluronic acid toner is great for dry combination skin due to its moisturizing soothing ingredients. One of the best-suited toners for dry skin.
Other key ingredients include Sebocut complex (to control sebum) and MoistMax (to moisturize the skin).
The ISNTREE Green Tea face toner is a hypoallergenic product that has been tested for safety and efficacy. It is free of artificial fragrances, colors, and parabens.
What You Should Know
If you're searching for a facial toner that will help control sebum secretion and moisturize your skin, then ISNTREE's green tea fresh toner is a great option to consider.
This light and refreshing toner contain Anti Sebum P, which helps to care for the texture of your skin and pores by preventing them from secreting too much sebum a favorite for oily skin types.
In addition, the toner is made with 80% fresh green tea leaves from Jeju Island, which are packed with amino acids, minerals, and polyphenols that are beneficial for your skin.
So if you're looking for a gentle but effective facial toner, give ISNTREE's green tea fresh toner a try!
Why We Love It
Looking for a way to keep your skin hydrated and protected? Look no further than the MANYO FACTORY Bifida Biome Ampoule Toner.
This unique ampoule toner is perfect for sensitive skin that often reacts to changes in the environment. The 5 layers of hyaluronic acid work to naturally fill in gaps in your skin for a smooth, bright complexion.
Additionally, lactobacillus ferment lysate helps restore balance to your skin while allantoin increases moisture absorption. Plus, with MANYO stories, you can be sure you're using a product that is created with care.
What You Should Know
If you're looking for a skincare product that does it all, look no further than Manyo Factory's ampoule toner. One of our top picks in best Korean toners this checks all the boxes.
This powerful toner contains a blend of hyaluronic acid, which helps to hydrate and plump the skin, as well as protect it from environmental aggressors. With Lactobacillus Ferment as a probiotic, this toner will help rebalance the skin's natural ecosystem to show a healed and beautiful tone.
The result is a complexion that looks and feels healthy and radiant. Plus, the ampoule formula helps to boost the absorption of subsequent skincare products, so you'll get even more out of your routine.
Having received numerous awards and is a favorite among many, this pick tops our best Korean toners for dry skin.
Whether you have sensitive or dry skin, this multitasking toner is a must-have.
Why We Love It
Introducing the COSRX Centella Water Alcohol-Free Toner
This refreshing and gently cleansing toner is formulated with sensitive skin in mind. Alcohol-free and packed with key ingredients like Centella Asiatica extract water, this toner will help to soothe your skin while revealing your healthy glow.
Easily apply with the misting bottle applicator, this all-around toner is a must-have for anyone looking for a gentle, yet effective way to cleanse and tone their skin.
COSRX standards mean that you can trust this product to be of the highest quality, delivering results you love. Try it today!
What You Should Know
COSRX Centella Toner is a refreshing, light-weight, refreshing toner with hydrating ingredients that are perfect for use any time of day.
Formulated with 10% Centella Asiatica Water and 85% Jeju Island Mineral Water, this organic flower toner, soothes and hydrates the skin while reducing redness and preparing the skin texture for makeup.
COSRX Centella Toner Toner is free of parabens and animal testing.
FAQ's
Dry skin is a common issue that affects many. Dry skin can lead to dehydrated skin depleting the skin of its natural oils.
Korean toners for dry skin are a great way to add hydrating ingredients to your skin and keep it healthy. These toners are packed with natural ingredients that will help improve your complexion.
We've put together this FAQ section to answer some of the most commonly asked questions about Korean Toners.
Follow along for more information.
1. What are the different benefits of Korean toners compared to other types of toners?
When it comes to Korean toners, there are a few key benefits that make them stand out when compared to other types of toners.
For starters, Korean toners tend to be more gentle and hydrating than their Western counterparts. This is due in part to the fact that they often contain natural ingredients like cucumber and aloe vera which can help soothe and calm the skin.
Additionally, Korean toners are typically packed with nourishing antioxidants and omega-3 fatty acids, which can help repair damage from free radicals while strengthening the skin barrier. Korean toners often contain active ingredients like hyaluronic acid and niacinamide which can help to hydrate, brighten and tighten skin.
This makes them ideal for those with dry or sensitized skin. Lastly, because they're such an integral step in the Korean skincare routine, they're often formulated to be multi-functional and can help with a variety of skin concerns like acne, dullness, and uneven texture.
2. How do Korean toners differ from other types of toners?
Toners are used to remove any residues of cleanser left on the skin after washing, and to prepare the skin for moisturizing. In Korea, toners are typically made with a high percentage of humectants to keep the skin hydrated.
Most Western toners contain alcohol, which can be extremely drying to the skin. Korean toners, on the other hand, often contain ingredients like glycerin, humectants, and hyaluronic acid which help to attract and retain moisture.
As a result, Korean toners are much more hydrating than traditional Western toners, and they can provide lasting hydration throughout the day.
3. Are there any specific ingredients in Korean toners that you can't find in other types of toners?
There are a few different ingredients in Korean toners that you can't find in other toners. For example, one of the most popular ingredients in Korean toners is snail slime. Snail slime is known for its hydrating and anti-aging properties, so it's a popular ingredient in many Korean beauty products.
Another popular ingredient in Korean toners is fermented rice water. Fermented rice water is known for its brightening properties, so it's often used to help lighten acne scars and dark spots.
Other ingredients include galactomyces ferment filtrate, niacinamide, and betaine salicylate.
Galactomyces ferment filtrate is a yeast extract that is rich in antioxidants and minerals. It is effective in reducing the appearance of wrinkles and blemishes, as well as brightening the skin.
Niacinamide is a form of vitamin B3 that has been shown to improve the overall complexion of the skin, including reducing hyperpigmentation, redness, and blotchiness.
Betaine salicylate is a gentle exfoliant that helps to exfoliate dead skin cells to reveal brighter, smoother skin.
Lastly, another common ingredient in Korean toners is glycerin. Glycerin is a humectant, which means it helps keep the skin hydrated by attracting and trapping moisture inside the cells. This makes it a great ingredient for those with dry skin.
So, if you're looking for a hydrating and nourishing toner, then Korean toners are definitely worth checking out!
4. Why do people believe that Korean toners work better than other types of toners?
There are a few reasons. The first is that Koreans care a lot about skincare, and they have spent centuries perfecting their methods.
Second, the harsh climate in Korea dries out the skin more than in other places in the world, so Koreans have had to find ways to keep their skin hydrated.
And finally, Korean toners usually contain more active ingredients than other types of toners.
5. Why is using a Korean toner necessary for obtaining the best skin results?
It all has to do with the skin's natural pH levels. Many Korean toners are formulated to be slightly acidic, which helps to restore the skin's natural pH balance.
This is important because when the skin's pH is off, it can lead to all sorts of problems like dryness, sensitivity, and even breakouts.
A good Korean toner will help to reset the skin's pH levels, making it more healthy and balanced overall.
In addition, Korean toners often contain ingredients that can help to brighten the complexion and improve texture.
For example, many contain glycerin or hyaluronic acid, which are great for hydration. Others may include niacinamide or Centella Asiatica, which can help to brighten the skin.
6. Are KBeauty products worth the hype?
There is a lot of hype around Korean beauty products and for good reason! KBeauty products are known for their innovative ingredients, effective formulas, and beautiful packaging. Plus, they often come at a fraction of the price of high-end Western brands.
That being said, not all KBeauty products are worth the hype. Some products are just gimmicks and don't deliver on their promises. So before you invest in any KBeauty product, make sure to do your research to see if it has good reviews from people who have tried it.
Our guide delivers the best Korean toners for dry skin so you don't have to spend hours researching. We've already done the work for you!
7. How does K-beauty differ from traditional Western beauty products?
K-beauty, also known as K-pop beauty, is a term used to describe the unique style and approach to beauty that has emerged in South Korea in recent years.
K-beauty is all about looking natural, effortless, and flawless – and achieving this requires a very different approach to traditional Western Beauty products.
First, K-beauty products tend to be far more gentle and skin-friendly than their Western counterparts.
This is because the Korean approach to skincare focuses on preventing damage and maintaining healthy skin, rather than simply covering up imperfections. As such, K-beauty products are often made with natural ingredients, free from harsh chemicals.
Secondly, K-beauty products are designed to be used in a specific order and routine, known as the "K-beauty routine."
This typically involves using a cleanser, toner, essence, serum, sheet mask, eye cream, and moisturizer – in that order.
The idea is that each product builds upon the last to create a cumulative effect that leaves the skin looking its best.
Finally, K-beauty products often come in unique packaging and with interesting textures and formulations.
For example, you might find a BB cream that contains snail mucin, yes really, (btw it works), or a face mask made from rice paper.
8. Will K-beauty continue to grow in popularity?
Yes! K-beauty is becoming more and more popular all over the world. There are a few reasons for this.
First, K-beauty products are known for being affordable and high quality with a high concentration of active ingredients so the products typically do better with better yielding results.
Second, K-beauty emphasizes natural ingredients and simple makeup looks, which are both popular trends right now.
And finally, K-beauty products often come with elaborate packaging that is fun to use and appeals to consumers.
So yes, we predict that K-beauty will continue to grow in popularity in the years to come!
Best Korean Toners
Whether you are just starting to care for your skin or have been using toners for years, we hope our guide has helped you learn something new and armed you with the knowledge to make an informed purchase.
Thank you for reading our guide on the best Korean toners for dry skin. We hope that you have found it helpful and informative.
If you decide to purchase any of the products we recommended, be sure to click the button below for the best Amazon pricing today.
Thanks again for choosing GottaGuide!