Top 6 Skincare Ingredients That Actually Work
Looking for the best ingredients to add to your skincare routine? These six work wonders and have been proven to deliver results.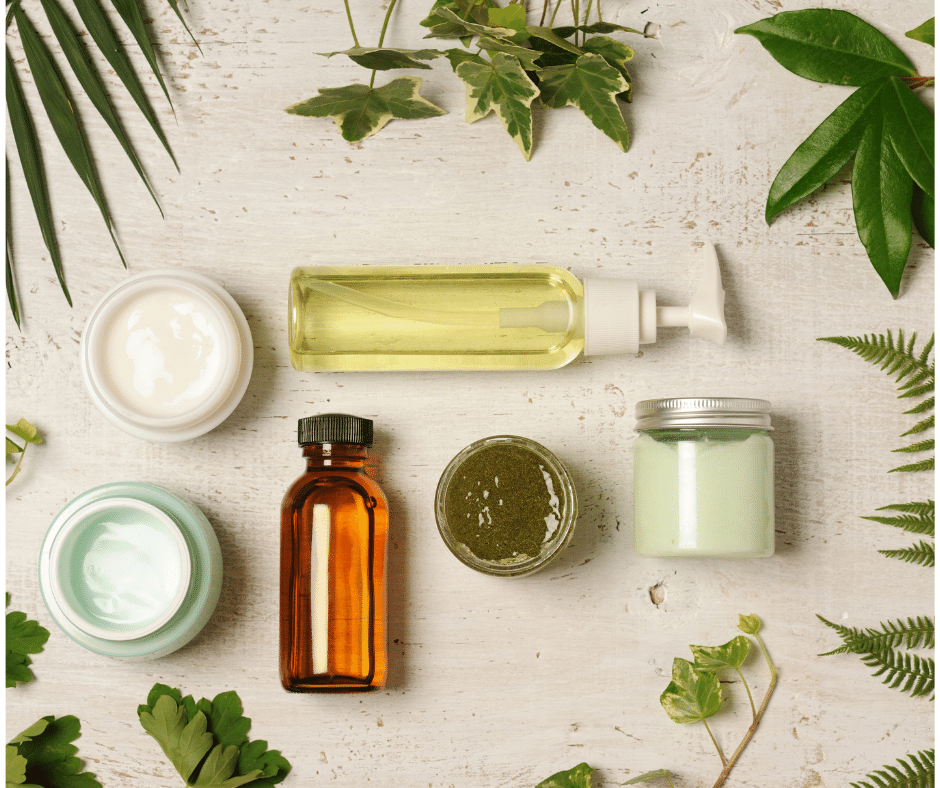 There are so many skincare products on the market and it can often feel overwhelming to know which ones contain ingredients that will give you results. You could spend hours reading labels and researching ingredients, or you could save yourself some time by reading this blog post! Here are the top 6 skincare ingredients that work and are handpicked for you by our estheticians.

The Synopsis
The following ingredients have a lot of science behind them. They work for a variety of skin types and skin conditions. They can be used on their own or in combination with other ingredients depending on what your skin needs.
This article contains affiliate links from Amazon and we are participating Amazon Associates and Aromatics International. We may be compensated a small commission for providing you recommended products today. There is no additional cost to you. This small earned fee helps us continue to help people with their skin problems. WE only promote products we believe in

Retinol
Retinol is a form of Vitamin A that speeds up cell turnover and promotes collagen production. This ingredient is commonly found in anti-aging products because it can help to reduce fine lines and wrinkles. If you're looking for an ingredient that will help to give you youthful, glowing skin, look for products that contain retinol.
Retinol is known for its ability to diminish the appearance of fine lines and wrinkles, as well as improve skin texture. I like to use retinol at night before bed, and always follow up with a moisturizer to help keep my skin hydrated.
Mad Hippie
Vitamin A serum works by synthesizing the fibroblast at the dermal layer to increase collagen and elastin production and helps to brighten and normalize the function of the skin to reveal more youthful-looking skin. Vitamin A is considered the Gold Standard in the skincare industry for helping many skin conditions.
Vitamin C
Vitamin C is a powerful antioxidant that can help to brighten your skin and even out your skin tone. It can also help to protect your skin from damage caused by free radicals. If you're looking for an ingredient that will help your skin to appear more radiant, look for products that contain Vitamin C.
This powerful ingredient offers a plethora of benefits for your skin. It can help brighten your complexion, even out your skin tone, and protect against environmental damage. I like to use a vitamin C serum in the morning before applying sunscreen for an extra layer of protection.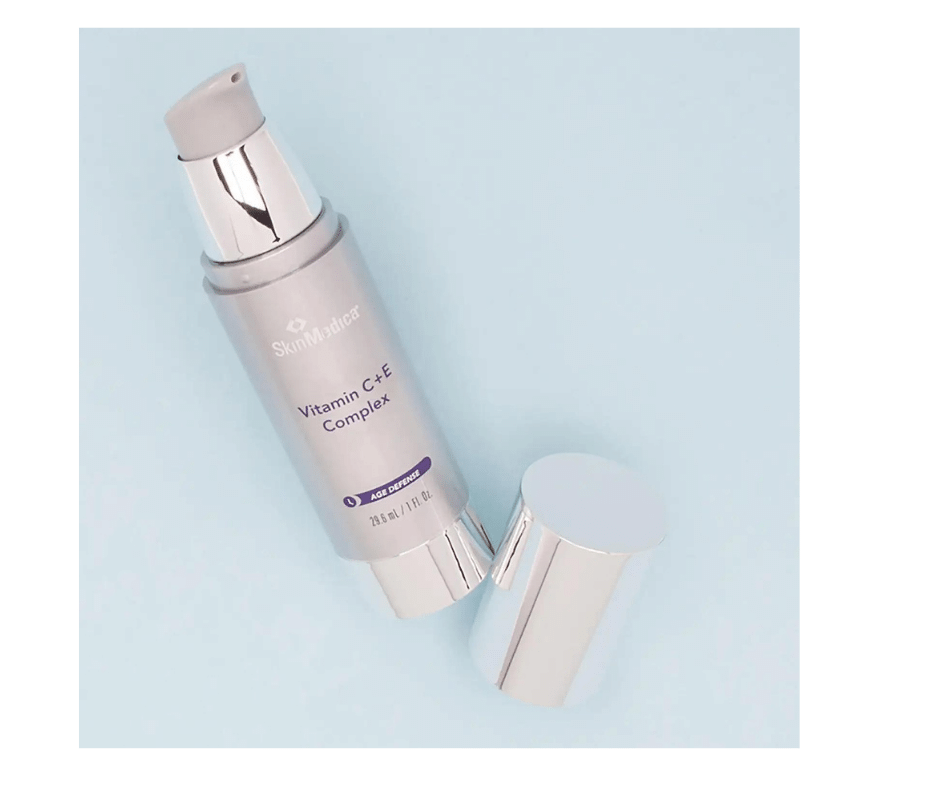 SkinMedica Vitamin C + E Complex
This professional strength time-released serum with two forms of vitamin C and time-released vitamin E help protect throughout the day with a time-released formula providing what your skin needs in antioxidant protection. Rebuild and synthesize collagen with this potent formula.
Hyaluronic Acid
Hyaluronic acid is a substance that occurs naturally in our bodies and it helps to keep our skin hydrated. As we age, our bodies produce less and less hyaluronic acid, which can lead to dryness, fine lines, and wrinkles. If you're looking for an ingredient that will help your skin to stay hydrated, look for products that contain hyaluronic acid.
Hyaluronic Acid (HA) helps keep our skin hydrated by holding onto moisture. I like to use a hyaluronic acid serum both in the morning and at night to help ensure that my skin stays plump and hydrated all day long.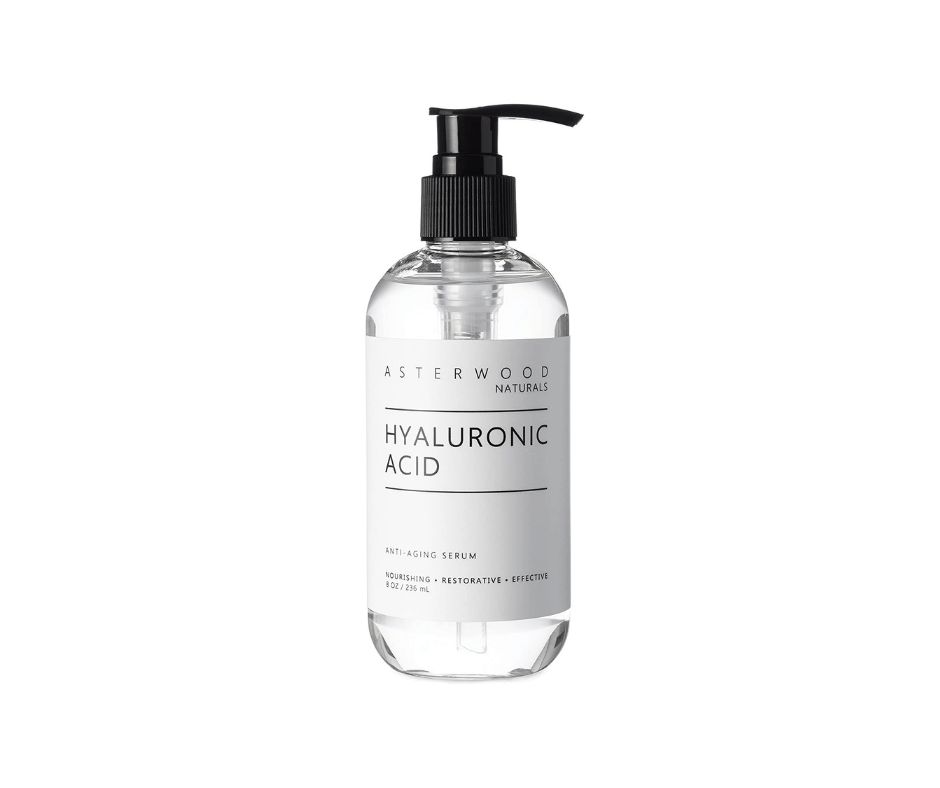 Asterwood Naturals
This pure hyaluronic acid serum works to plump up your skin providing hydration and reduction in the appearance of fine lines and wrinkles. It can be pair with other skin actives.
Niacinamide
Niacinamide is a form of vitamin B3 that's often found in skincare products. It's known for its ability to fight inflammation, control oil production, and even out skin tone. I like to add niacinamide serum to my nighttime skincare routine a few times a week to help keep my skin clear and radiant.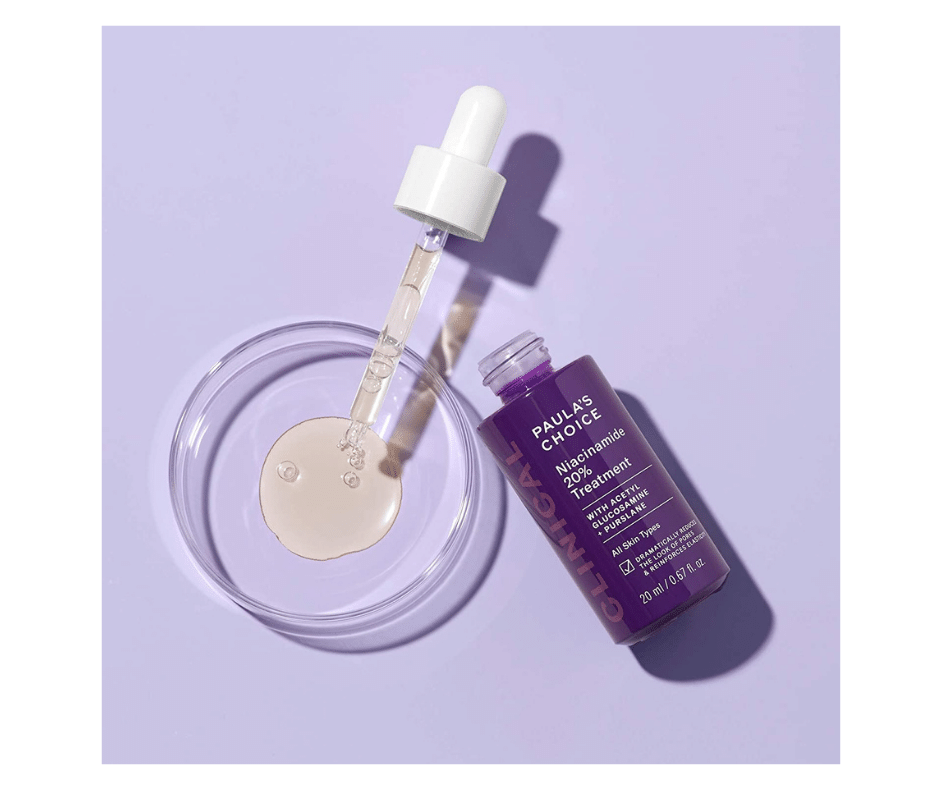 Paula's Choice
This 20% clinical-grade concentrate is great for anyone wanting reduced pore size, reduction in facial oils and brighter looking skin. This one is great for those who may have oily prone or acne skin or acne scarring.
Ceramides
Ceramides are fatty acids that help create the lipid barrier in our skin, which helps lock in moisture and keep out environmental aggressors. I like to use a ceramide-rich moisturizer both in the morning and at night to help maintain my skin's barrier function and keep it hydrated throughout the day.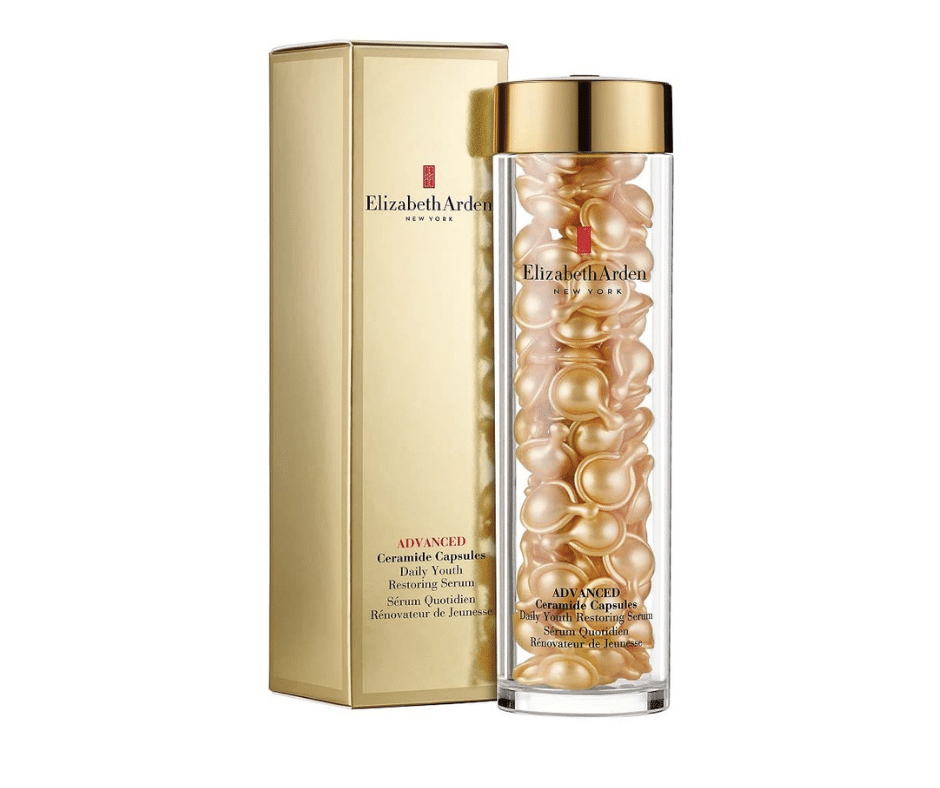 Elizabeth Arden Advanced Ceramide Capsules
These ampoule-like, highly potent ceramides deliver needed moisture and protection to dry or damaged skin. The smoothing effect helps mature skin look more plump with reduced appearance of fine lines and wrinkles and deeply protected skin barrier.
Antioxidants
Last but not least, antioxidants are nutrients (like vitamins C and E) that help protect our cells from damage caused by free radicals. Free radicals are unstable molecules that can lead to cell death and premature aging. I like to use an antioxidant serum in the morning under sunscreen for an extra layer of protection against environmental damage.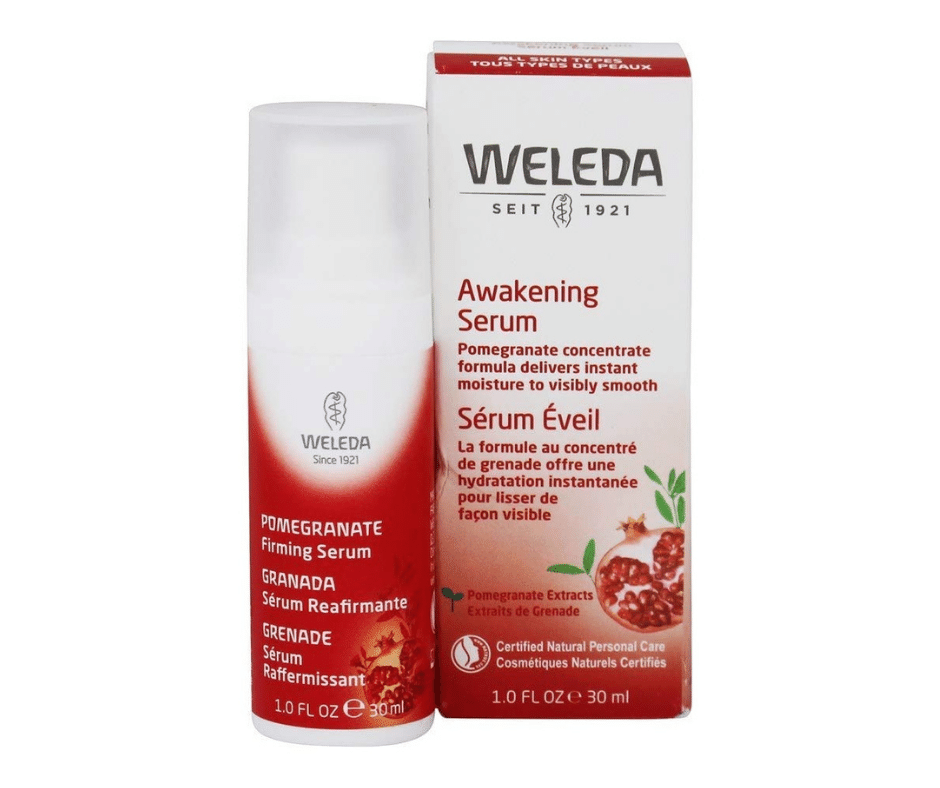 Weleda Awakening Serum
This invigorating serum is jam-packed with nourishing antioxidants to heal and strengthen the skin. With certified organic pomegranate extracts you will get the real deal in this firming serum with protective powerful antioxidants with rich nutrients that heal.
Standard Ingredients
These are just a few of my favorite skincare ingredients that always deliver results. If you're looking for ways to step up your skincare game, then I highly recommend incorporating some or all of these ingredients into your routine dependent of your skin type of course. Trust me, your skin will thank you!
Final Verdict
If you're feeling overwhelmed by all of the skincare products on the market, don't worry! Stick to products that contain some of these 6 ingredients and you'll see results. Over time your skin will thank you!
Follow us on GottaGuide.com, Twitter, Facebook, and Pinterest, Quora for our latest articles on all things skincare and beauty. When you follow us on Quora we have an open platform to ask your beauty and skincare questions.
PAID ENDORSEMENT DISCLOSURE: As a staff of licensed aestheticians we review products based on their merit based on our professional expertise. This is not a replacement for your own skin therapist's advice for your skin or any medical claim or endorsement. We encourage you to seek medical care when appropriate. To support our website activities, we may receive monetary compensation or another form of recompense for our endorsement, recommendation, testimonials, and/or links to any products or services from this website as part of the Amazon Associate program or another Affiliate program. We Thank you in advance for your patronage.