Top 11 Skincare Gifts For Her
The best skincare gifts to give the woman in your life. From new products from Tatcha and BioEffects EGF, to a convenient lip treatment.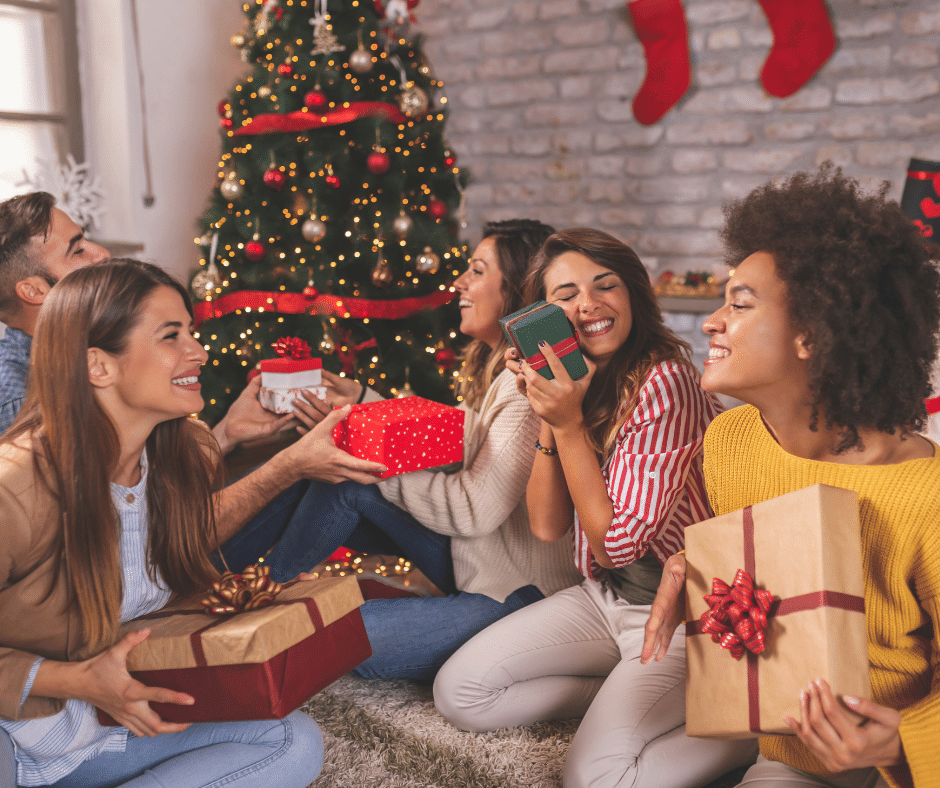 Skincare Gift Guide For Her
It's hard to find the perfect gift for the woman in your life, especially when it comes to skincare.

Most of us are pretty particular about our skincare routine, and we don't want just any old thing. We want the best of the best, and we're not afraid to ask for it.
These skincare gift ideas for her are sure to please even the most discerning beauty lover. From luxe face masks to indulgent body lotions, we've got you covered with the best of the best. Get your Christmas Wish list handled early this year with these highly recommended skincare gift sets.
This article contains affiliate links from multiple affiliate programs. We may earn a small commission. Thank you in advance for supporting our publications.

1. A luxury skincare set
If you really want to spoil her, a luxurious skincare set is a way to go. This type of gift is perfect for the woman who loves to pamper herself. Look for a set that includes a cleanser, toner, moisturizer, and serum from a high-end brand like Grown Alchemist.
This is a superb brand that uses high quality, vegan and plant friendly products to effect skin changes without all the harsh chemicals other brands can have.
The Good Morning Kit has everything a morning routine needs- The Hydra-Restore Cream Cleanser, Gentle Gel Facial Cleanser, Hydra-Repair Day Cream, Anti-Pollution Primer, and Instant Smoothing Serum.
2. A facial massage tool
A facial massage tool can help her to relax and de-stress after a long day. It can also help to improve circulation and reduce puffiness. Look for a tool that can be   customized.
This metal facial massager and gua sha is great. Simply put it in the freezer for cool globes. It helps with skincare product absorption and encourages depuffing around the eyes. Use for a brighter complexion.
3. A Jade roller
A jade roller is a traditional Chinese beauty tool that is said to promote healing and relaxation. It can be used to massage the face, neck, and décolletage. Jade rollers are believed to improve circulation and lymphatic drainage, and reduce puffiness and wrinkles.
This Tiger's Eye tool will bring out the Tiger in her when she has beautiful glowing skin!
4. An LED light therapy device
An LED light therapy device uses different colors of light to treat various skin concerns. For example, blue light is often used to treat acne, while red light is often used to reduce inflammation and stimulate collagen production. Light therapy is a non-invasive, safe, and effective way to improve the appearance of the skin.
We love this whole set with a professional grade LED mask for radiant skin. Designed by a doctor this LED gives professional results with high powered LED. Give her the gift of a spa experience right at home with this exclusive kit. This offers red light, green light, blue, light, yellow and white light LED for every skin type and condition.
5. A sonic cleansing brush
A sonic cleansing brush can help her to achieve a deeper cleanse than she could with her hands alone. Sonic cleansing brushes are also said to improve the absorption of skincare products and help to reduce the appearance of pores and offer a deeper clean. Look for a brush with different settings so she can customize the experience.
This FOREO Skin Supremes LUNA Mini 3 and UFO Mini 2 Set are a gift giving dream. This set offers a professional sonic cleansing brush for deep, purified clean skin and skincare set. Cleansing gel and a hydrating mask will bring her into a restful state.
6. A set of sheet masks
Sheet masks are single-use masks that are soaked in a serum or essence designed to address specific skin concerns. They are an easy way to give her skin a boost of hydration or other nutrients. Look for a set that includes masks for brightening, hydration, and smoothing.
This EGF set by Bioeffects is stellar. EGF is profound in promoting healthier skin with epidermal growth factors and a hydrogel mask for deep infusion and penetration to reveal improved skin that is hydrated, plumper and younger looking.
7. A Facial Cleanser That Will Make Her Skin Feel Clean
If she's been using the same cleanser for years, it might be time to upgrade to something that will make her skin feel clean. A great cleanser can make all the difference to your skin. It helps products penetrate the skin better and improves the look and feel of the skin.
This facial cleanser set from Tatcha is gentle enough for daily use, and it's formulated with green tea, rice, and algae to leave the skin feeling refreshed and radiant. This Holiday Set offers fabulous pricing in a full kit set for the one you love!
8. A Moisturizer That Will Keep Her Skin Hydrated All Day Long
This moisturizer from CeraVe is a godsend for dry skin, as it provides long-lasting hydration without feeling heavy or greasy. It's also non-comedogenic, so it won't clog pores, and it's packed with ceramides to help restore the skin barrier.
9. An Eye Cream That Will Help Reduce Under-Eye Puffiness
This eye cream from Skinceuticals contains caffeine and vitamin C to help reduce under-eye puffiness and dark circles. Additionally, it's formulated with hyaluronic acid to help keep the delicate under-eye area hydrated.
10. A Lip Balm That Will Keep Her Lips Soft and Supple
This lip balm from Burt's Bees is a cult favorite for a reason: it's ultra-moisturizing and made with beeswax, coconut oil, and shea butter to keep lips soft and supple. Get this lip conditioning set with an exfoliating lip scrub and deeply intensive healing lip treatment along with tinted lip balm for healthier looking lips from Burt's Bees.
11. A Face Mask That Will Give Her an At-Home Spa Day
This face mask from GlamGlow is perfect for an at-home spa day. It's formulated with kaolin clay to draw out impurities, as well as glycerin and aloe vera to soothe and hydrate the skin. Get the Clear Supermud, firm Gravitymud, hydrate thirsty, exfoliate youthmud, brighten flashmud, refine pores instamud, repair berry glow, energize glow Lace, revitalize eye boost all in one kit for multiple mask sets.
Final Verdict
It doesn't have to be hard to find that perfect gift for your special loved one, because we've got you covered. We've put together this list of our favorite skincare gifts that are sure to please any beauty lover on your list. From luxurious face masks to indulgent body lotions, these gifts will leave your loved one feeling pampered and beautiful. So why not select a few of these ideas and put together your gift bag? We promise they won't be disappointed!
Follow us on GottaGuide.com, Twitter, Facebook, and Pinterest, Quora for our latest articles on all things skincare and beauty. When you follow us on Quora we have an open platform to ask your beauty and skincare questions.
PAID ENDORSEMENT DISCLOSURE: As a staff of licensed aestheticians we review products based on their merit based on our professional expertise. This is not a replacement for your own skin therapist's advice for your skin or any medical claim or endorsement. We encourage you to seek medical care when appropriate. To support our website activities, we may receive monetary compensation or another form of recompense for our endorsement, recommendation, testimonials, and/or links to any products or services from this website as part of the Amazon Associate program or another Affiliate program. We Thank you in advance for your patronage.