Do Keratin Hair Products Really Work-Best Reviews
Improve the look of your hair with keratin products. Learn more about these amazing products that will make your hair soft and shiny.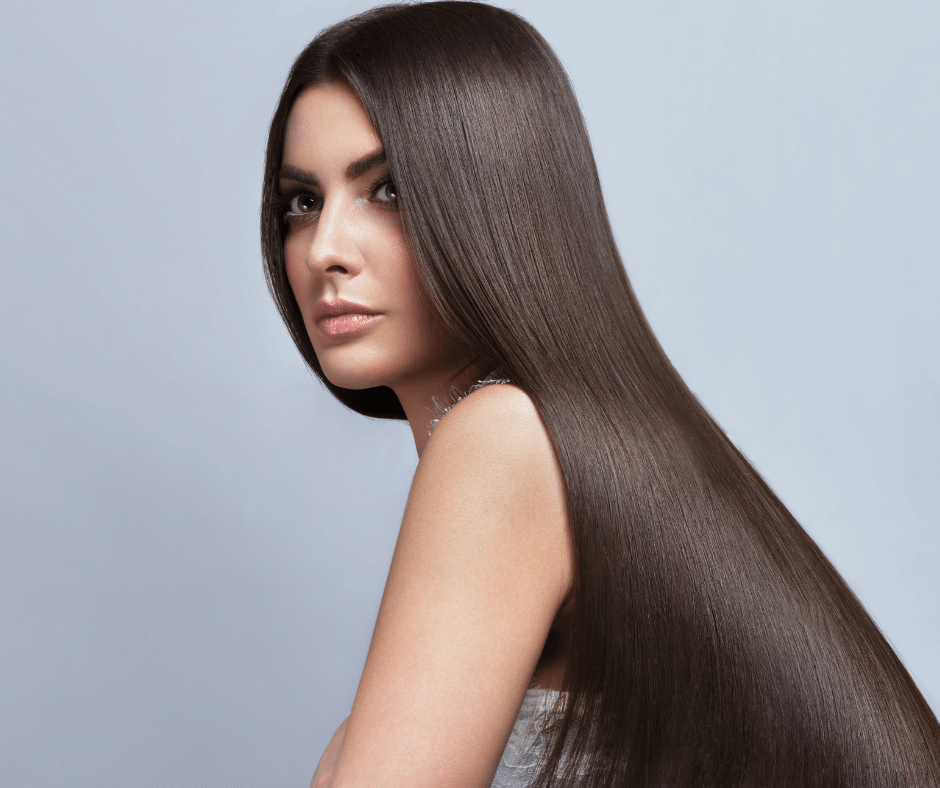 We have all heard the hype about keratin hair products – they are supposed to make your hair super sleek and shiny. But does that really hold true? I decided to do some research to find out if there is any truth to the claims, and here's what I found.
What is Keratin
So, what is keratin? It is a protein that is naturally found in our hair, skin, and nails. When these proteins are damaged, it can lead to dryness, brittleness, and breakage. Keratin products claim to help repair this damage and make your hair look and feel healthier.
Keratin Treatments
Keratin treatments are a popular way to add shine and strength to hair. The treatment involves applying a keratin-based serum to the hair, then using a flat iron to seal the serum in. This treatment can help tame frizzy hair and make it more manageable. It is also said to help reduce split ends and add volume.
Hair Shaft
Keratin Treatments for hair shaft are the best way to maintain healthy hair. They help to seal the cuticle, which prevents moisture loss and keeps the hair looking shiny and sleek. Keratin treatments can also help to reduce frizz and static, and make your hair more manageable.
Hair Growth
There are a number of keratin treatments on the market that promise to help hair growth. While many of these products work well, it is important to do your research to find the best one for you. The key is finding a product that contains high-quality keratin and other essential ingredients that can help promote healthy hair growth.
Thicker/ Fuller Hair
If you're looking for a treatment that will help promote thicker, shinier hair, keratin may be the right solution for you. A good keratin treatment can help fill in damaged areas on the hair shaft, leaving your hair looking and feeling healthier. It's also important to choose a product that is free of sulfates and other harsh chemicals, which can damage hair over time.
Check the Ingredients
When searching for a keratin treatment, it's important to read the ingredients list carefully to make sure you're getting the most benefit from the product. Look for a treatment that contains high-quality keratin as well as other essential ingredients like biotin, collagen, and vitamin E. These ingredients can help promote healthy hair growth and keep your locks looking their best.
Keratin Shampoo for Hair Growth
There are two different types of keratin – natural and synthetic. Natural keratin is derived from animals, and synthetic keratin is made in a lab. Both types can be found in hair care products, but natural keratin is thought to be more effective.
Do Keratin Products Really Work?
Now that we know what keratin is, the next question is – do keratin products work? The short answer is yes, they can help to improve the condition and health of your hair.
Keratin Shampoo
When looking for the best keratin shampoo for healthy hair, it is important to look for a shampoo that contains high-quality ingredients. Some things to look for include keratin, argan oil, and other essential oils. It is also important to find a shampoo that is free of sulfates and parabens, as these chemicals can be damaging to the hair. Natural oils like argan oil are quite popular. Silk amino acids can also help the hair's surface as well as repair dry hair.
What Kind of Keratin Products Are There
Keratin treatments can be done at a salon, or you can use keratin-infused hair care products at home. Salon treatments usually last around 6 weeks, and home treatments will last until you wash your hair.
How Does it Work
Keratin treatments work by filling in the gaps in your hair's cuticle. This smoothes out the surface of your hair, making it appear shinier and healthier. Keratin products can also help to repair damage and make your hair feel softer and smoother.
If you are looking for a keratin treatment, there are a few different options to choose from. You can get a Keratin Complex treatment, which is a form of hair straightening. This treatment uses chemicals to break down the natural keratin in your hair so that it can be built back up over time.
Brazilian Blowout
You can also get a Brazilian Blowout, which is a chemical-free treatment. This treatment uses a keratin-infused serum that is applied to your hair and then sealed in with heat.
Keratin treatments can be expensive, so if you are on a budget, there are some cheaper alternatives. You can try using a keratin-infused shampoo and conditioner, or you can also use leave-in products, serums, and other treatment options available. These products can help to improve the condition of your hair over time, but may not give you the same results as a salon treatment. They are much more affordable and you can do them on your own time within your own home.
Our Top Recommended Keratin Products
Professional Strength Formulas
FAQ
1. What is Keratin?
Keratin is a protein that is naturally found in your hair, skin, and nails. It is what gives your hair its strength and structure. It's often added to most hair care regimen. A keratin treatment can easily be added as a keratin shampoo and conditioner set to a hair care routine at home.
2. What are Keratin Hair Products?
Keratin hair products are products that contain keratin as an active ingredient. These products are typically used to help repair damaged hair which adds shine, improves hair strength and smoothness from chemical processing caused by heat styling.
3. How Do Keratin Hair Products Work?
Keratin hair products work by penetrating the hair shaft and filling in any gaps or damage that may be present. This helps to repair damaged hair and make it look healthier and more lustrous. Keratin proteins can help reduce frizz, condition the scalp, build up the middle layer of the hair cuticle, and reduce heat damage caused by styling tools by repairing the protein structure. Almost all hair types can benefit with stronger hair and reduced environmental damage.
4. Are There Any Side Effects Associated with Keratin Hair Products?
There are some potential side effects associated with keratin hair products, such as scalp irritation, dryness, and flaking. However, these side effects are typically mild and go away with continued use of the product. If you have especially fragile hair we do recommend talking with your hair professional before starting.
5. How Often Should I Use Keratin Hair Products?
You should use keratin hair products as often as needed to maintain the desired level of moisture and shine. For keratin shampoos we recommend using those as often as you would norm ally wash your hair as lone as the manufacturer recommends. For best results, follow the instructions on the product packaging. If you have keratin treated hair using products that your stylist recommends for hair growth and repair is recommended.
6. What Are Some of the Most Popular Keratin Hair Products?
Some of the most popular keratin hair treatments include shampoos, conditioners, treatments, and serums. Most keratin treatment products can be found at most beauty supply stores or online retailers. Additionally, salon keratin treatments can be done at your salon if your willing to pay that kind of cost. While in salon keratin treatments are still popular the products we have recommended can also offer a great benefit to your hair growth and hair cuticles. These hair treatments can help for things like thin hair, smoothing shampoo, volumizing shampoo and conditioner and to provide overall healthier hair.
7. Do I Need to Use a Special Shampoo with Keratin Hair Products?
Yes, to get the most benefit we encourage you to use a keratin shampoo with keratin treated hair products. However, if you have particularly damaged hair, you may want to consider using a keratin shampoo that is specifically designed for repairing damaged hair and repairing hair growth.
The Bottom Line
So, there you have it – the truth about keratin products. A Keratin treatment can help to improve the condition of your hair, improve hair growth, repair damaged hair follicles and make your hair shinier and healthier. However, they are not miracle cures, and they will not work for everyone. If you are thinking about trying a keratin treatment, be sure to talk to your stylist first to see if it is right for you.
Thanks for reading!
Follow us on Twitter, Facebook, and Pinterest to stay in the know!
PAID ENDORSEMENT DISCLOSURE: As a staff of licensed aestheticians we review products based on their merit based on our professional expertise. This is not a replacement for your own skin therapist's advice for your skin or any medical claim or endorsement. We encourage you to seek medical care when appropriate. To support our website activities, we may receive monetary compensation or another form of recompense for our endorsement, recommendation, testimonials, and/or links to any products or services from this website as part of the Amazon Associate program or another Affiliate program. We Thank you in advance for your patronage.