Best Skin Care Products for Over 50
Using skin care products is an essential part of any skincare routine. Learn which products can benefit your skin the most if you're over 50 today!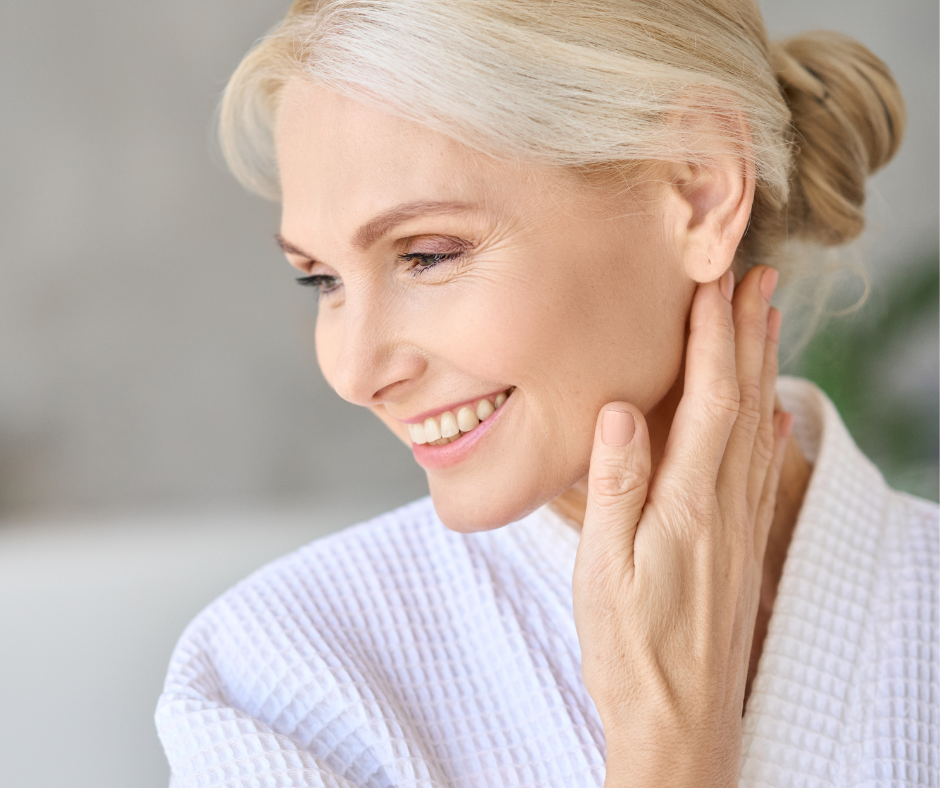 If you're over 50, then you know that your skin care needs are different than they were when you were in your 20s and 30s. The fact is, our skin changes as we age, and we need to use different products to keep it looking young and healthy. In this blog post, we will discuss 12 must-have skin care products for women over 50!
No matter what skin type you have a good skin care routine is important for keeping skin healthy. Often mature skin can be more prone to sensitive skin but not always. Some may find they still have oily skin. One paramount consideration as we age for skin care is collagen production. As we age this regulated process that happens in our skin naturally declines but there are ways to trigger collagen production with certain skin care ingredients to aid in promoting youthful skin.
Other factors to consider are the health of the skin barrier, which is the protective mechanism of your skin. Skin cancer awareness and prevention is also a concern for any skin care routine. Other concerns you may have will be to improve skin texture, sagging skin, skin dehydration and sun damage and uneven skin tone. Many of the products we have included will address these concerns as well as create glowing skin.
We are participants of the Amazon Associates Program. We may earn a small commission with a qualified purchase from our reviews.
Let's walk through some ingredients and examples of some of our favorite products that can help with aging skin concerns.
Hyaluronic Acid
Plumps and Hydrates the Skin
1. Hyaluronic Acid Serum: InstaNatural's Vitamin C with Hyaluronic acid serum is  great for women over 50. This ingredient is naturally found throughout our bodies. In the skin, HA-hyaluronic acid helps to hydrate and plump up the skin, which helps to reduce the appearance of fine lines and wrinkles. We recommend the InstaNatural Hyaluronic Acid Serum with Vitamin C and Ferulic Acid to gently exfoliate and brighten the skin. Surface cells will be hydrated to reveal younger looking skin. Great for dry skin.
For more product selections visit the Insta natural store on Amazon.
2. Peptide Cream: Peptides are important for women over 50 because they help to stimulate collagen production. Collagen is what gives our skin its plumpness and elasticity. We recommend the Biossance Squalane + Copper Peptide Rapid Plumping Serum. This squalane based copper peptide serum stimulates collagen production and contains 3 highly moisturizing ingredients to target very dry skin.
For more product selections visit the Biossance Store on Amazon.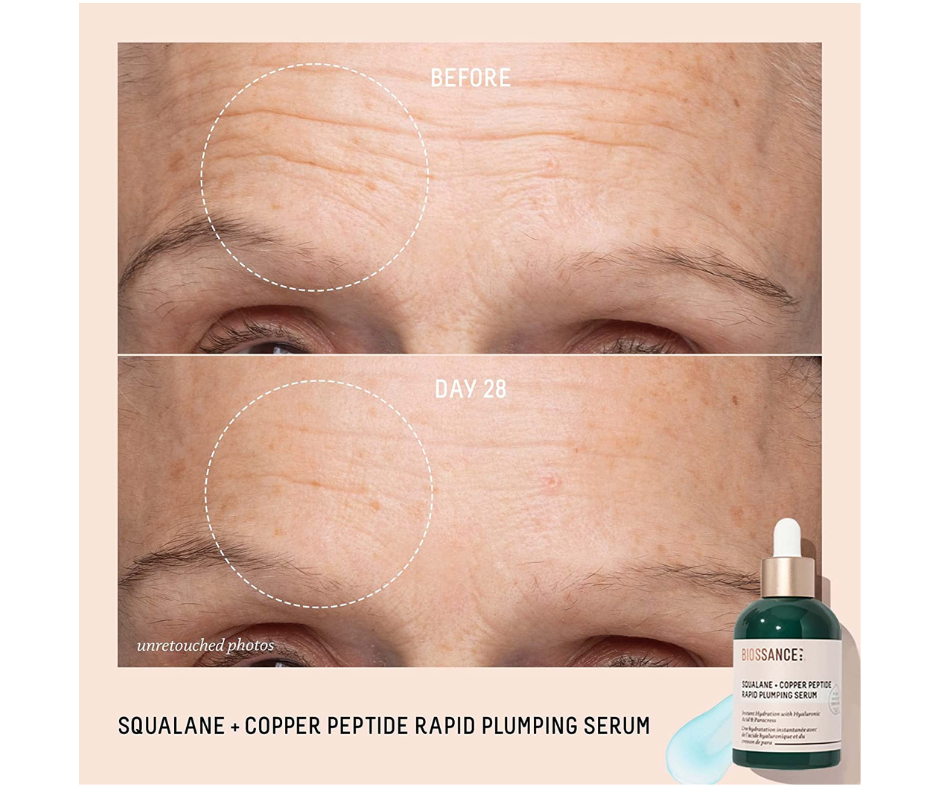 3. Vitamin C Serum: Vitamin C is an antioxidant that helps to brighten the skin and protect it from environmental damage. We recommend HydroPeptide LumaPro-C Skin Brightening Pigment Corrector.
For more product selections visit the Dermstore.
4. Sunscreen: Sunscreen is important at any age, but it becomes even more important as we age because our skin becomes thinner and more susceptible to damage from the sun's UV rays. We recommend the La Roche-Posay Anthelios 60 Melt-In Sunscreen Milk. This is great when used as a primer before makeup applications. It can smooth uneven skin texture and help to minimize pores for a velvety finish. This broad spectrum spf is great for sensitive and dry skin types too.
For more product selections visit the store on Amazon.
Improve Skin Tone
5. Retinol Cream: Retinol is a form of vitamin A that helps to improve the appearance of fine lines, wrinkles, and uneven skin tone. We recommend the Sunday Riley Night ZZZs Retinol Trio Skincare Set. This set is perfect if you want a full service Retinol skin care routine. This high value set provides a retinol serum, facial oil and eye serum for night time use. Wake up to glowing, radiant skin with this value set and save money using it. Please use retinols at night and wear sunscreen to protect your skin.
For more product selections visit Dermstore.
6. Eye Cream: Eye cream is an important part of any anti-aging skincare routine because it helps to reduce the appearance of dark circles, puffiness, and fine lines around the eyes. Enriched with antioxidants, vitamin C, ferulic acid, caffeine and phloretin to combat puffy eyes, dark circles and fine line.
We recommend  SkinCeuticals AOX Eye Gel.
For more product selections visit Dermstore.
7. Facial Oil: Facial oils are great for women over 50 because they help to hydrate and plump the skin without being too heavy or greasy. Marula oil helps hydrate and moisturize the skin with essential fatty acids, amino acids, fatty acids, antioxidants like vitamin E & C.
We recommend Ordinary 100% Cold-Pressed Virgin Marula Oil.
8. Overnight Mask: Overnight masks are great for hydrating, nourishing, healing, calming, and purifying the skin. We recommend Paula's Choice Radiance Renewal Night Mask with Arbutin and Niacinamide, Overnight Face Mask.
For more product selection visit Paula's Choice Store.
Dead Skin Cells
9. Exfoliating Scrub: Exfoliation is important for all skin types, depending on your skin type it can be especially important for women over 50 because it helps to slough off dead skin cells and reveal bright, fresh skin underneath. One of my absolute favorites and clients favorites, HydroPeptide Anti-Wrinkle Polish and Plump Peel. Your skin will look and feel smoother, brighter and glowing and  more plump with refined pores. This multi use kit is a great anti aging kit without traumatizing your skin. I personally use this before special events and it always leaves my skin looking more radiant and youthful.
For more product selections visit Dermstore.
10. Hydrating Mist: Hydrating mists are great for providing a quick boost of hydration to the face throughout the day. We recommend Mario Badescu's Rosewater Facial Spray. This misting spray is super hydrating and wonderful for mature skin with moisturizing, calming and healing abilities. Cleopatra used roses in her skincare routine, long regarded as a skin ingredient favorite for centuries.
For more product selections visit Mario Badesco Store.
Mature Skin
11.Growth Factor Serum: We recommend SkinMedica TNS Advanced+ Serum. While pricey this product delivers results. Many of the other products we listed do also. This one can be a real game changer. You can waste a lot of money trying out products that don't work or try products that do. It's cheaper than a facelift and a facelift does nothing to address the texture or tone of your skin.
For more product selections visit DermStore.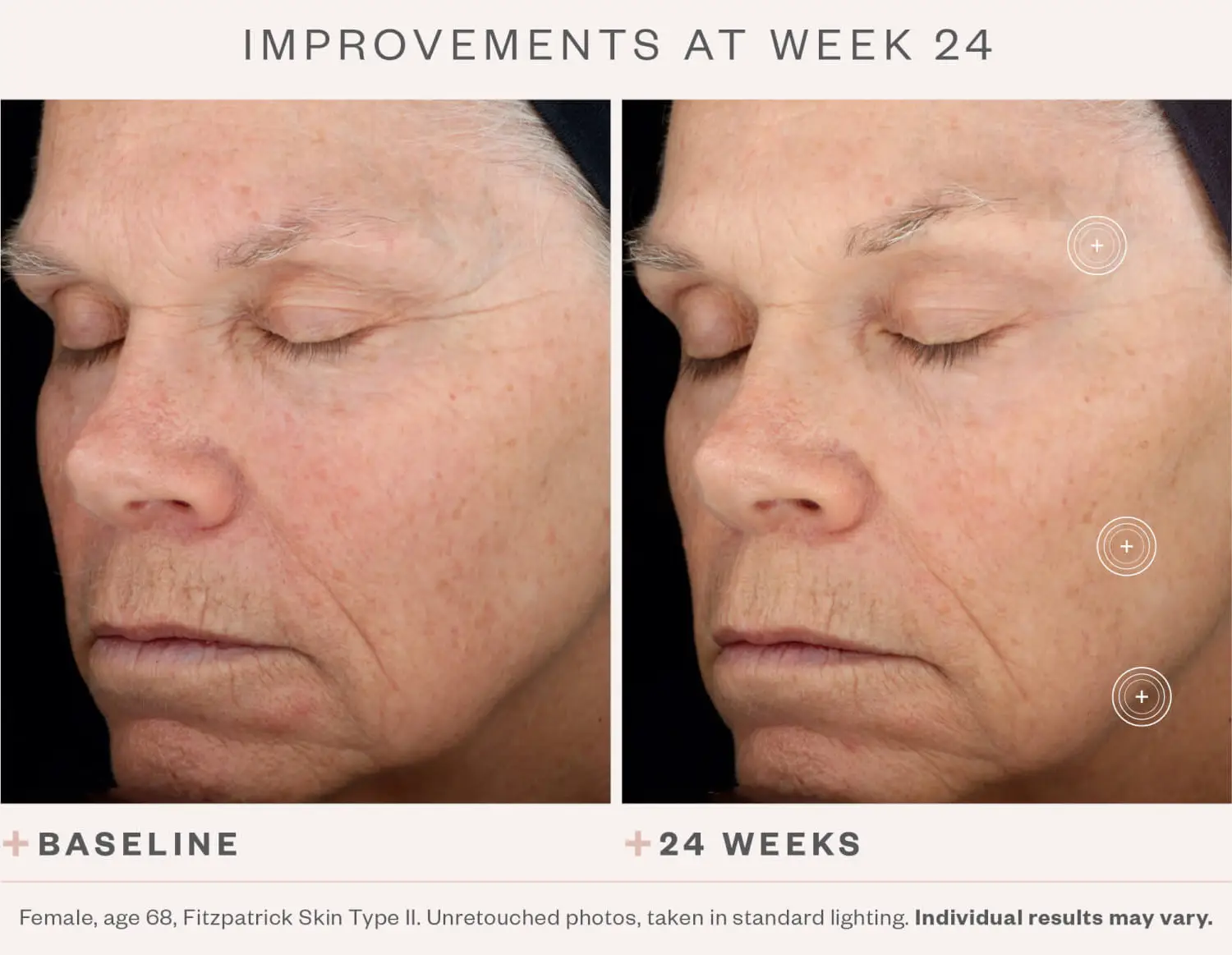 12. Stem Cell Serum: Dr. Levy Stem Cell Miracle Set. This patented ArganStem Cell trial set is a 6-week starter set with a cleanser, mask, stem cell serum, and eye serum with potent stem cell ingredients to cleanse, smooth, firm, lift, and repair the skin for intense skin rejuvenation. Clinical results show a 55% reduction in fine lines and wrinkles in 6 weeks.  Improve skin tone, safe for sensitive skin and easy to incorporate into your skin care routine.
For more product selections visit CurrentBody.
Save $300 off of retail cost now.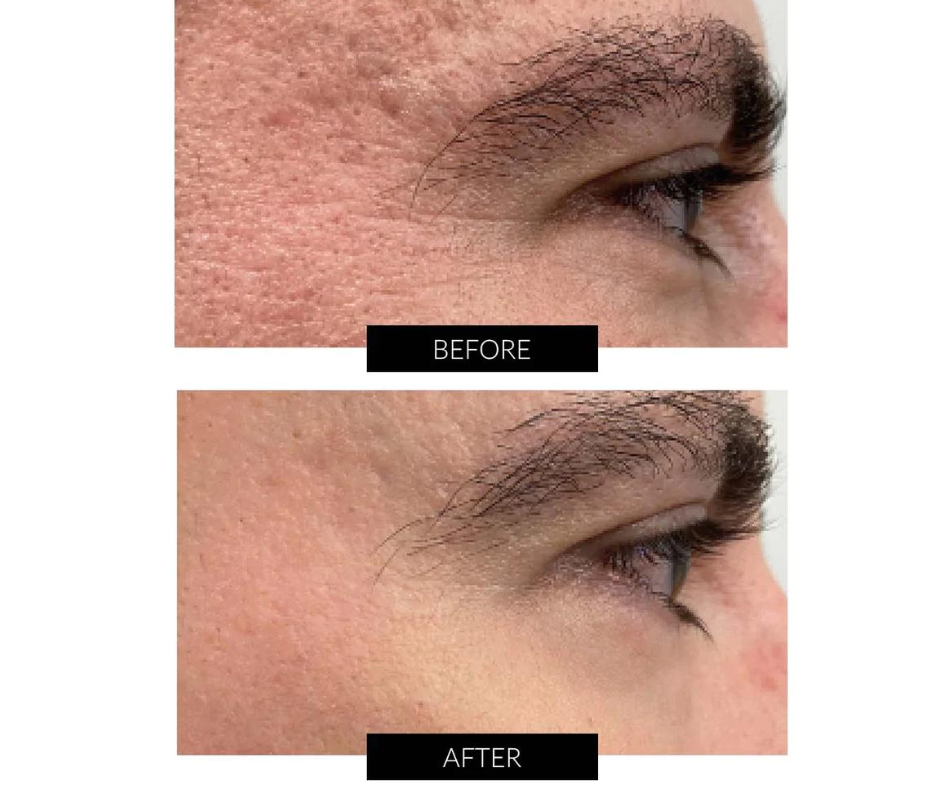 This roundup has been selected from use case, researched data and from professional expertise. Photos included are supplied from the manufacturer. There are several options here of products that can benefit your skin and help you achieve collagen synthesis. Increasing cell turnover, and improving the health of the outer layer of skin and dermal layer will help your skin have a more youthful glow.
These are just a few of our favorite anti-aging products for mature skin over 50! We'll keep delivering quality information to help you make better, informed choices for your skin care products.
Be sure to sign up for our email to get the latest in skincare advice from our estheticians. What are some of your favorite products? Let us know in the comments below!
Follow us on Twitter, Facebook, and Pinterest, Quora for our latest articles on all things skincare and beauty. When you follow us in Quora we have an open platform to ask your beauty questions.
PAID ENDORSEMENT DISCLOSURE: As a staff of licensed aestheticians we review products based on their merit based on our professional expertise. This is not a replacement for your own skin therapist's advice for your skin or any medical claim or endorsement. We encourage you to seek medical care when appropriate. To support our website activities, we may receive monetary compensation or another form of recompense for our endorsement, recommendation, testimonials, and/or links to any products or services from this website as part of the Amazon Associate program or another Affiliate program. We Thank you in advance for your patronage.