Why SPF in Your Lip Products Do Matter
If you want supple, hydrated lips this summer you need to read this guide today. Find out why you need SPF in your lip balm!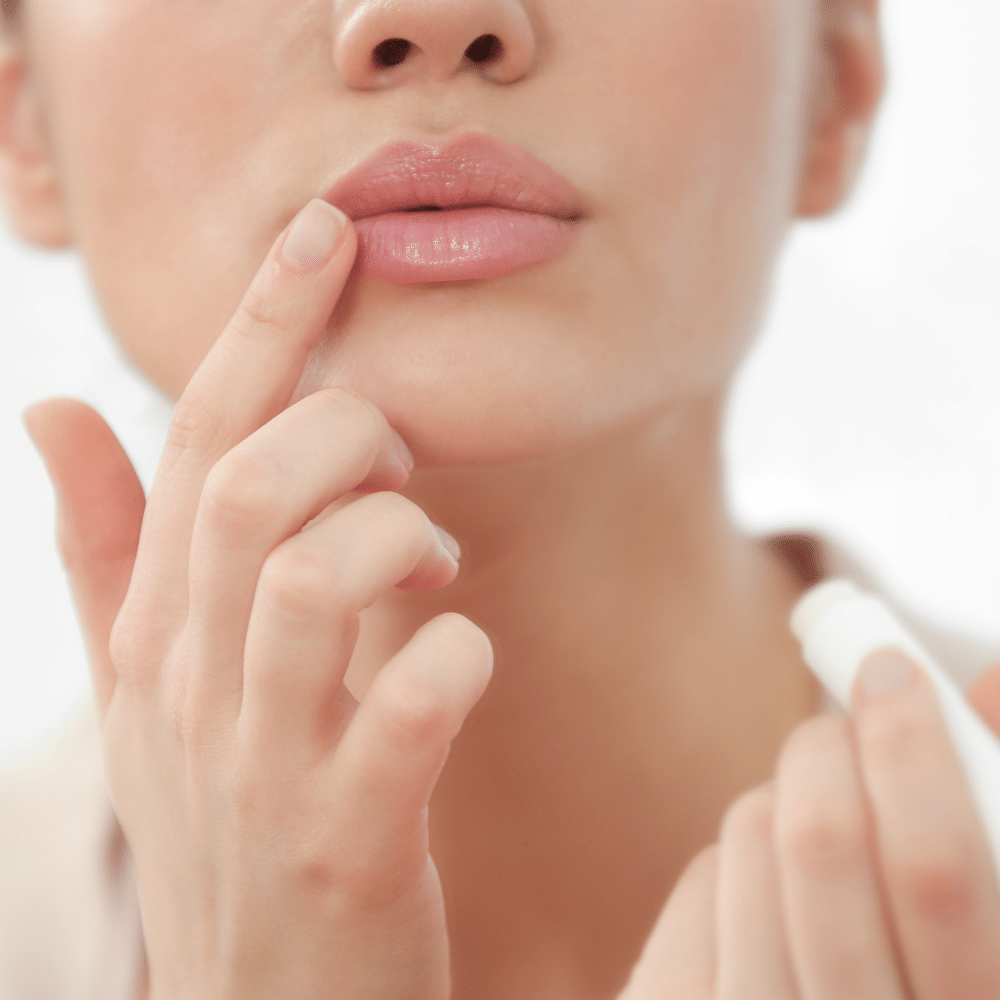 We are a participating member of the Amazon Associate Program. We may earn a commission from a qualified purchase from our links.
When it comes to summertime, most people think about sunscreen. It's essential to protect our skin from the sun's harmful rays, and that goes for our lips too! A lot of people don't think about wearing SPF on their lips, but it's just as important. In this article, we will discuss the importance of SPF in lip products and recommend some of the best options out there.
Protect your lips from the sun this summer!
Sunscreen is important for your skin, but what about your lips? They need protection too! That's why we've researched a range of lip products with SPF to keep your lips safe in the sun.
These lip products will not only protect you from the sun but also hydrate and nourish your lips. So they'll stay healthy and look good all summer long.
How the Sun Could Hurt Your Lips
Believe it or not, the sun can hurt and even damage your lips! If you spend too much time outdoors without wearing any sunscreen, you could end up with sunburned and scorched lips. Ouch!!
The skin on your lips is thinner and more delicate than the skin on the rest of your body, so it's pretty important to take special care of it by using a lip product with SPF protection. In addition to sunscreen, you can also protect your lips by wearing a wide-brimmed hat or staying in the shade whenever possible. And if you do end up with sunburned lips, don't despair – there are plenty of treatments that can help relieve the pain and promote healing. So next time you head outdoors, don't forget to give your lips some extra love and protection!
Do We Need Lip Protection?
If you ask anyone on the street if they think lip protection is important, they'll probably give you a funny look. After all, lips are just skin, right? They don't need any special treatment.
However, the skin on our lips is quite different from the rest of our body, and it can be easily damaged by the sun, wind, and cold weather. That's why it's important to use a lip balm or lipstick with SPF when you're spending time outdoors.
Lip balms help to protect the delicate skin on our lips from chapping, cracking, and other damage. In addition, they can also help to keep your lips hydrated, and moisturized and help prevent dryness.
So next time you head outdoors, don't forget to apply some lip balm! Your lips will thank you for it.
What Can Happen If We Don't Use Lip SPF
When it comes to protecting our skin from the sun, we tend to focus on our faces. We slather on sunscreen, wear hats and sunglasses, and avoid being in the sun for too long. But what about our lips? Just like the rest of our skin, our lips are susceptible to damage from UV rays. And yet, lip SPF is often overlooked.
So what can happen if we don't use lip SPF? For one thing, we can develop sunburned lips. This may not seem like a big deal, but it can be extremely painful. Sunburned lips are dry, chapped, and often cracked. They can also make it difficult to eat or drink. In extreme cases, sunburned lips can blister and become infected. Additionally, there are no sebaceous glands in your lips to produce oil so you have to spend a little more time hydrating and moisturizing since the lips dry out easier.
Another problem that can occur without lip SPF is premature aging. The skin on our lips is thinner than the skin on the rest of our faces, making it more vulnerable to wrinkles and fine lines. In addition, the delicate skin on our lips can become discolored and blotchy over time if it's not protected from the sun.
Your bottom lip is especially prone to sun damage.
So next time you're heading out into the sunshine, don't forget to put some lip SPF on! Your lips will thank you for it later.
Product Recommends
We have chosen many products that have surpassed testing and have been given the seal from the Skin Cancer Foundation. For more information on skin cancer click the link from the Skin Cancer Foundation.
Sun Bum Tinted Lip Balm
Looking for a natural way to add some color to your lips while also protecting them from the sun? Say hello to Bum sunscreen tinted lip balm in Raisin Hell! This Broad spectrum of UVA/ UVB, water, and sweat-resistant lip balm will keep your lips moisturized and protected for up to 80 minutes. And it's hypoallergenic and free of harmful ingredients that will irritate your lips - paraben-free, silicone-free and oxybenzone free. Plus, it's kindly made in the USA with ingredients that are cruelty-free and reef safe. So go ahead and pucker up - your lips will thank you!
Colorescience  Lip Shine SPF 35
Colorescience SPF 35 Sunforgettable is the perfect way to add a pop of color to your lips while also protecting them from the sun. This gluten/paraben-free formula uses zinc oxide to offer UV protection, and it's also infused with hyaluronic acid, vitamin E, and peptides to moisturize and plump your lips. Simply apply with the wand and reapply every two hours for maximal protection. So go ahead and pucker up - your lips will thank you!
Physicians Formula SPF 15
A pop of color is always a good idea, and Physician's Formula lip cream is the perfect way to add a touch of fun to your look. Infused with a blend of Murumuru, Cupuaçu, and Tucuma butters, this richly tinted hydrating alternative to traditional glossier lipsticks will leave your lips feeling naturally silky soft. The best part? It's packed with SPF, essential fatty acids, and pro-vitamins that condition and moisturize lips, so you can make up your face without the worry of irritating ingredients. So go ahead and puckers up - your lips will thank you!
MD SolarSciences Hydrating Lip Balm SPF 30
Looking for a lip balm that does it all? Meet MD SolarSciences Lip Balm. This hydrating lip balm not only provides broad spectrum SPF 30 sun protection but also leaves your lips feeling soft and supple thanks to its avocado oil and shea butter content. Plus, it comes in a handy stick form that makes the application a breeze. So why not give your lips the ultimate protective pampering with MD SolarSciences Color Lip Balm?
MDSolarSciences is committed to creating a daily SPF that people will actually want to wear. With dermatologist-developed formulas, they are effective and science backed. They will feel incredibly luxurious on the lips; highly rated by both EWG & ASKF (American Skin Cancer Foundation), you can rest assured wearing MD Solar Sciences is the go to sun care product for your next outdoor activity!
COOLA Organic Mineral Lip Sunscreen
In search of the perfect summer lip? Look no further than COOLA Mineral Lip Balm with SPF 30. This cruelty free, unique formula adds a hint of natural color while protecting, nourishing, and conditioning your lips. Dermatologist tested and made with 70% organic ingredients, raspberry butter and avocado butter, Lip Balm is farm to face, mineral based and will become your new go-to for summer days spent outdoors. And because it's water-resistant, you can reapply immediately after swimming or sweating without fear of smudging or smearing. So go ahead and pucker up - your lips will thank you!
Ultimately using some SPF is better than no SPF. Keep your skin protected this season from the damaging effects of the sun with a tinted lip balm or lipstick with SPF. You'll be glad you did. Your lips will thank you in 10 years when they haven't aged like those who don't wear lip SPF will.

Protect your lips from the sun this summer! So what are you waiting for? Order your next lip balm today!

Final Verdict
If you liked our article today feel free to share it on social media and with your friends and family. Do your part to help provide them with valuable information that could help them. For information on sunscreens check out this article. Best Sunscreen for Your Face: Dermatologist's Top Recommended Brands.

Follow us on GottaGuide.com, Twitter, Facebook, and Pinterest, Quora for our latest articles on all things skincare and beauty. When you follow us in Quora we have an open platform to ask your beauty questions.
PAID ENDORSEMENT DISCLOSURE: As a staff of licensed aestheticians we review products based on their merit based on our professional expertise. This is not a replacement for your own skin therapist's advice for your skin or any medical claim or endorsement. We encourage you to seek medical care when appropriate. To support our website activities, we may receive monetary compensation or another form of recompense for our endorsement, recommendation, testimonials, and/or links to any products or services from this website as part of the Amazon Associate program or another Affiliate program. We Thank you in advance for your patronage.