A Guide To The Best Vitamins For Hair Growth
If you have thinning hair or just want to get healthier hair read our guide today and discover how to get the best hair vitamins.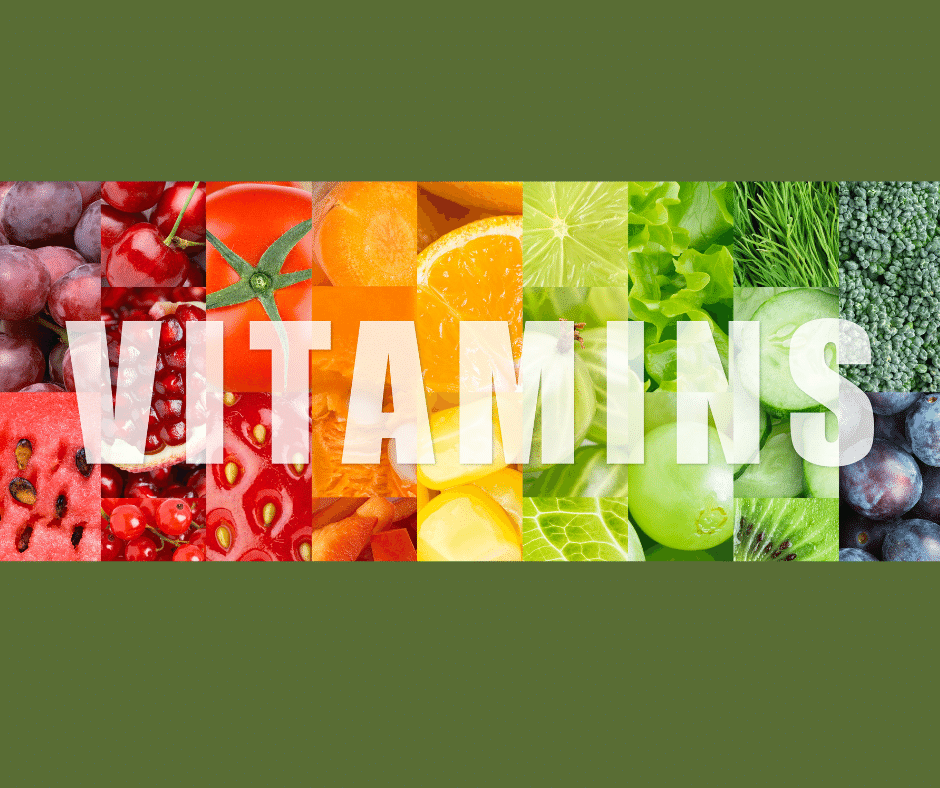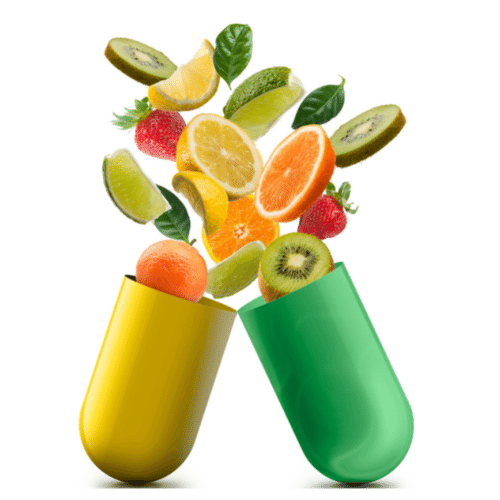 This article may contain affiliate links
Have you seen all the ads promoting vitamins and supplements that promise to increase hair growth? Do you take a pill every day for your hair growth or hair loss? Did you know hair loss may be a result of nutritional deficiencies?
If you are looking for the best vitamins for hair, you have come to the right place! In this blog post, we will discuss all of the different vitamins that are essential for healthy hair growth and maintenance.
We will also provide tips on how to get the most out of your vitamins for hair health. So, whether you are dealing with hair loss or just want to make sure your locks stay healthy and strong, read on for all the information you need!
Do vitamins help with hair growth?
According to many doctors, low vitamin D can be associated with hair loss or if the hair is thinning. It can also be associated with a lower level of iron. Many dermatologists have found positive effects when prescribing vitamin D supplements to patients with their hair growth.
Can hair growth supplements work?
Important reminders: Vitamins and dietary supplements are not FDA approved. There is no universal standard for the formulation of the product. This does not mean there is a definitive answer as to whether or not some dietary vitamins increase hair growth. In fact, we know that nutritional deficiencies can cause hair loss and so can stress, thyroid disturbances, medications,  pcos,  and genetics. We can, however, look at reviews and reports from those who use the vitamin supplements. Research is ongoing .

Read on to discover the best vitamins for hair growth and maintenance. From biotin to collagen, these vitamins work together to give you the healthy hair of your dreams!
Could vitamins be harmful to hair growth?
Could you take too much of something?  Is there a benefit to using a hair growth supplement? Even though a triple intake of vitamins could increase hair growth but not triple it could be beneficial. Why do you ask? Because your body generally takes in only the vitamins you need and eliminates the rest. Some vitamins if taken too of can cause issues with certain medications which is why it's important to check with your doctor before beginning a new supplement.
Are hair growth vitamins safe?
Supplements and vitamins aren't FDA-regulated, not all brands are reputable. But that doesn't mean they are all scary or unsafe just because they don't have government approvals.

Research on hair supplements is generally funded by the brand itself and not all are double-blind studies. It's best to do some of your research and talk with your doctor or nutritionist before starting supplements.
Will a vitamin deficiency cause hair loss?
Poor diet and nutrition could cause hair loss. One of the ways it does this is if your body is not functioning correctly it may be one of the first systems to shut down the hair growth process. Dieting can also hair loss as well has hormone and thyroid issues, liver and kidney issues and genetics.
Remember in biology when you learned about the body systems? All of those body systems work in harmony when the body gets the fuel it needs. When your body doesn't get what it needs it may start to misfire, kind of like a car. Certain components might not work as they're supposed to.

Your hair production is not a life-saving system (though we might consider it to be). The life-saving systems will prioritize how your body uses and disperses the vitamins and nutrients that you consume. There is an order to your body's systems.  Your body is a little like a computer. Sometimes multiple processes are going on but sometimes when the computer is running out of storage other processes take priority. Your hair is probably not going to circumvent the nutrition that is needed for your heart. Your body determines which bodily processes need nutrients and provides the most essential to the systems that are most important. In malnutrition or nutrient deficiencies the heart may still work but other processes that take cellular energy from say b12 may not.
What are some of the best vitamins taken for hair growth?
Hair growth and health vary based on numerous factors like diet and nutrition. Research shows dietary deficiencies can be a contributing factor to hair loss.

Best Vitamin for Healthy Hair
Multivitamin
Many different vitamins are essential for healthy hair, but some are more important than others. Vitamins A, C, and E are all antioxidants that help to protect the hair from damage caused by free radicals. Vitamin A is now being show to increase hair density and also improve hair growth. And another bonus is that vitamin A is necessary for the production of collagen in our skin.
When you're looking for vitamins we typically want to find those that are made from whole foods. These are generally better for our bodies to process and provide the best form of nutrients.
NATURELO Whole Food Multivitamin for Women -
Premium Plant-Based Ingredients: This Whole Food Multivitamin is made with plant-based vitamins and minerals including Vitamin D 3 from lichen, Vitamin E extracted straight out of the sunflower seed, and Calcium & Magnesium Marine Algae.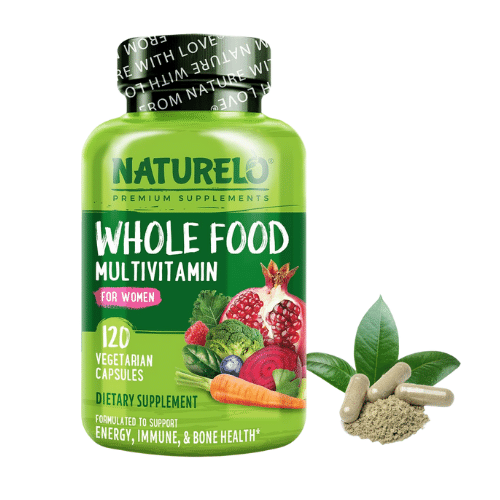 Whole food nutrition - our premium formula includes nutrient cofactors that help your body recognize nutrients for better absorption! Yes indeedy... Better Bioavailability oils such as Methyl Folate (an active B vitamin), B6 P5P, and B12 for cellular energy with chelated minerals such as Zinc, and magnesium for better absorption and bioavailability. And more! A rich supply of antioxidant superfoods is also prevalent and can help in neutralizing free radical damage which can also help the skin and hair stay healthy and stay young.
*This product is vegan, non-GMO, gluten-free, and has no artificial colors or preservatives. Naturelo Supplement for Energy and Heart Health - is a Vegan-whole food source made with Vitamins, Minerals, & Organic Extracts
Visit the Naturelo Store for more products.

Best Supplements for Hair Growth
In addition to gaining more nutrients, supplements offer support for hair growth as well as helping nail growth. As with most supplements, however, consult a healthcare practitioner before using new products.


Biotin
Biotin is a water-soluble B vitamin that's known for its role in energy metabolism. But did you know that it's also essential for hair health? It has been credited for hair growth and hair health benefits. It plays an important role in cell growth and the metabolism of fats and amino acids. It also helps to create our red blood cells.

Our red blood cells are responsible for the transport of nutrients and oxygen to the skin, a vital component of the hair production process. Vitamin B7 (also known as biotin) helps to create keratin, which is the protein that makes up your hair.
Biotin deficiency can lead to brittle nails and hair loss, so it's important to make sure you're getting enough of this nutrient. You can find biotin in foods like eggs, nuts, berries, milk, and bananas or you can take a supplement. Not everyone can metabolize the B vitamins so it's important to get this checked out when you have your annual blood work done.
Zinc
Zinc is a trace mineral that is used for a few purposes. It is small yet powerful and plays a role in everything from cell growth to the generation of DNA. Low levels of zinc are found to cause hair thinning and wounds. It's advised to eat foods that contain zinc such as meat, beans, nuts, etc. Several small studies showed zinc supplementation was recommended for those with alopecia who had lower zinc levels.

Keratin
Keratin is an amino acid that makes up our hair, skin, and nails. It has been produced through the body and contains various types of Keratin which can increase hair growth.  Keratin is often supplied naturally by consuming protein-rich foods like eggs, beans, fish, or meat. Over supplementing with keratin can cause an excessive protein load within the body.

Iron
Iron also has an important role in hair growth. Research in the journal of Korea's Medical Science has found that iron deficiencies are linked with hair loss. These nutrients help to increase our circulation, help move more oxygen into our cells more effectively, and help promote hair growth. If there isn't enough iron, you won't be able to produce enough hemoglobin to slow down the oxygenation to the head. This can increase your hair loss. Instead try to consume foods that are high in iron, including fish, shellfish, and a few vegetables and fish dishes.

Vitamin D
Vitamin D is also important for hair growth, as it helps the body absorb calcium, which is necessary for healthy cell function. Vitamin D is vital to hair growth and can prevent hair shedding or thinning and even help prevent hair loss.

Vitamin A
This vitamin might help in hair thinning but it may also have some disadvantages including causing some hair loss if too much is taken. Additionally, Vitamin A is considered the gold standard for normalizing skin and is necessary to produce collagen in the skin. Hair loss though has been linked to vitamin A deficiencies.
Vitamin B
Vitamin B is critical for hair growth, B12 and B5 are essential for the preservation and strengthening of our hair. Often shampoos are formulated with B vitamins for this reason. B12 is necessary for the energy production of our cells and is needed for red blood cells. Some people are unable to metabolize B vitamins and must use supplements and shots that can be administered by medical staff.
Vitamin C
Vitamin C is a known antioxidant that has also been shown to boost healthy hair growth on the scalp. It can help to improve blood flow and thus increases the growth of the hair.

Other Nutrients used for Hair Growth
Rosemary essential oil is beneficial to hair health and hair growth. Studies have shown using this oil for several months may increase the hair density. We don't recommend using a straight essential oil or (neat). Essential oils should always be used in a carrier blend when being administered to the skin.
Coconut Oil
Coconut oil when used in helping treat damaged hair may also help with hair growth. You can even use coconut oil as a hair mask to deeply moisturize the scalp and hair.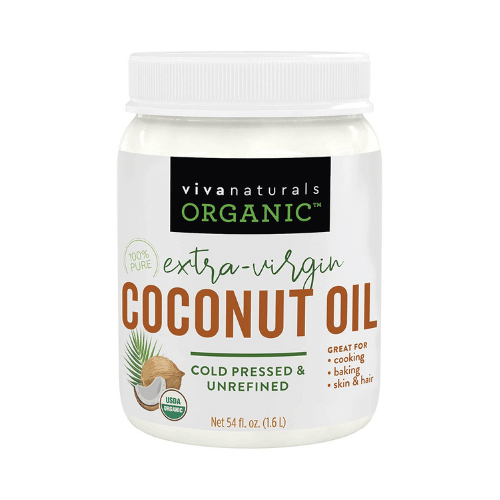 Coconut oil is a stellar substitute for baking, frying and sautéing. It's also perfect if you want to avoid butter or other oils when making food taste better-cleaner on your palate! Plus it makes great beauty products too - coconut body lotion will leave skin feeling soft & silky without ever being greasy; organic virgin hair oils give amazing hydration results while preserving color treated strands from becoming dulled over time thanks in large part because of its high smoke point.

Vivanaturals uses only fresh coconuts every day which means their 100% pure natural product contains no additives, no preservatives, non gmo, certified organic,  so out customers can enjoy optimum quality.
Visit Viva Naturals Store for more products.
Collagen
Dr. Emil Nutrition Multi Collagen Plus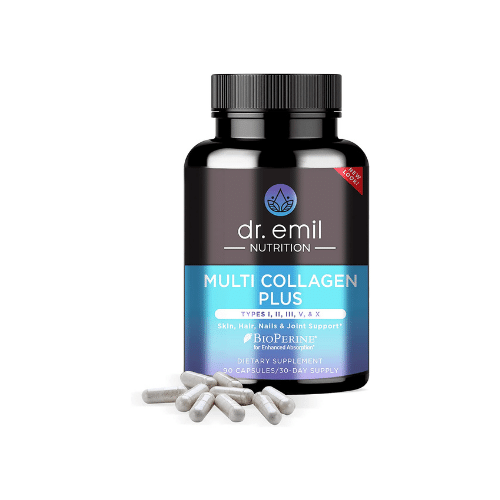 Collagen is the most abundant protein in the human body. It's responsible for giving our skin its elasticity and for helping to repair damaged tissue. Collagen also plays an important role in hair health. As we age, our bodies produce less and less collagen, which can lead to dry, brittle hair. To combat this, many people take collagen supplements. You can also find collagen peptides in bone broth or by taking a gelatin supplement.
Visit Dr. Emil Nutrition Store for more products.

Best Hair Vitamins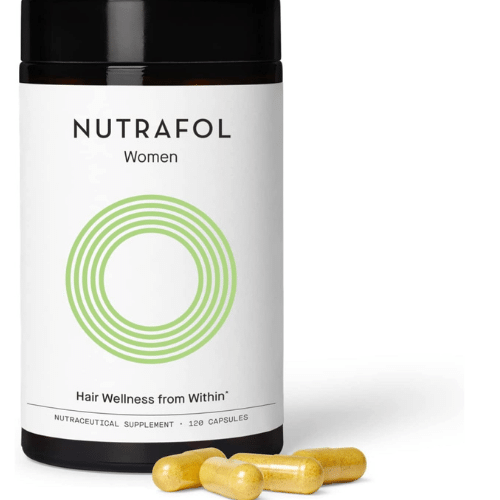 #1 Dermatologist Recommended Brand
Need thicker, stronger hair? This clinically effective natural supplement is proven to promote a visibly fuller and more thriving scalp with 21 medical-grade ingredients. 90% of women saw improved hair overall, 86% saw better hair growth and 84% experienced less hair shedding after a 6-month clinical study. In addition, women reported better sleep, energy, and skin health. This brand is physician formulated for women's biology by specifically targeting the root cause of hair thinning including stress, hormones, and aging.
For more information on Nutrafol watch this commercial.
*THE #1 DERMATOLOGIST-RECOMMENDED HAIR GROWTH SUPPLEMENT BRAND*: Grow with the brand trusted by leading dermatologists to improve hair growth naturally. *According to IQVIA ProVoice survey for 18 months ending March 31, 2022.
*AWARD-WINNING FORMULA: The Women's Health 2021 Health Hair Award winner for Best Hair Supplement.
This brand is top-notch and contains marine collagen types I and III. Type I is generally considered the best for the skin and hair. Type I is closely associated with the loss of hair. But Type III is often found in the fibers of bone marrow and is often found in protein lines. They both help with the elasticity of the skin and marine types of collagen are particularly helpful for the hair and skin.
Visit the Nutrafol Store for more products.

How do vitamins for hair growth work?
Most of the hair vitamins on the market like hair growth vitamins, gummies, and other products will contain a blend of ingredients that help to make hair look healthy including biotin, folic acid, vitamin E, vitamin E, and omega-3.
Hair Health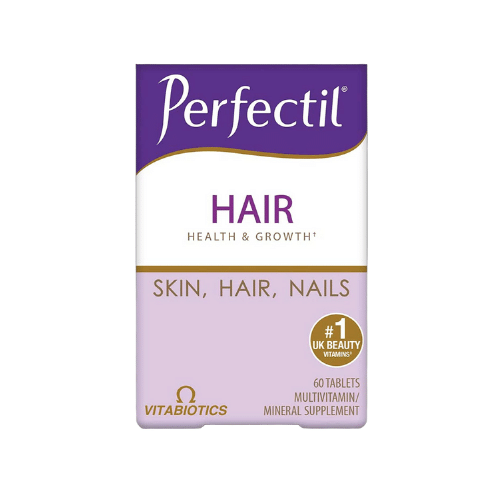 All formulas in the Perfectil range provide triple active support with nutrients such as zinc, which contribute to maintaining healthy skin and nails. Number 1 Beauty Brand -UK's No1 supplement brand. Works by delivering nourishment via the bloodstream - the very deepest level for dermal layer skin, hair follicles, and nail beds and supports hair growth. Extra copper helps normal hair pigmentation.
Find more products from the Perfectil Store.
Getting These Vitamins Into Your Diet
You can get these vitamins into your diet in a few different ways. One way is to eat foods that are rich in these nutrients. Foods like leafy greens, citrus fruits, nuts, and eggs are all great sources of these types of vitamins like vitamin c, folic acid, and biotin.  Another way to get these nutrients is through supplements. Supplements are a great option for promoting hair growth if you're not getting enough of these nutrients through your diet alone. You can talk to your doctor or a registered dietitian to see if taking a supplement is right for you.
Hair is an important part of our appearance. It can be a source of confidence or insecurity, and we often go to great lengths to achieve the perfect look. While there are many products on the market that claim to give you the luscious locks you desire, vitamins are one of the most important things you can take for hair growth and maintenance.

Hair vitamins can be an important part of any hair care routine. If you're looking for thicker, healthier hair, then make sure you're getting enough biotin, collagen, and iron in your diet! These nutrients are essential for hair growth and maintenance. They help to protect against damage, promote cell growth, and keep your hair healthy overall. You can find them in foods like eggs, nuts, berries, red meat, poultry, beans, spinach, and fortified cereals—or you can take supplements.
If you're not getting enough of these nutrients through your diet alone, consider taking hair growth vitamins to supplement what your body needs and ensure that your hair gets everything it needs to grow strong and stay healthy.
We've listed some of the best hair growth vitamins based on physician formulations and recommendations from doctors and nutritionists. If you have thinning hair talk with your provider about the best hair supplements for you.

References:

Kumar, K. (2021, May 17). Re: Which Collagen is best for the skin? Medicinenet.com
https://www.medicinenet.com/which_collagen_is_best_for_the_skin/article.htm
Follow our social media and stay in the know at Twitter, Facebook and Pinterest!
PAID ENDORSEMENT DISCLOSURE: As a staff of licensed aestheticians we review products based on their merit about our professional expertise. This is not a replacement for your own skin therapist's advice for your skin or any medical claim or endorsement. We encourage you to seek medical care when appropriate. To support our website activities, we may receive monetary compensation or another form of recompense for our endorsement, recommendation, testimonials, and/or links to any products or services from this website