The Best European Sunscreen for Your Skin
Finding clean, non toxic sunscreens is a no brainer. Read our guide for best European sunscreens to learn why they made our best list today!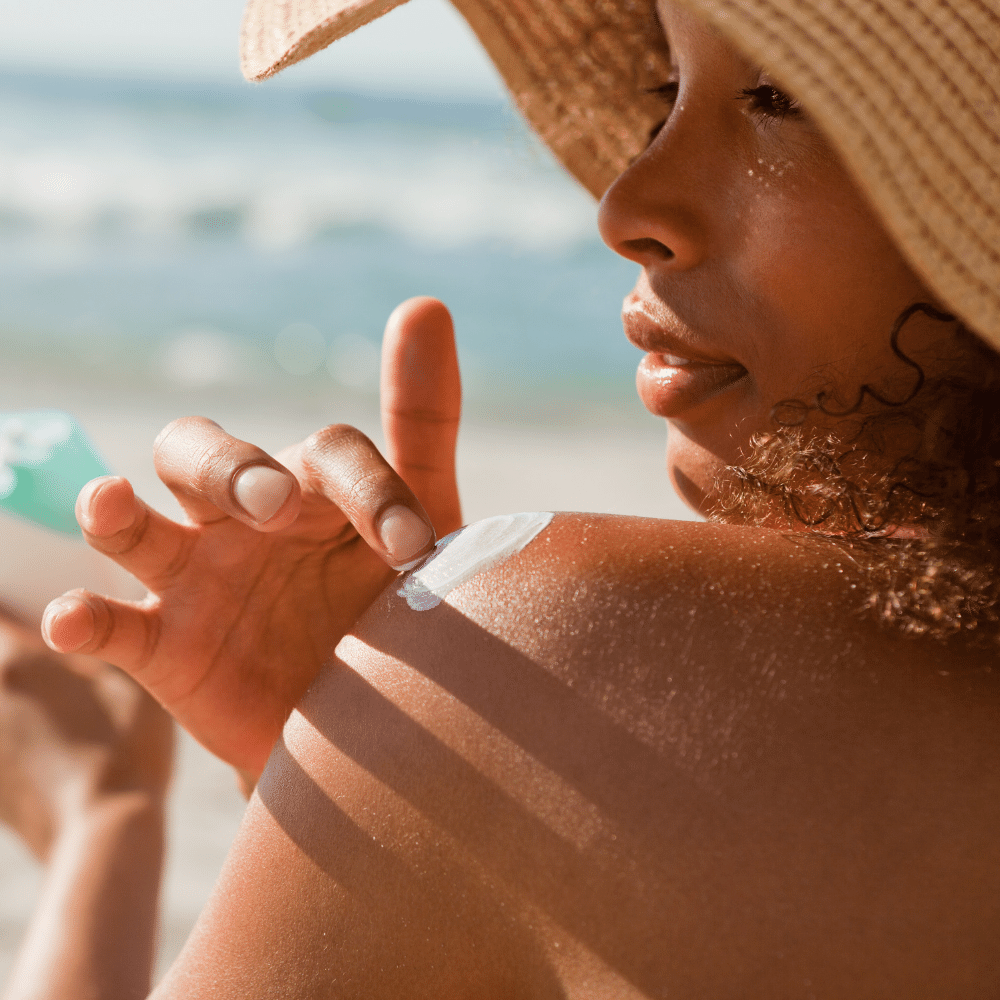 Looking for the best European sunscreen for your skin? Look no further! In this blog post, we will discuss the different types of sunscreens available on the European market, and which one is best for you. We will also talk about the benefits of using European sunscreen, and how to choose the right one for your needs. So what are you waiting for? Read on to learn more!
Why European Sunscreens are Generally Safer
European sunscreens are some of the best on the market. They often contain natural ingredients, such as zinc oxide and titanium dioxide, which provide broad spectrum protection from the sun's harmful rays. Additionally, European sunscreens often come in a wider variety of textures and finishes than American sunscreens, allowing you to find the perfect one for your skin type. Moisturizing sunscreens, for example, are great for people with dry skin, while mattifying sunscreens are perfect for oily skin types.
EWG
One of the main differences between European sunscreen and other sunscreens is due in part to the stricter regulations European countries have on their cosmetics and beauty products. The Environmental Working Group (EWG), a nonprofit organization dedicated to clean water, food, cosmetics, personal care products, and more has done extensive research into the topic of cleaner sunscreens and beauty products. They also focus as well on other toxic chemicals and have provided some pretty significant information on the subject. While many European countries have taken strides to restrict many harmful ingredients from making their way into personal care products our country sadly lacks in this effort.
Dirty Deeds Have Consequences
Chemical heavy products that affect infertility are becoming more commonplace. "Today infertility is said to affect 1 in 7 couples," according to Dr. Steven Lindheim, MD of Wright State Physician's Obstetrics and Gynecology dated 2016.
https://www.premierhealth.com/your-health/articles/women-wisdom-wellness-/what-s-up-with-rising-infertility-rates-
This is due in part to environmental toxins. The CDC now says the rates are higher with 1 in 5 today couples unable to conceive. https://www.cdc.gov/reproductivehealth/infertility/index.htm
Clearly it is an issue that should be heavily looked into, researched and problem solved.
Why Do We Need Sunscreen
We also know that skin cancer is now the leading form of cancer in the US according to the Skin Cancer Foundation. We know now more than ever how important using sunscreen is but we don't want to put any sunscreen on our skin. Think about it. Putting on chemicals that can cause cancer to save us from the sun's radiation that can cause cancer doesn't seem like a fair trade.
Education Matters
This is where some education needs to occur. Getting the information to consumers so they can know which chemicals pass the muster and which ones don't.

This is where we come in. We want to provide you with some additional information to help you make informed choices. Maybe you're wondering who I am.

I'm a licensed esthetician who has personally experienced sun damage. I have hyperpigmentation issues and discoloration and premature aging as a result of sun damage so this strikes a chord with me. I also see my clients who are experiencing issues with their skin - pre-cancer lesions, discoloration, hyperpigmentation, premature aging, wrinkles, and a host of other issues associated with exposure to the sun.
We can do better! We should do better. This guide is for. Years ago I knew of a young man who loved tanning beds. In fact, he tanned so often that he got skin cancer at a very young age. The lesion was removed and treated. And still, he continued to tan. He was more worried about how he looked than the state of his health. Does this ring true for you? Do you know someone this reminds you of?

Now that I've got your attention let's talk about products.
What should you look for in sunscreen?
Most dermatologists recommend wearing a broad spectrum sunscreen with an SPF rating of 15-30.
What is SPF?
SPF is a rating that means sun protection factor. It is a measure of time a product can a sunscreen will protect you from UVB rays, the main cause of sunburn. However, it does not address the damage caused by UVA rays. We know that the skin's cellular DNA is damaged by UV exposure. In fact it caused premature aging and genetic mutations which can lead to cancer. The WHO has stated that UV is a human carcinogen. Sun protection is to scatter, absorb or reflect the UV rays before they can damage the skin. It should be worn every day, all year long.
What's with the Numbers?
SPF refers to the amount of time your skin would burn if you were in the sun without protection. For instance, if you burn in 20 minutes of sun and SPF 30 multiplied by 20 = 600 minutes of protection.

It is estimated that SPF 15 blocks approximately 93 of UVB whereas SPF 30 can block as much as 97% of UVB rays.

What is SPF
Do you know SPF rating refers to UVB rays only? It does not apply to UVA rays. UVB are the rays that produce erythema and sunburn. UVA rays penetrate the skin deeper. They are responsible for premature wrinkles and (photoaging). UVA exposure is believed to play the main role in the development of skin cancer. It's really important then to use a product that helps protect you from both UVA and UVB rays in the form of a broad spectrum sunscreen. Additionally, the sun's rays are out when it is sunny or cloudy. They can damage your skin if it is sunny or cloudy. It's important to wear sunscreen every day and every day of the year.

What are Chemical Sunscreens
Chemical sunscreens are those that use chemicals to absorb into your skin convert them to heat and then release them into your skin. These are avobenzone,  oxybenzone, Octinoxate, Octisalate, Homosalate.
Who should not use chemical based sunscreens
Not generally recommended for those with sensitive skin, or rosacea. Additionally, this form of sunscreen can irritate the skin and cause an increase in existing brown spots, discoloration, and cell damage because of the increase in internal heat. More preferred for oily skin.

What are Physical Sunscreens
Physical sunscreens also called mineral sunscreens are zinc oxide and titanium oxide. Titanium is an inorganic physical sunscreen that reflects UV radiation. They can also scatter UV radiation. They naturally protect against UVA and UVB for broad spectrum protection. Better for sensitive skin, rosacea, and inflamed acne.

Additionally, you will want a sunscreen that has antioxidants as this help to fight free radical damage and can be protective to the skin cells.
We are participants of the Amazon Associates Program. We may earn a commission from a qualified purchase from our reviews.
Here are Our Top Recommendations

Looking for the perfect sunscreen to keep your sun-sensitive skin safe this summer? Look no further than La Roche Posay's Broad Spectrum SPF 100 sunscreen. This lightweight, fast-absorbing sunscreen won't leave your skin feeling greasy or whitened, and it's even TSA-friendly for those summer getaways.

Formulated with Cell-Ox Shield technology, La Roche Posay provides broad spectrum UVA/UVB protection with antioxidants, making it ideal for those with sensitive skin. Plus, it's oxybenzone free, so you can feel good about using it on your skin. So don't let the sun get the best of you this summer – grab a bottle of La Roche Posay sunscreen and enjoy your time outdoors worry-free.
For more product selections visit the La Roche Posay store.
Best for Sensitive Skin
Looking for a sunscreen that will not only protect your skin from the sun, but also from pollution and blue light? Look no further than Eau Thermale Avene Solaire UV Mineral Multi-Defense Sunscreen Fluid. This powerful sunscreen is made with 100% mineral UVA/UVB filters and delivers up to 200% boost of antioxidant protection. The lightweight emulsion absorbs quickly into skin without any white residue and is water-resistant up to 40 minutes. It's safe for intolerant, sensitive skin and can be used under make-up.
For more product selections visit the Eau Thermale Ave Solaire Store.
Looking for a sunscreen that can take care of your delicate sensitive skin? Look no further than C'est Moi Gentle Mineral Sunscreen Lotion. This fragrance-free lotion is designed to nurture and protect your skin without causing any irritation. Made with carefully selected ingredients, this sunscreen is perfect for those who are looking for a clean beauty option. Free of of toxic ingredients, like Talc, Fragrance, Parabens, Phthalates, Sulfates, Mineral Oil or Propylene Glycol. Safe to use on little ones.

To use, simply apply liberally 15 minutes before sun exposure and reapply every 2 hours or as needed. You can also reapply after 40 minutes of swimming or sweating and immediately after towel drying. With its convenient and easy-to-use application, you'll never have to worry about sun damage again.
For more product selections visit the C'est Moi Store.
Best for Delicate Skin-Kid Friendly
Looking for a reef safe sunscreen that will give you long-lasting protection against the sun's harmful rays? Look no further than Amavara's SPF 30 Mineral Sunscreen!
Made with non-nano zinc oxide, this transparent sunscreen creates an odorless and breathable physical barrier on your skin, reflecting both UVA and UVB rays. It's also water-resistant and sweatproof, so you can enjoy your time outdoors without worrying about reapplying sunscreen every hour. Plus, it's great for sensitive skin – hypoallergenic and non-comedogenic – so you can feel good knowing that your sunscreen won't cause any irritation or breakouts. Safe for your little ones sensitive delicate skin. So go ahead and enjoy your time in the sun, knowing that you're protected with Amavara's SPF 30 Mineral Sunscreen!
For more product selections visit the Amavara Store.
Environmentally Friendly-Reef Safe Mineral Sunscreen
When you want an environmentally sound sunscreen that works to protect both your skin and the environment look no further than Olita Reef Safe Mineral Sunscreen.
This climate pledge friendly sunscreen is made with all-natural, organic ingredients and zinc oxide to provide protection from the sun that you can feel confident in every day. With a formula free of chemicals or fragrances, Olita sunscreen is safe for your skin AND our oceans! Plus it quickly absorbs so your not stuck waiting around for product penetration. With an emollient base that is great for dry skin types or those with reactive or sensitive skin.
For more product selections visit the Olita Store.
Final Word
The most important thing here to remember is to find a product that will give your skin and body the protection it needs from the damaging UV rays. We wanted to help you out by offering product selections you can choose that aligns with your own values, skin type and budget.
Top 5 European Sunscreens
There you have it, folks. We've rounded out our top five picks for the best European Sunscreens. We hope you have enjoyed our reviews and found some helpful information in the process. Remember to have fun and be safe when you're outdoors.

Feel free to share this article with your friends and family and help spread the word. For other articles we've written read on best drugstore shampoos click on  this. To receive our latest guides sign up below and stay informed about all things beauty, health, and wellness. Check out some of our other articles below.
10 Righteous Sunscreens for Surfing
Keep Your Kids Safe in the Sun with the Best Organic Water Resistant Sunscreens
Follow us on social media at Twitter, Facebook, and Pinterest.
PAID ENDORSEMENT DISCLOSURE: As a staff of licensed aestheticians we review products based on their merit based on our professional expertise. This is not a replacement for your own skin therapist's advice for your skin or any medical claim or endorsement. We encourage you to seek medical care when appropriate. To support our website activities, we may receive monetary compensation or another form of recompense for our endorsement, recommendation, testimonials, and/or links to any products or services from this website as part of the Amazon Associate program or another Affiliate program. We Thank you in advance for your patronage.