Best DIY Dip Powder Nail Kits: Find Your Perfect One!
Your guide to the best DIY nail dipping kits to achieve the most professional, salon quality nails!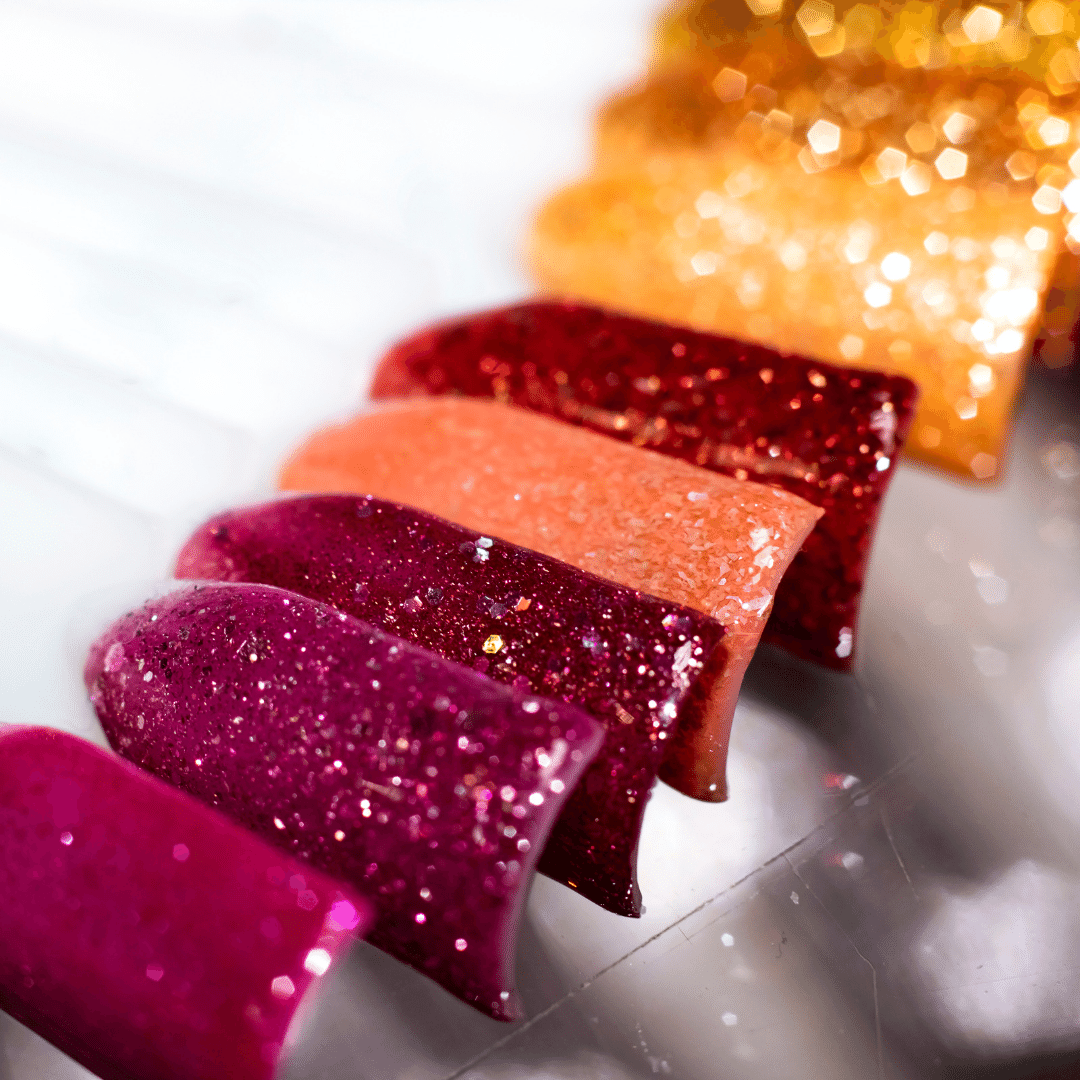 This article may contain affiliate links.
Are you looking for a new way to have beautiful nails?
Gel nail dip powder kits are the latest trend in at-home manicures. They're easy to use, and they give you salon-quality nails in the comfort of your own home.
With so many colors and designs to choose from, you can create any look you want with a gel nail dip powder kit. Whether you want a classic dip powder manicure or something more daring, these kits have everything you need to achieve the perfect look. Browse through our reviews to find your next dip powder starter kit.
Follow along with us to find our 5 best picks for the best gel nail dip powder kit available today!
How We Choose
Ever wonder why it's hard to find just the right product in a sea full of choices? We got you covered. We've reviewed thousands of online reviews to determine the  5 best dip powder nail kits for your at home use. We've done the work so you don't have to!
Just follow along to find out what makes each product kit shine.
Rednee Color Starter Collection
Why We Love This
Start your Rednee journey with this fantastic starter collection! You'll get everything you need to create stunning, long-lasting nail designs in a wide range of colors. This set offers the most natural-looking finish. This professional nail kit can double as your new at-home hobby creating beautiful nail art!
The pigmented powder is fine and easy to work with, so you can achieve an even finish that will last for weeks. And best of all, there's no need to cure under a UV/LED lamp - just let your nails air dry and you're good to go!
So why wait? Click the button today and see what the Rednee 24 Colors Dip Powder Nail Kit Starter Nude can do for you!
What You Should Know
Looking for a complete set to get started with dip powder nails? This package from Rednee includes everything you need, plus 24 color powders so you can get creative and find your perfect shade.
This set also comes with a cuticle trimmer, cuticle pusher, nail file, nail buffer, and dust brush. And because it doesn't require curing under a UV/LED light, it's faster and easier to apply than traditional gel nails. Plus, there's no risk of damaging your skin with over-exposure to the light.
So why not give dip powder nails a try? With this complete set, you'll be able to create salon-quality nails at home like a pro in no time.
Saviland 29 Pcs Dip Powder Nail Kit
Why We Love This
Introducing the Saviland 29 Pcs Dip Powder Nail Kit! This professional-grade nail kit contains everything you need to create stunning, durable dip powder nails at home. This is a great DIY dip powder manicure kit and has made its way onto this guide of the best dip powder kits.
What You Should Know
With 20 vibrant spring and summer colors of powder to choose from, you can mix and match to create endless possibilities.
The 15ml bottles of top coat, foundation, and activator provide superior coverage and durability, while the included brush saver ensures your brushes stay in pristine condition. Plus, the 2 substitute brushes and cuticle pusher make it easy to get a perfect application every time. Beyond starter kit Bonus: The finish may last as long as an entire month with proper care.
And since there's no curing needed, this nail kit is perfect for busy ladies on the go. Get the salon-quality nails you've always wanted with the Saviland 29 Pcs  Dip Powder Nail Kit.
Designed for busy ladies who want salon-quality nails but don't have the time to go to the salon. This professional-grade nail kit contains everything you need for a lady's day in.
Lavendar Violets Dip Powder
Why We Love This
This Lavender Violets Nail Dip Kit is perfect for adding a touch of glam to your nails. The set includes 36 jars of glitter and pure colored powders, popular for all seasons and suitable for all occasions. For muted tones, this dip powder nail kit takes the cake. Who doesn't love lavender.
Wanna glitz it up? Love Glitter? This set is right up your alley. The quick-dry dipping nail powder dries within 30 seconds by itself, without needing an activator, saving you time and hassle. With a new formula, the powders are extra fine and dry incredibly fast, leaving a smooth finish with zero bubbles and complete color coverage that lasts up to 3 weeks. How can you go wrong with this starter kit?
What You Should Know
This is not a beginner kit. This kit does not include The Dip Powder Gel Liquid Set. This would need to be purchased separately. However, the colored powders in their powder nail kits dry in 30 seconds and there is every color in the rainbow in this set making it one of the best versatile sets we reviewed.
These dip powders have gorgeous colors and you'll have plenty of variety for your natural nails for all the seasons of the year.
If you want a fast-drying smooth finish with zero bubbles and you already have the other gel liquid set then this is the kit for you. Or if you love the colors and want to purchase the gel liquid separately, that's also a great choice!
Kiara Sky Dipping Powders Essentials Kit
Why We Love This
Love doing your nails but hate the time-consuming process?
Kiara Sky Dipping Powders has the perfect solution in this starter kit! This all-inclusive dip powder starter kit comes with everything you need to create beautiful designs with full coverage in less time than a traditional acrylic application. For the ultimate in at-home dip powder manicures, this is a five star!
What You Should Know
Do you want healthy nails?
The Quick Dip System is natural and lightweight and has been professionally formulated without harsh chemicals. It contains complex bonds that keep it from chipping, discoloring, or lifting, so you can enjoy your newly treated nails for  longer without all the chemicals.
Kiara Sky is made by professionals for professionals, with a passion for top products and colors that pop. With 4  powder color selections and healing cuticle oils to choose from in these dip powder nail kits, there's no doubt you will find the perfect color option without the harsh chemicals.
With so many dip powder nail kits to choose from this one is professionally curated. Since professionals have designed this set, they fully understand the importance of providing easy-to-use, quality products to every nail artist and future budding nail artists. Get all the dipping powder your gel manicure can take.
The Kiara Sky Dipping Powders Essentials Kit is an excellent choice for those looking for a quick, professional way to do their nails at home while still getting a salon-grade manicure! This set is less harmful to the environment and better for our health. If you want great looking nails and a healthier alternative this is the set for you!
Click the button for Kiara Sky Powders Essentials Kit today!
Modelones 32 Pcs Dip Powder Nail Kit Starter
Why We Love This
Do you consider yourself to be dip powder newbies? Looking to improve your own nails?
Modelones has the perfect solution – with their dip powder nail starter kit. This set comes with 30 gorgeous colors, 4 essential dipping liquids, and 8 nail tools in popular nude tones. You'll be able to achieve salon-quality manicures from this starter kit right at home! This product has an 18 month worry free warranty.
Unlike gel nails,  dip powder is revolutionizing the beauty industry. Modelones Dip Powder Starter Kit doesn't require a UV light to cure, so it's safer for your nails and skin. Plus, it dries faster than traditional nail polish so you can get back to your day faster.
What You Should Know
This set includes 30 colors, 4 dip liquid systems with a base coat, top coat, activator, and brush, and 8 dip nail tools; including a nail file, nail brush, nail buffer, cuticle oil, cuticle pusher, nail stick, and two powder brush replacement heads plus a welcome start guide.
This kit does not require a lamp for curing and is skin-friendly for every skin tone and type. With a revolutionized revamp of at-home manicure kits, Modelones has hit the mark. This dip powder nail kit has 11 toxin-free ingredients with a low odor.
It also meets U.S. safety requirements is cruelty-free and contains no harsh ingredients or adhesives. Their chip-proof, smudge-proof, waterproof nails are great and safe on natural nails and are the perfect alternative to using stinky nail polish.
With Modelones dip powder nail kit you can expect long-lasting color for 21+ days. This best dip powder has high gloss shine, non-yellowing, and contains superior adhesion.
Easy hassle-free removal with an 18-month warranty makes this kit suitable for beginners as well as professional nail artists.
Get your salon-quality manicure today! Click today for the best pricing!
FAQs
Choosing the right DIY dip nail kits can be hard. Lots of trips to the salon for the perfect dip manicure are a thing of the past. Now there are countless options for at-home dip powder kits.  With so many products on the market, how do you know which one is right for you?
It's tough to know what to look for when choosing a DIY nail dip kit.  Do you want something easy to use? Something that will last a long time? Or do you want  something affordable?
We've researched for you. Our team of experts has reviewed all of the top DIY nail dip kits and we've compiled our findings into this easy-to-read guide. Whether you're looking for an affordable option or something that will last for weeks, we've got you covered.
Follow along as we answer some of the most commonly asked questions about nail dip.
What is nail dipping?
The dipping powder nail technique involves dipping the nail into colored powder (or brushing the dip powder onto the nail), then using a clear sealant on top. This results in a longer-lasting manicure that essentially lasts chip-free for two weeks and even up to a month in some cases.
The process involves using clean, freshly buffed nails and receiving a nail primer and or base coat to extend and contribute to better adhesion. Next, the nail beds are dipped into colored dipping powder or clear powder. Always try to apply to the nail evenly. Then a top coat is applied over the nail to create a highly protective sheen.
Nail dipping involves submerging your nails into a dip tray of colored liquid before applying a topcoat. For gel manicures, and nail dip manicures many of the kits in the guides we list are more eco-friendly.
For a quick tutorial watch this video!
Is nail dipping safe?
Some people believe that nail dipping is perfectly safe, while others believe that it can be harmful to your health. New advances are emerging that are proving to show them be more eco friendly and safer for your nails.
What are the benefits of nail dipping?
Nail dipping has many benefits that make it a popular choice for those looking for an at-home manicure solution. The dipping process uses finely milled powders with added color to achieve the desired look.
Another benefit is not having to smell traditional nail lacquer or breath in those fumes. For many people, the biggest benefit is the length of time dip nail treatments can last.
Still, another benefit is not having to wait for nails to dry under a UV light. This can save a lot of time in a day.
How long does nail dip last?
Dipping your nails is a great way to get the look of a salon manicure without having to make a trip to the salon. Plus, it's a lot cheaper!
Most professionals agree that nail dips can last anywhere from 2-4 weeks before needing to be done again.
On average, nail dips last up to three weeks but some have reported their nails lasting up to a month. However, this can vary depending on how often you use your hands and how well you take care of your nails. If you use your hands a lot or if you don't take very good care of your nails, the polish will start to chip and fade faster.
To make your nail dip last longer, be sure to use a base coat and top coat when applying the polish, and avoid using harsh chemicals or detergents on your hands.
Can you nail dip at home?
Yes, you can do a nail dip at home. However, there are a few things you need to know before getting started.
First and foremost, you'll need to purchase a quality nail dip system. There are many different brands on the market, so it's important to find one that meets your needs and is compatible with your personal preferences.
Second, it's important to read the instructions carefully and follow them closely. This will ensure that you get the best results possible from your nail dip system.
Finally, be sure to practice patience and take your time while dipping your nails. Rushing through the process can result in messy nails and subpar results. To create beautiful nails always follow the manufacturer's recommendations for use.
How much does nail dip cost?
The cost of nail dip varies depending on the type of product you use and the size of the container. A small bottle of nail dip powder costs around $7, while a large bottle can cost up to $30. A set of tools for applying nail dip powder costs about $40. Manicures using dip powder typically cost between $35 and $45. Many of the nail kits listed here have everything needed to get started and will cost much less than going to the nail salon.
For best pricing on Amazon click any of the buttons above.
How do you remove nail dips?
For the removal process to remove dip powder nails most people use acetone. You can also use a plain soaked cotton ball, and wrap it in a small square of foil. Repeat the process for each nail bed.
Everyone wants good nail health, make sure to follow your manufacturers recommendations for removal. These should be listed on the box or directions. Always check the manufacturer's instructions for the best safety removal process.
Why do people like nail dipping?
Nail dipping is a process where you apply dip powders or gel to your nails and then dip them in a colored solution. This will give your nails a longer-lasting and more durable color.
It is also more resistant to chipping and peeling, so your nails will look great for longer. Additionally, dip powders allow you to create intricate designs and patterns that would be difficult or impossible to achieve with regular gel polish.
Is nail dip popular?
Yes, nail dip is becoming increasingly popular, especially among women who want to achieve their perfect nails at home.  Dip powder nail kits are now a great way to try out the look of nail dipping without spending time and a lot of money having to go to the salon. And there are many advantages of using nail dip over traditional polish. For one, it lasts much longer – up to three weeks to a month! Secondly, nail dip is more environmentally friendly.
Five Best  Dipping Nail Powder Kits
Whether you're looking for a top-of-the-line kit that offers tons of value and creativity or something more budget-friendly, we've got you covered.  We've spent countless hours reading thousands of reviews on Amazon from verified customers to find just the right nail dipping kit for your needs.  We've featured several different choices for you based on our countless hours of reading through these reviews to deliver these findings to you.
We hope this guide has helped you in selecting your next nail dipping starter kit.
Click the button to check the best dip powder nail kits for the best pricing on Amazon.
Thanks for reading. Happy shopping to you!
Follow us for more information at Gotta Guide social media. Twitter, Facebook and Pinterest.

PAID ENDORSEMENT DISCLOSURE: As a staff of licensed aestheticians we review products based on their merit about our professional expertise. This is not a replacement for your own skin therapist's advice for your skin or any medical claim or endorsement. We encourage you to seek medical care when appropriate. To support our website activities, we may receive monetary compensation or another form of recompense for our endorsement, recommendation, testimonials, and/or links to any products or services from this website.