Skin Got You Down? Cleanse Your Way to Brighter Skin!
Blotchy skin got you down? Learn which cleansers can help you achieve brighter, more radiant skin today!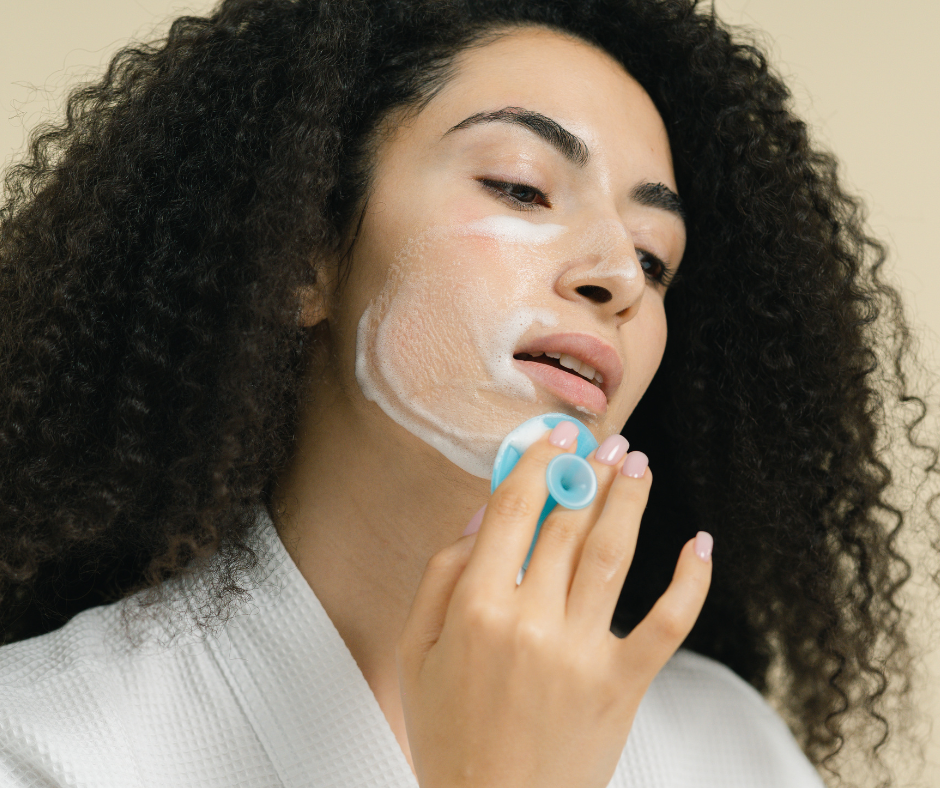 This article may contain affiliate links.
Do you suffer from blotchy skin or dark spots or an uneven skin tone? We know how frustrating this can be. We all want glowing, radiant skin but for some of us, this can be a real challenge. But don't worry, we're here to help!
There is a wide range of products specifically designed to even out your skin tone and give you the radiant, flawless complexion you deserve. Today we will focus on the best cleanser for uneven skin tone and how they can help treat or fade dark spots to reveal a more radiant, even skin tone.
Reason #1
There are several reasons why using a cleanser to help treat an uneven skin tone is a good idea. One of the main benefits is that it can help to remove any built-up dirt or oil from the skin. This can help to improve the overall complexion and make the skin look more even.
Reason #2
Using a cleanser with exfoliating properties can also help to remove dead skin cells from the surface of the skin. This can help to reveal newer, healthier skin cells, which can make the skin look more even toned and radiant.
Reason #3
A good cleanser can help with acne prone skin and oily skin types. You can also find cleansers that are geared for sensitive skin that will also help brighten the skin. Often these will be a gentle facial cleanser.

Reason #4
Another benefit of using a cleanser to treat an uneven skin tone is that it can help to increase circulation in the skin. Good blood circulation is very important for the skin's health. Blood circulation in our circulatory system carries both oxygen and nutrients throughout our body and our cells including our skin cells. Healthy blood circulation is necessary to promote healing and collagen production, which can help to improve the overall appearance of the skin. This helps to create a brighter and smoother complexion. The circulatory system also carries waste out of our bodies which also aids in skin cellular health.
When someone has poor circulation it can often show in the skin as a pale skin tone or difficulties with wound healing. Other symptoms can include irritation and uneven or blotchy skin tone. One way to help sluggish skin is to add exercise. Often this can help in the overall appearance of the skin.
DIY Hacks
Another way that can help with this is to add some facial massage moves into your skincare routine. You can also practice facial massaging while you watch tv. Increased circulation helps with healthy skin.
Additionally, smoking and drinking can weaken the connective tissues resulting in depleted nutrients and oxygen. Cutting back on these can aid in better-looking skin.

Remember
Using high-quality skincare products with active ingredients can help the skin look more radiant. One skincare product that can help achieve better skin is a good, quality cleanser.
If you are struggling with an uneven skin tone, then using a cleanser can be a great way to help improve the overall appearance of your skin. Be sure to choose a cleanser that is designed for your specific skin type and that contains ingredients that will help to treat your particular issue.
Let's look at some great cleansers that can help you get the glowing skin you've always wanted.
Our Best Esty Picks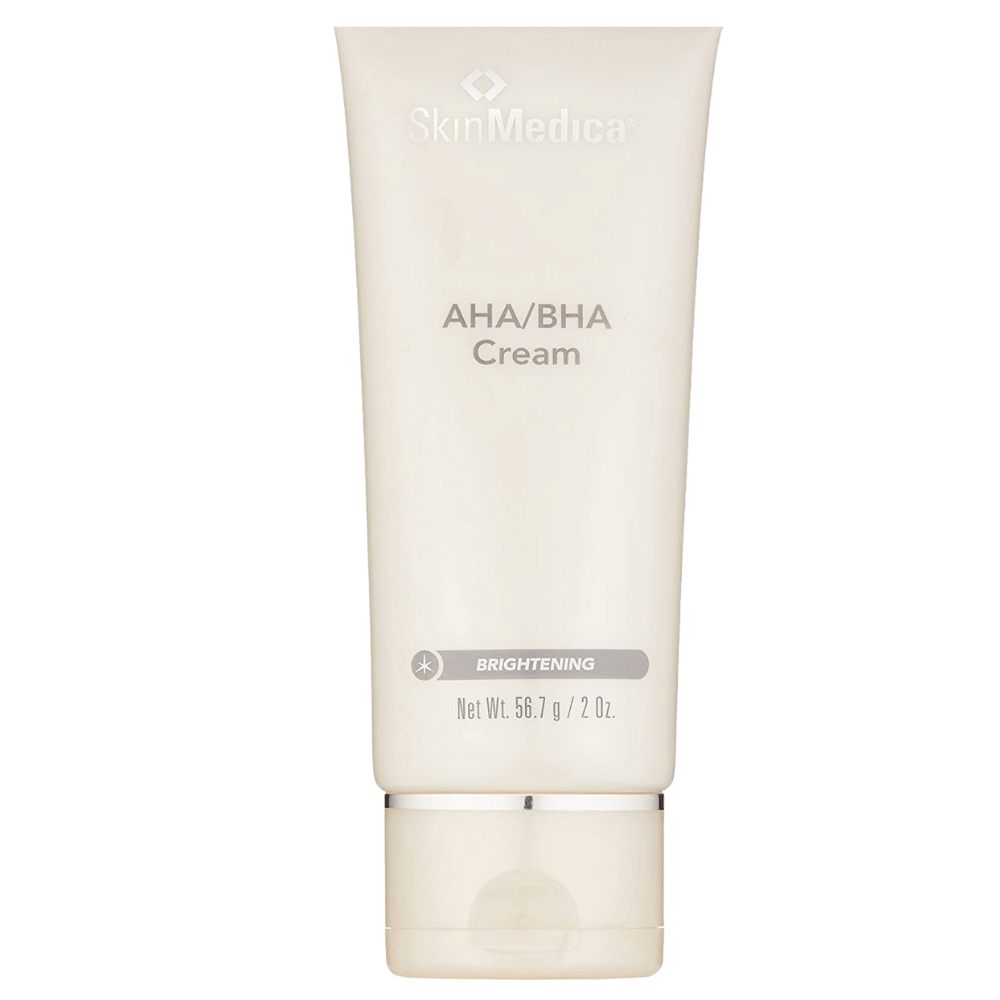 The SkinMedica AHA/BHA Exfoliating Cleanser  is not your basic cleanser. It contains alpha and beta hydroxy acids to cleanse, and remove unwanted dead skin cells from the skin.  Plus it removes other impurities that could clog your pores for a smoother complexion with an increased luminous glow! With super gentle jojoba spheres you'll get an essential, gentle, physical exfoliation. Lavender extract in this formula helps tone down inflammation leaving you with a gorgeous, glowing face all day long. Don't worry  about breakouts or irritants causing sensitivity from this formula. The added citrus oils help minimize large pores,  making this an ideal product if there are any areas on the neck oftentimes above the shoulders, where large pores will often exist.
Formulated with 10% Glycolic Acid and 2% Salicylic Acid, this exfoliating cleanser works by improving the appearance of your skin by helping to reduce the visible size of pores. Bonus: refining, brightening and evening out your skin tone. It also contains aloe vera and chamomile to help soothe and calm the skin.
Key Ingredients:
Lactic Acid, Glycolic Acid, Citric Acid, and Malic Acid: The natural alpha-hydroxy acids (AHA) come from extracts of bilberry extract along with sugar cane or maple syrup which provide mild exfoliation to help reduce wrinkles, fade dark spots and enhance skin's texture!
Jojoba Oil: jojoba oil helps clean out your pores by gently exfoliating dead cells on the surface area of your skin
Salicylic Acid: salicylic acid a BHA helps to exfoliate dead skin cells to reveal brighter, clearer skin
Key Benefits:
Improves skin's appearance in texture, smoothness and improved skin tone
Cleanses and removes impurities by gently exfoliating
Made for all skin types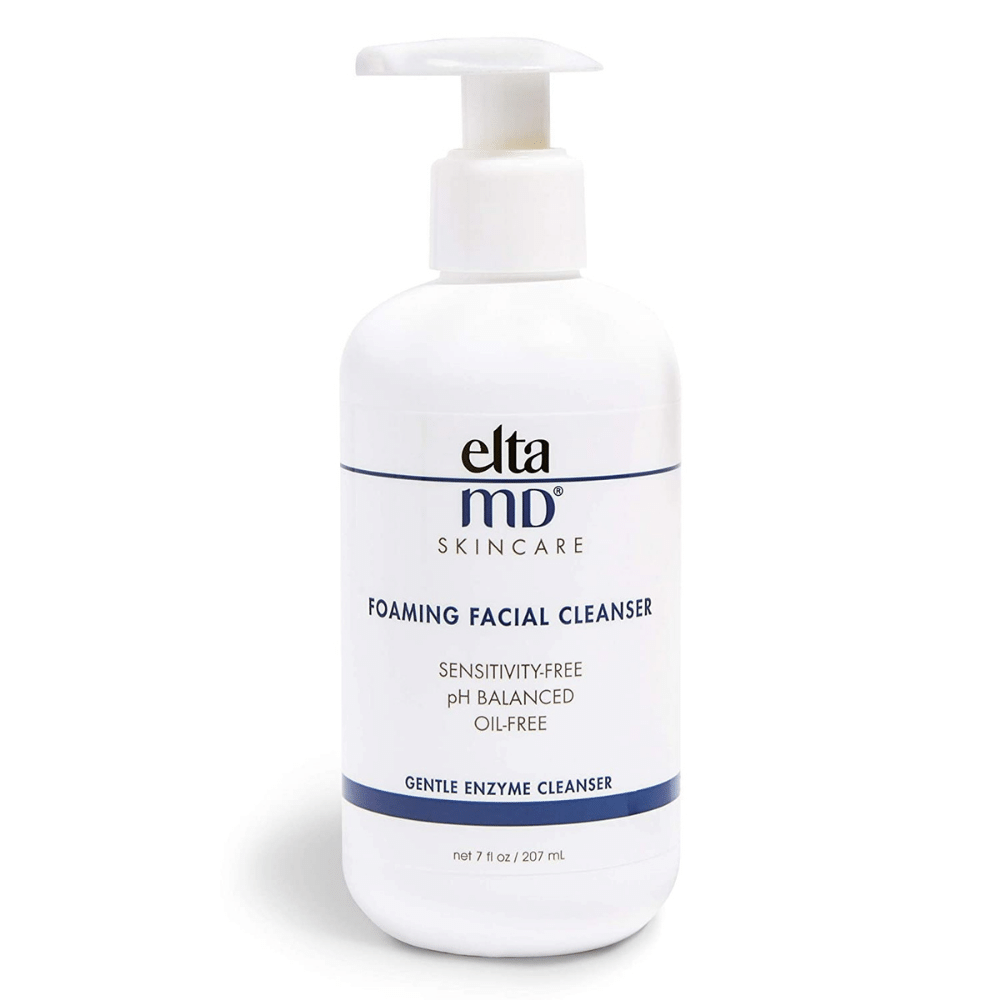 EltaMD's Foaming Facial Cleanser is an oil-free, pH balanced formula that gently cleanses without irritating or drying your skin. Using Ultra Fine Self foaming technology this pineapple derived enzyme leaves your skin looking and feeling smoother and brighter!
Key Ingredients:
Ultra-Fine Self-Foaming Technology: super refined foaming bubbles that deeply clean the skin
Bromelain: pineapple enzymes, reduce inflammatory response while digesting dead skin cells to reveal smoother more even toned, radiant skin
Key Benefits:
Micro-massaging bubbles deliver more oxygen to your skin with every cleanse
A 48% reduction in skin damage caused from the removal of pollutants from this technology
Prevention of reoccurring skin damage caused by pollutants with a 36% overall reduction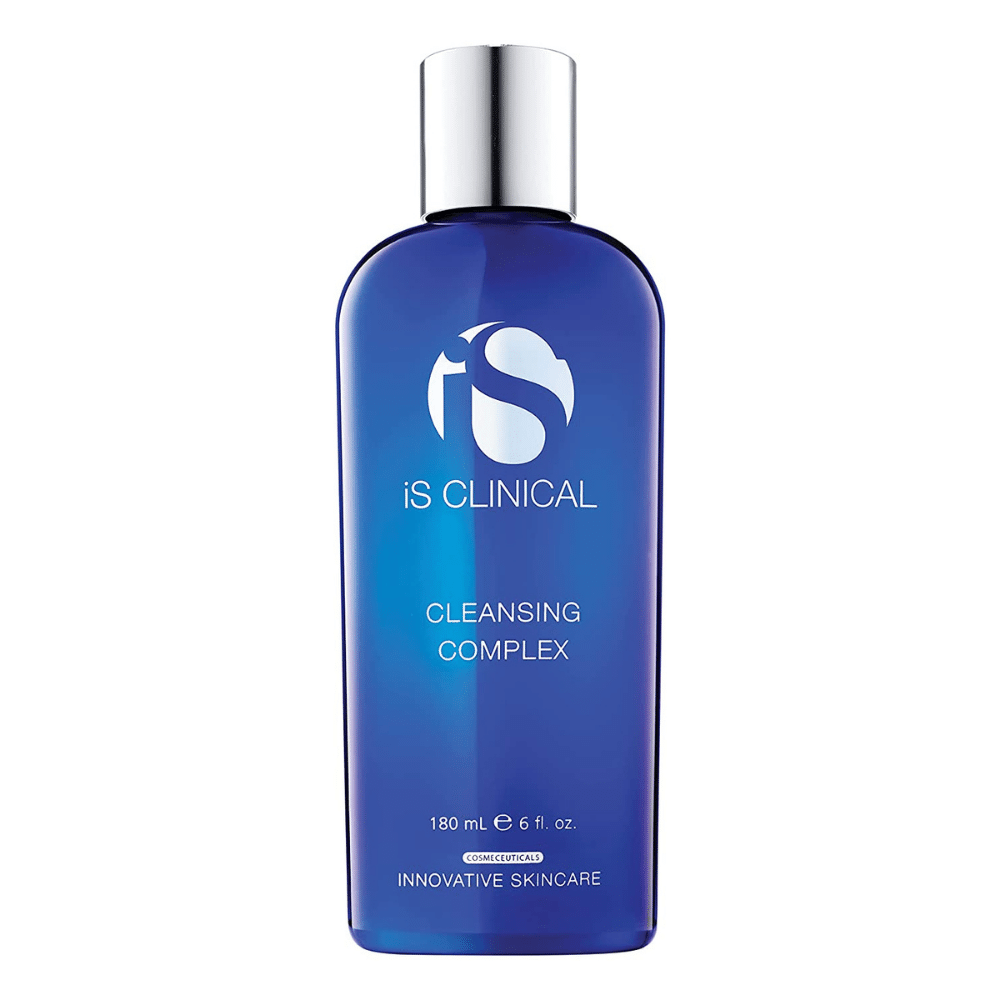 iS Clinical's  new cleansing complex is designed to give you a blemish-free complexion and smooth skin. The product consists of willow bark, which breaks up pore-clogging oil on your face while also gently exfoliating the surface cells for better turnover; chamomile extract provides antioxidant protection against free radicals that can cause damage throughout all areas in our bodies including those we see as beauty concerns such as wrinkles or hyperpigmentation from sun exposure (and more). Centella Asiatica leaves users feeling refreshed after use thanks not only to its anti-aging properties but because it heals wounds quickly!
Key Ingredients:
Willow Bark: helps gently exfoliate dead skin cells and remove excess oil
Vitamin C & E: Antioxidant that helps to fight free radical damage
Vitamin A: Skin normalizer, necessary for repair and cellular health of the skin
Key Benefits:
Gently exfoliates dead skin cells to reveal healthier, brighter more even-toned skin
Antioxidants help to prevent future damage by protecting the cells from free radical damage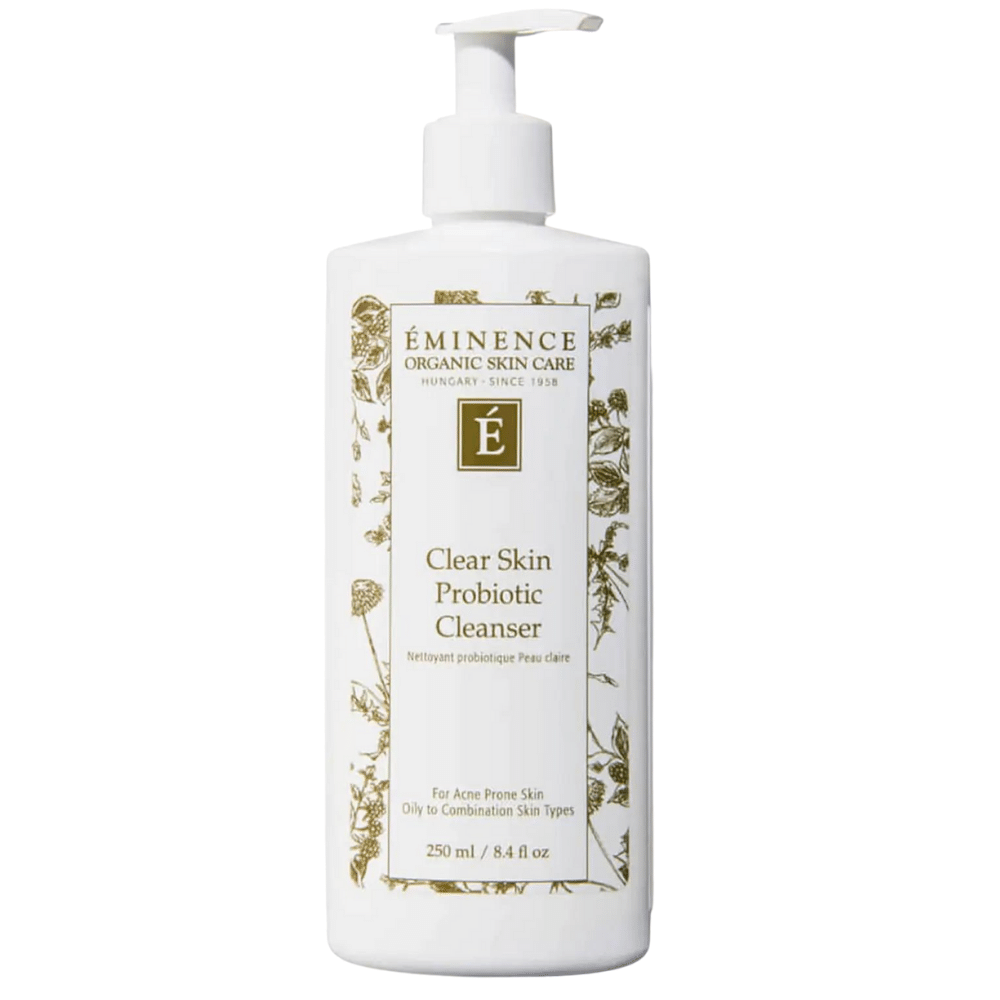 Eminence Organics Clear Skin Probiotic Cleanser is a face wash that cleanses your skin without stripping essential moisture. It's formulated with tea tree oil, which neutralizes bacteria to prevent breakouts and astringent willow bark for controlling oil production in order give you clear complexion plus the biocomplex vitamin A with Coenzyme Q10 help to reduce visible signs of aging as well!
Key Ingredients:
Cucumber Juice: revitalizing, pore tightener, helps with anti-aging, soothes irritated skin, reduces puffiness and swelling, toner; tones and shrinks the appearance of skin pores while purifying the skin
Yogurt: exfoliating; treats acne, evens skin tone, helps reduce dark circles, rich in B vitamins, helps heal dry skin, contains lactic acid, moisturizing and nourishing
Sweet Almond Milk: softening, nourishing, antioxidant Vitamin E, encourages healthy cell growth and helps prevent cellular damage
Tea Tree Oil: an essential oil, antimicrobial, antibacterial, astringent, antifungal, increases white blood cell activity, promotes healing
Willow Bark Extract: astringent, antibacterial, anti-inflammatory, clears pores and helps fight acne and irritation
BioComplex: a boost of antioxidants, Coenzyme Q10, and Alpha Lipoic Acid to reduce the appearance of wrinkles and improve the health and appearance of the skin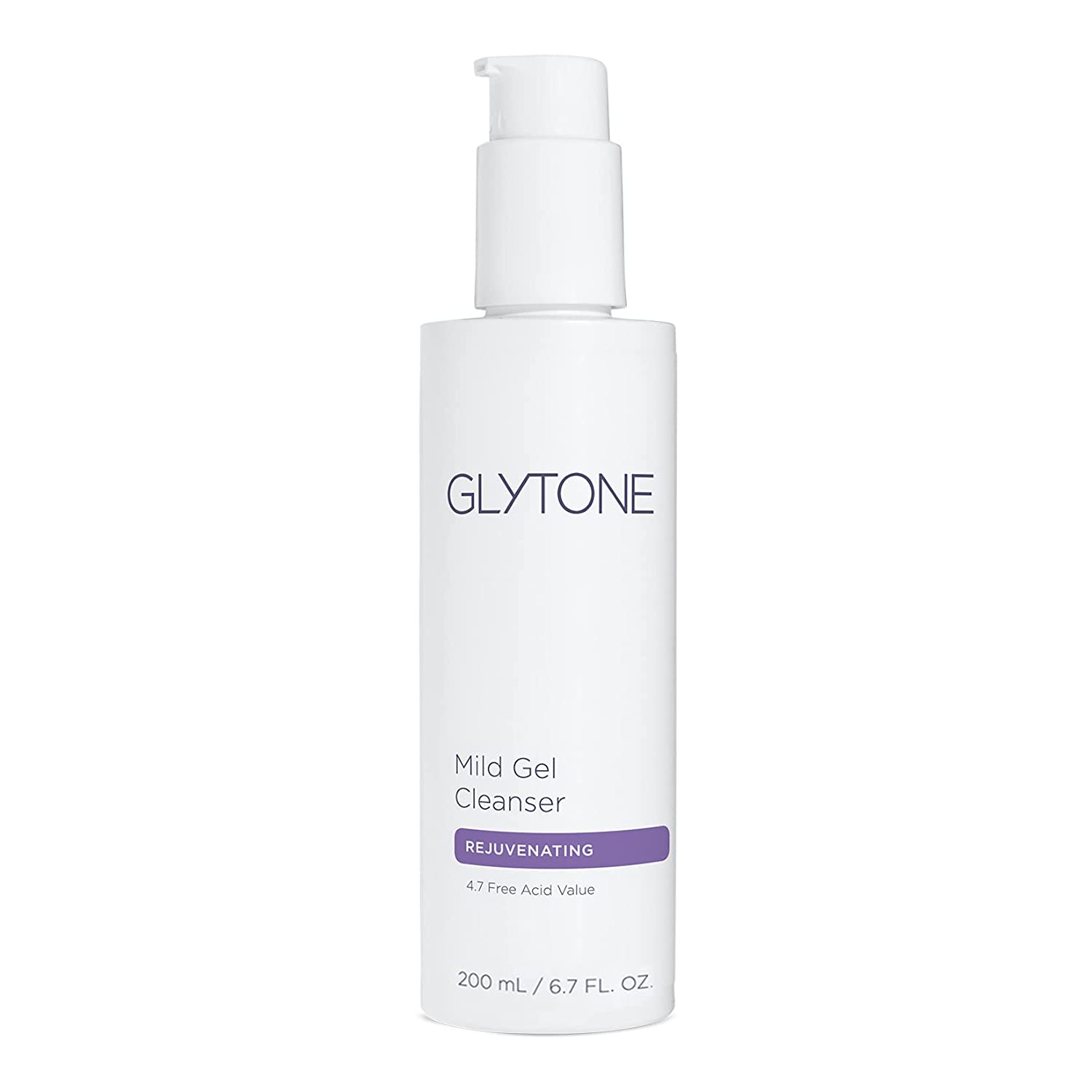 Glytone's mild gel cleanser is designed for those who want a gentle, but effective way of exfoliating their skin. It contains Glycolic Acid and other ingredients that work together to cleanse all aspects of your face while also providing antioxidants that help prevent signs/symptoms associated with aging such as fine lines or wrinkles.
Key Ingredients:
Glycerin: Moisturizing humectant, non pore clogging, excellent for all skin types, anti-aging
Glycolic Acid: Exfoliant, dissolves dead skin cells and oils, helps visibly reduce hyperpigmentation and uneven skin tones, anti-aging, helps fade fine lines and wrinkles and sun damage, antibacterial, increases collagen and hyaluronic acid in the skin, helps give skin elasticity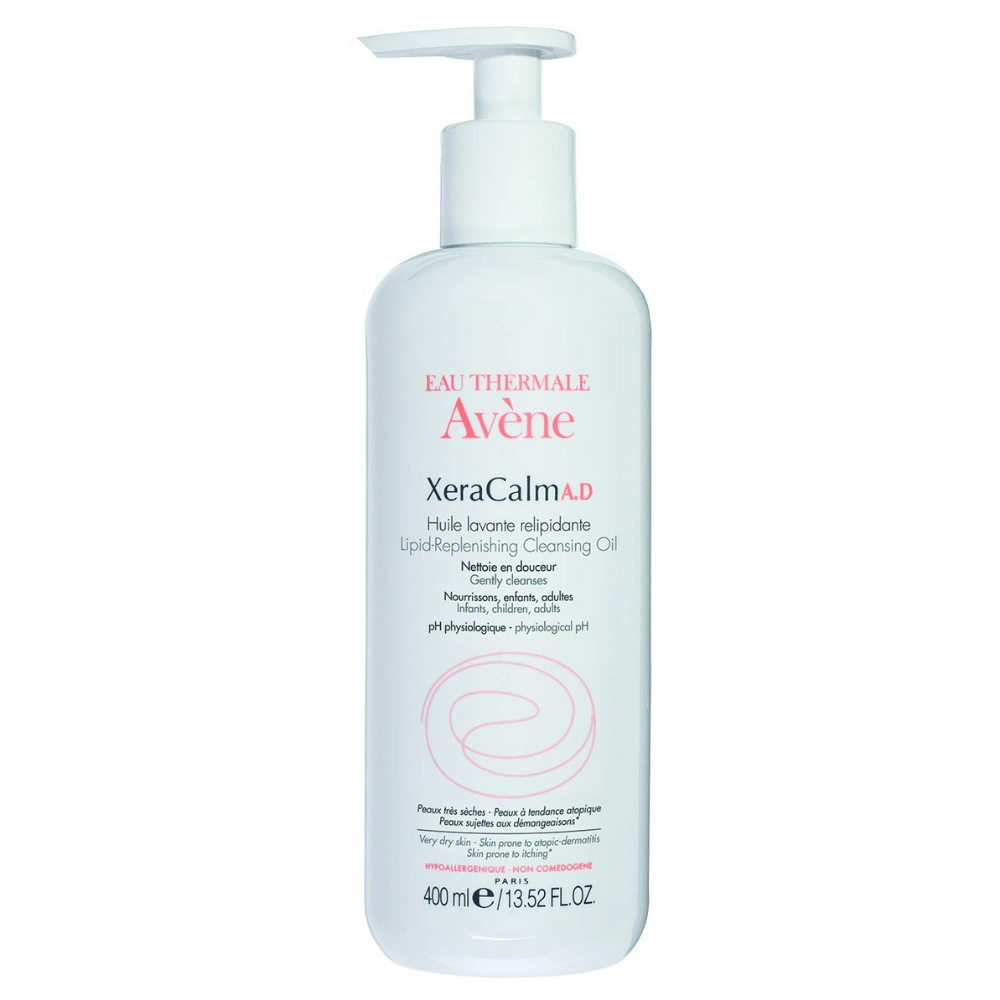 The Avène XeraCalm A.D  Lipid-Replenishing Cleansing Oil is a must have for those suffering from atopic dermatitis and eczema, as it can soothingly ease their discomfort while deeply cleaning all of the dirt away without leaving behind any residue or drying out your skin!
Key Ingredients:
Evening Primrose Oil: Soothing and moisturizing, anti-aging, enhances elasticity in skin, smooths rough texture, helps with fine lines and wrinkles, redness, drying and skin irritations, anti-inflammatory, helps treat and prevent some acne, fades and reduces dark spots by inhibiting melanin production and heals
Citric Acid: Exfoliant, protective antioxidant, corrective with hyperpigmentation and uneven skin tones, anti-aging, helps fade sun damage, helps to clean pores through exfoliation, soften and smoothing effect, AHA
Malic Acid: Brightens skin, smooths skin texture, helps unclog pores, gentler than other AHA's making it great for sensitive skin types
Vitamin E: Antioxidant that helps protect skin cells from free radical damage, moisturizing and strengthens the skin barrier function

Eminence Organic Skin Care's Stone Crop Gel Wash not only cleanses and hydrates your skin in one multitasking step, but it does so with the unique ingredient of stone crop pulp that works to calm dehydrated cells on our surface. This face wash is perfect for those who want softer looking or more youthful-looking smoother complexion!
Key Ingredients:
Stone Crop: helps to reduce hyperpigmentation and lighten the complexion, regenerative, detoxifying, anti-aging, great calming ingredient for sensitive skin
Green Tea: antioxidant, protects the skin from cellular damage and aging, anti-inflammatory, soothes skin irritation and redness, high in polyphenols, great for acne, antibacterial, moisturizing
Shea Butter: calming, moisturizing and regenerating, smooths dry skin, good for eczema and skin conditions due to its skin healing properties, a high source of vitamins and fatty acids, anti-inflammatory, toning, beneficial in helping combat uneven skin tones and discoloration, and vitamin E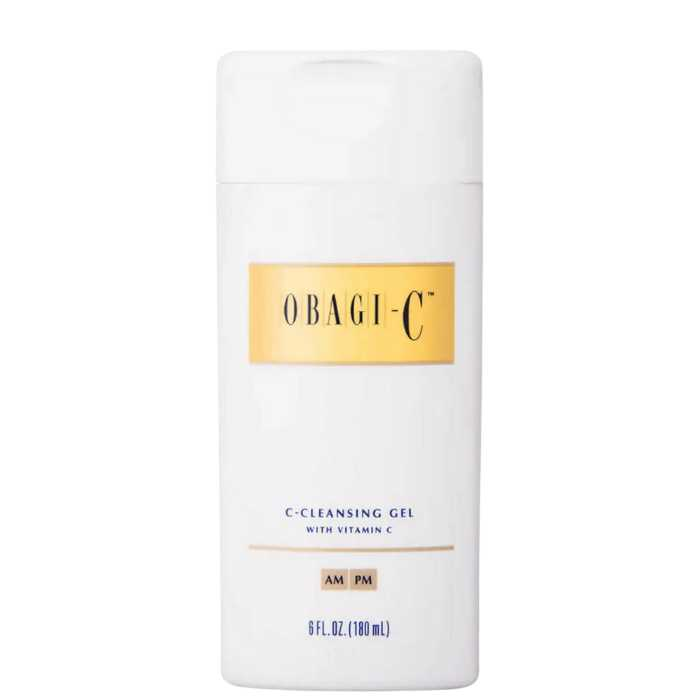 The Obagi-C Rx System C cleaning gel cleaning gel is a great option for people looking to cleanse their skin and get rid of any residual makeup or impurities. This facial wash comes with vitamin c, which helps lighten signs of aging as well as sun damage while exfoliating pores deeply without leaving behind harsh scrubbing agents that can irritate sensitive complexions and can help to prevent clogged pores.

This soothing aloe vera formula never leaves you feeling dry even after heavy use because it's formulated especially carefully so every individual ingredient works together synergistically!
Key Ingredients:
Vitamin C: Improves the appearance of hyperpigmentation as, a highly potent antioxidant that helps fade dark spots, Vitamin C has been clinically studied to reduce hyperpigmentation and dark spots over time, supports elasticity and collagen production in collagen synthesis of fibroblast, an essential ingredient for anti-aging in skincare, fights free radical damage and improves cellular health, prevents oxidation, a most abundant antioxidant in the skin, sun damage over time depletes this vital ingredient, improved texture, excellent for photoaging
Arbutin: found in bearberry plants, this glycoside inhibits tyrosinase and prevents the formation of melanin, minimizes dark spots from forming, is anti-inflammatory, and helps fade acne scars
Borage Extract: Omega 6 fatty acid, excellent for barrier function repair, rich in gamma linoleic acid (GLA), reduces inflammation and is helpful for eczema, dermatitis, psoriasis, and rosacea, moisturizing, calming, helps the skin barrier, smooths, plumps and improves radiance with aloe vera to calm and soothe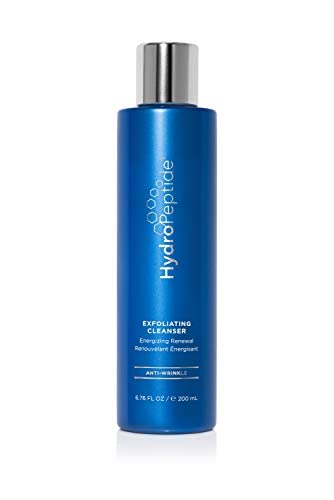 Hydropeptide Cleansing Gelis a lightweight, refreshing gel that gently cleanses skin while it balances pH levels and brightens your complexion. This product features advanced peptides to improve firmness and elasticity in the body which leaves you feeling clean without any residue on top of important organs like the heart or liver! Alongside its refreshing citrus scent comes sebacic acid preventing breakouts along with hyaluronic acids delivering intense hydration for dry areas all day long so there will be no worries about spots during those hot summer months just wait until autumn arrives when this magic begins again.
Key Ingredients:
Foaming peptides - hydrate, detoxify and visibly reduce the signs of aging, peptides are amino acids-they are cell signalers that can modulate changes in the skin at the cellular level, they are quintessential in anti-aging treatments, leaves your skin feeling vibrant once again
10% Glycolic acid and jojoba beads - gently exfoliate for a rejuvenated, brighter complexion, helps fade dark spots and uneven skin tone, anti-aging exfoliant
Antioxidants - plentiful in protective abilities to prevent cellular damage, including green tea
Ginseng: helps to slow the loss of collagen and elastin, energy booster for cellular health, may diminish the signs of aging such as fine lines and wrinkles, hydrating, anti-inflammatory
Products that Work
There are many choices for products that can help fade your dark spots, acne scars and hyperpigmentation, and uneven skin tone. Dull skin can be a thing of the past. These products will take time to see results. Remember that the damage caused by the sun can take many years to develop on your skin, and so is the process of repair and rejuvenation.
Best Cleansers for Brighter Even Toned Skin
We hope this guide has helped to provide you with some useful tools to help in determining the right cleanser for brightening your skin and ways to help give you a more radiant complexion. Repair of damaged skin cells and acne-prone skin will take time and diligence to counteract and repair. No matter what your skin types are your skin can benefit from these cleaners. These cleaners are a great start to any skincare routine for a clearer, brighter, even skin tone.

Here's to happy, glowing skin!
Follow us on Twitter, Facebook and Pinterest and stay in the know.
PAID ENDORSEMENT DISCLOSURE: As a staff of licensed aestheticians we review products on the basis of their merit in relation to our professional expertise. This is not a replacement to your own skin therapist's advice for your skin or any medical claim or endorsement. We encourage you to seek medical care when appropriate. To support our website activities, we may receive a monetary compensation or other form of recompense for our endorsement, recommendation, testimonials and/or links to any products or services from this website.