Why These Top 5 Body Washes Can Help Your Dry Skin!
Finding the right body wash for dry skin is not always easy. Knowing what contributes to dry skin and how to repair it helps. Learn more now.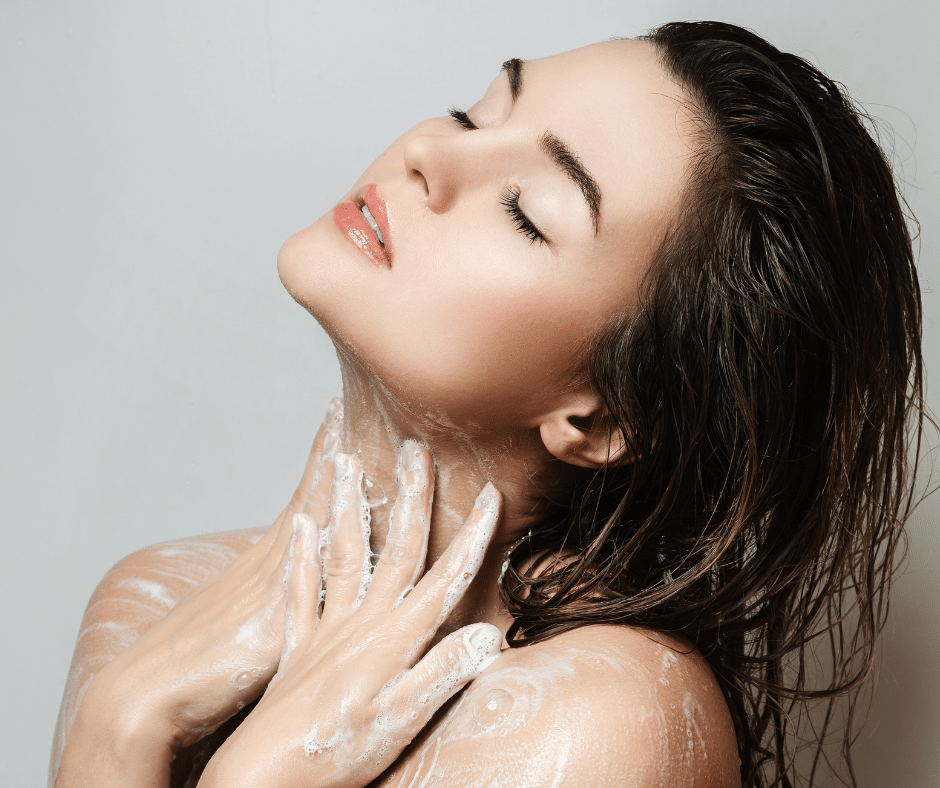 Do you want to feel and look your best? Sometimes, our skin doesn't just doesn't seem to cooperate. If you're struggling with dry skin, it's tough to find a body wash that won't leave your skin feeling stripped and raw. Fortunately, we've found some of the best body washes that genuinely help dry skin. Keep reading to learn more!
While there are a number of factors that contribute to dry skin, some of the main factors include dehydration, medications, barrier function impairment. Additionally, there are dietary contributors like essential fatty acids that may be missing from your diet and Omega 3,6,9 deficiencies. Sun damage is also a major contributing factor to dry skin as well as indoor air quality. Primarily focus on the contributing factors like water intake, increasing essential fatty acids in your diet and protecting your skin by adding products with ceramides and high lipids to rehydrate, condition and moisturize the skin.
This article contains affiliate links from Amazon and Dermstore. Use of these links may earn us a small commission at no added cost to you. This is how we keep the lights on.
Here are some of our top picks for body products that can help to nourish and provide lipids, ceramides or essential fatty acids.
This gentle cleanser leaves your skin feeling refreshed and nourished. It does not strip away moisture or change the natural pH levels of our skin, so you can enjoy clean pores without dryness! This creamy body wash contains jojoba oil for deep cleansing while camellia oils moisturize with potent antioxidants and rich wheat germ seed extracts as well as macadamia nut extract which protects against free radical damage.
*If you are allergic to macadamia nuts it's best not to use this products as it does contain macadamia nuts.
For more product selections visit Dermstore.
Argan oil has been used for centuries to moisturize dry skin. This argan oil is infused with silk amino proteins to provide additional nourishment to the skin.
For more product selections for OGX visit the OGX Store.
3. Avene Trixera Nutrition Nutri-fluid Cleanser
Safe for all ages, this gentle cleansing wash can be used on the face and body to simplify your bathing routine. Add nourishing essential fatty acids, lipids and help repair your dry, sensitive skin with glycerin, vitamin C, Vitamin E, ceramides and glycerides to replenish needed lipids to the skin.
For more product selections visit Dermstore.

The benefits of coconut, calendula and CoQ10 provide moisture, hydration and improve the lipid barrier function of dry skin with rich protective antioxidants to help fight free radical damage while replenishing the skin.
For more product selections visit Dermstore.
5. Pyunkang Yul
A korean line from Pyunkang Oriental Medicine Clinic is specializes in babies dry skin and has passed down through 40 years of knowledge and know-how. This mild cleansing body wash moisturizes your whole body without leaving any residue while improving your moisture levels all day long! A MOISTURIZING CLEANSER that improves the pH- Unlike high pH cleansers that damage our skins' delicate skin barrier by removing essential, protective oils on the surface layer of our skin. This body wash and shampoo have similar properties as our own skin and helps protect against free radical damage. Designed for sensitive, fragile dry skin types.
For more product selections visit Pyunkang Yul Store.
Key Takeaways
We hope we have provided you with some useful information that can help you to find ways to heal and repair your fragile skin. One other tip to offer, if you are indoors alot with heat on think about adding a humidifier. This can help to add moisture back into your home and can help with dry skin.
Follow our social media to stay informed when a new product recommends drop on Twitter, Facebook, Pinterest and Quora.
PAID ENDORSEMENT DISCLOSURE: As a staff of licensed aestheticians we review products based on their merit about our professional expertise. This is not a replacement for your own skin therapist's advice for your skin or any medical claim or endorsement. We encourage you to seek medical care when appropriate. To support our website activities, we may receive monetary compensation or another form of recompense for our endorsement, recommendation, testimonials, and/or links to any products or services from this website.